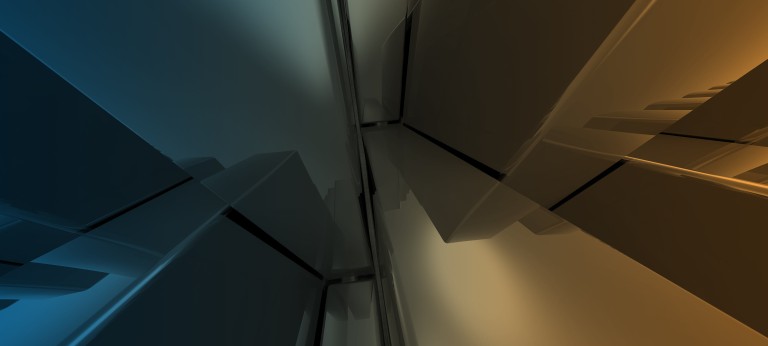 Construction Startup Radar
Making energy management easy for businesses
Building smart cities through energy analytics brings large cost savings
With the implementation of green energy initiatives worldwide, it is unsurprising that we are seeing a greater number of startups working to make energy efficiency in the construction sector a reality. Verdigris is one of these startups, its core aim being to make business operations more intelligent, with the byproduct of reduced power consumption and costs, along with a smarter use of current resources and better forecasting for the future. We talk to Verdigris' CEO and Co-Founder, Mark Chung, about his initial inspiration for the startup, how it can benefit the construction sector, and his work in the context of a sector-wide trend towards digitization.
This interview is part of the series " Construction Startup Radar " .
Can you tell us about yourself and your team, Mark?
Sure, I co-founded Verdigris with Jonathan Chu, the CTO, who co-architected XLP's DPI algorithm and served as a principal scientist in IBM's advanced server research group, as well as with my brother Thomas Chung, growth director, who previously served as the COO at Playforge, the mobile digital entertainment arm of Saban Brands. At Saban Brands, Thomas oversaw strategic direction, studio operations and product management.
What about your company and business model? How does your project differ from other startups?
Verdigris is an AI -powered smart building management platform that optimizes energy consumption for organizations. Our proprietary technology combines hardware sensors, machine learning, and software, which "learns" the energy patterns of a building and provides real-time data. This lets businesses track energy usage and trends. Using Verdigris, our customers have reduced their energy spend by 20-50%. Verdigris offers exclusive capabilities not found in other energy meter solutions, allowing it to detect what other systems miss by measuring 8,000 times per second. Verdigris also features unique data streams such as power quality and total harmonic distortion. Additionally, it offers the lowest cost per metered endpoint compared to other energy monitoring solutions. Another thing that sets Verdigris apart from its competitors is the ability we give to customers to track the metrics that matter to their building, with custom KPIs delivered in their weekly Verdigris email.
How did you come up with the idea for your company?
When my son was born in 2010, I felt a sudden need to solve problems that would most impact his generation. Around that time, my electricity bill jumped significantly. I discussed the issue with Jonathan, and we decided to work on a project to determine why this happened. We played around with sensors from the lab and discovered how every device in my home registered a unique signature. I eventually found the problem, and was startled to learn how these phantom loads and unknown electricity waste amounted to over 15 percent of all carbon pollution. I realized then and there that what we developed could have the potential to help the next generation , by improving building energy efficiency and decreasing carbon pollution.
Who are your key clients?
At the moment, our key clients included facility management companies, complex energy-consuming global real-estate operations, manufacturing businesses, heavily automated logistics and data centers, and operators of single mid-rise hotels or commercial buildings.
Compared to other industries, is it more difficult for construction startups to receive funding, and if so, what would need to change to attract more investment? What is your experience?
Verdigris has been successful with its funding process, but like most startups, challenges are involved when finding investors that are a correct fit for the company. This occurs regardless of the industry, and construction startups should try to find the strategic fit, ensuring the investor has the same understanding and values in relation to what the startup hopes to accomplish. On the part of the startup, the problem to be solved and how this will be done must be very clearly executed.
How do you think the construction industry will look in 2025?
The construction industry faces four major challenges in order to be competitive: Firstly, there is the development of innovative product, services and solutions: how can we re-design the construction innovation process to accelerate entry to the market, answer sustainability stakes, as well as the needs and expectations of customers?
Secondly, there is the matter of operational excellence during operations: how to effectively deliver on time and at cost? Next, there is communication and collaboration with the broader network and ecosystem: is it possible to transform current communication tools to improve collaboration, using real data and information to connect actors in the construction value chain with decision makers, along with architects and suppliers to builders and customers? The last challenge is the matter of the right positioning on the value chain: which construction business model would support a major capture of the value chain? How can the business model interact and collaborate with new technology coming into the construction business?
The main drivers to accomplish these transformations by 2025 are digital transformation and energy transition. In order to implement them, BIM (Building Information Modeling) and collaborative platforms will be required, together with the implementation of energy efficient tools and approaches that go hand-in-hand with circular economy strategies. Analytics, blockchain and virtual reality technologies will allow new business models and solutions to be much more competitive and better adjusted to customers' new requirements in the context of the future of cities . After 2025 co-botics, augmented and connected workers, off-site and pre-fabricated solutions should be mainstream. Energy and sustainability will continue to be implemented and should be driven by new constructions, new city models, enhanced by interventionist climate policies. The future of construction will be clean and digital.
What role does digitalization play in the construction industry e.g. to improve productivity, to increase safety or to offer entirely new building solutions?
We think digitization creates opportunities to provide innovation of all types, while making traditional processes more efficient. We have a great opportunity to digitize in the construction sector, which is generally considered a low 5-7%, margin, cyclical business. Digitalization provides a way to help construction companies move into the maintenance and operations lifecycle of building management. BIM technologies have allowed companies to develop digital replicas of their buildings in order to model prospective operations. This is just one benefit that contributes to higher margins of 10-15%. Construction firms can also develop new and recurring sources of revenue that are not project driven. Technology companies like ours can offer compelling new services to these construction companies turned operators which makes the entire industry less vulnerable to economic cycles.
There are other broader effects at play as well. Digitalization enables smaller construction companies to bring on vendors like Verdigris to be more competitive in their bids. For example, a company can say that it plans to build a digital twin of a smart building, implement dynamic building energy optimization, or include Verdigris to meet municipal or local carbon emissions/ energy efficiency compliance requirements.
Which key trends do you see in this context?
In addition to the industry making a broader move into other parts of the building lifecycle, I also think there is an increasing rush for these firms to seek differentiation and develop exclusive technology access where possible. There's a significant opportunity for startups which can stomach innovation programs and long technology pilot cycles. Naturally, where there's a pain point, the market will correct itself, so I also think larger construction companies will eventually figure out how to move faster when they start losing bids to more innovative and nimbler firms. Overall, expect some accelerating investment, technology development and corporate M&A activity over the next five years.
What is your company's vision over the next 5 years?
Our mission goes back to reducing CO2 emissions. We have a very short window to avert catastrophic and irreversible climate change. We plan to accelerate our product roadmap to increase market addressability and add coordinated actuation with additional points of control in the building like battery storage, EV to maximize emissions reduction impact.
As a startup, what is your next goal?
This is a very simple answer. Happy customers; there is never another sufficient answer.
Which partners do you need to achieve your goal?
We're looking to work with full-service construction firms focused on data centers, logistics real estate, commercial real estate and hospitality facilities. While Verdigris is a retrofit solution for the existing built environment, there's also tremendous potential for impact by making sure new building footprints are efficient, responsive environments.
Which investments are necessary for your clients to get started on working with your solution?
Verdigris has partnered with a number of financing leaders to offer its products to clients with no additional investment up front. Clients can get started working within weeks and start tracking their energy consumption with smart sensors, deploying them enterprise wide within months. Users simply clamp the sensors onto their electrical circuits. The sensors measure electricity usage and send the data securely over Wi-Fi or Verizon 4G/LTE to the cloud. Asset hierarchy is mapped through remote administrative controls for seamless data access.
How has COVID-19 impacted your company and how are you responding to it?
It's had a bimodal effect on our business. On one hand, at the tail end of 2019, we commercially released our new product, Adaptive Automation, which provides closed-loop continuous dynamic performance optimization for HVAC. Because of our early success with full-service buildings like the Grand Hyatt in San Francisco, we decided to focus on hospitality. Customer feedback was tremendous, but by Q2 2020 travel and leisure had stopped. At the time we were seeing that something like 70% of employees in the hospitality industry were either laid off or on leave. It was quite a difficult time for a lot of those employees and the vendors that served the industry. We've stuck with our customers but have had to shift the team's focus this past year to other adjacent commercial building types we serve well with that product, such as commercial real estate.
Meanwhile, e-commerce has leapt five years into the future. Our contacts at data centers were telling us that traffic was at winter break and holiday levels. This made sense to us: everything has become remote; however, as a consequence, managing the energy efficiency of data centers and smart logistics real estate from distributed workplaces have became urgent problems for which our customers are seeking solutions.
Infobox
Name: Mark Chung
Company: Verdigris
Website: verdigris.co
Founding year: 2011
Number of employees: 51
Headquarter: Moffett Field, USA
Stay up-to-date with the newest happenings in the world of digital construction by signing up for our regular newsletter. Get news on our current featured startup and the latest relevant updates delivered straight to your inbox.