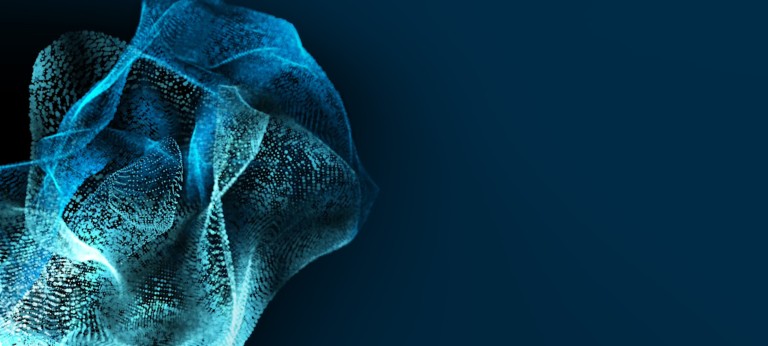 Mechanical engineering sector: between economic crisis and disruption
Companies need to boost their core business, be more adaptive and further push actively digitalizing
Mechanical and plant engineering is a mainstay of many industrial economies. In Germany, the sector is the country's largest employer with a strong export focus and is even regarded as the showpiece industry par excellence. At the same time, it acts as a kind of unofficial business barometer, as industry order books are considered to be a good indicator of economic trends in downstream sectors.
So far, so good, you might think, with the mechanical and plant engineering sector currently in good financial shape compared to the economic crisis of 2008/2009. However, many of its companies are suffering under the weight of difficult economic conditions, growing political uncertainty and the consequences of technological change. Firms that are highly dependent on conventional drive systems in the automotive sector are particularly hard hit. Their situation shows that the general economic slowdown and falling investments, which other industries are also struggling with, are accompanied this time by the challenges of fundamental structural change in the form of digital disruption.
The industry is facing key challenges
The industry itself is under no illusions: After an initially modest growth forecast, the VDMA now expects negative growth of 2 percent for 2019. The mechanical and plant engineering sector's most important customer, the automotive industry, also saw sales decline in many segments compared with the previous year.
There are, of course, various political and economic reasons behind the lack of investment (including the trade dispute with the USA, lower growth in China, Brexit) and structural problems in the automotive industry, which is currently very reluctant to buy new machinery and invest in new technologies around conventional engines. But the sector is also struggling with industry specific challenges. These include the fact that it is still challenging to position itself in the mid-end segment, need to manage a complex product portfolio and lacks flexibility in its value chain. Because sales and profits are rather low on average compared to those generated by other industrial companies outside the mechanical engineering sector, industry players are finding it hard to finance their transformation or business reorientation.
What to do now: Prepare for bad times and seize opportunities
Faced with this situation, it's important for all companies – whether still operating at full capacity or already hard hit by the economic downturn – to both prepare for a crisis and take advantage of the opportunities arising from digitalization. To this end, they first need to "weatherproof" their core business. Realigning costs in the short to medium term is the best way to start doing this. However, it's just as important to ensure that structures are as adaptive as possible – and where that is not yet the case, to take appropriate measures quickly. Secondly, issues such as standardization to reduce costs and streamline processes must now be tackled with a consistent approach. Ultimately, this could even result in a company reengineering its value chain.
Thirdly, companies should further differentiate their portfolio to incorporate digital business models and new offerings. To do this they must boldly break new ground because conventional growth strategies will no longer lead to success. At the same time, firms must examine with a critical eye their positioning in the various global regions and markets.
Today, the mechanical and plant engineering sector faces a completely different situation to the economic crisis of 2008/2009. A narrow focus on costs and financial resources is no longer enough. To secure their business long term, companies need to address disruptive trends proactively.
In times like these, the thing to do is to spread your risks as widely as possible. Partnerships can be an important way of doing this, but it's also necessary to create room to maneuver on the cost side and consider carving out certain business activities. Because every company is different, each one needs an individual solution. There is no one-size-fits-all strategy.
Latest study:
Conjectures on the future in mechanical and plant engineering
These recommendations also reflect the key challenges and potential solutions that apply to the industry in general. They revolve around the business model, cost structures and performance culture.
1. Challenges around the business model
The end of the capex boom
Looking at capital investments, the industry has been spoiled in recent years – especially in the fast-growing Chinese market. With the weak growth of some sectors, such as the food and automotive industries, this fast development has leveled off noticeably. Which makes it all the more important to have the flexibility to react to changing economic conditions and fluctuating order books.
Transformation in customer industries
The massive scale of disruption in many customer industries poses unprecedented challenges for the mechanical and plant engineering sector. The most prominent example is the automotive industry with its shift toward alternative drive technologies. The booming economy and the high demand of recent years have meant that companies, especially in the machine tool sector, have failed to sufficiently address the upcoming disruption in their own industry. Virtually all suppliers are now looking to access alternative applications or enter new growth segments. But other branches of industry such as processing and packaging machines for pharmaceutical, food and beverage applications are also facing major disruption due to current trends such as sustainability and digitalization.
Understanding and using digitalization
In an increasingly digital environment, many plant engineering companies lack the ability to anticipate and develop the kind of digital products their customers will need. But they also lack convincing use cases and the necessary creativity to benefit from the opportunities offered by digitalization. Although the big digital corporations are attacking the industry head-on with their platform solutions, they do not control the interface between machine, variance and application. Nevertheless, not many industry players will find the solution in positioning themselves as platform providers.
Automation drives structural change
Automation technologies challenge what's at the very heart of the industry's value chain. New players are entering the market, making many solutions in the classic mechanical and plant engineering segment obsolete. That said, incumbents should be strongly discouraged from moving into new business models that do not build on their existing core business.
2. Challenges around cost structures
Flexibility and adaptive structures as success factors
Many plant engineering companies still have plenty of scope to seek efficiency gains in the classic areas that have not been looked at for years, or only selectively: for example, in supplier management, modularization or standardization. Moreover, companies lack elasticity, and one of the reasons for this may be that they are still far too dependent on contract fulfilment experts owing to a lack of standardization.
Early warning systems are important
The current range of instruments at companies' disposal (flextime accounts, short-time working, etc.) is sufficient to be able to react to a crisis. But companies should also seek to define cost-reduction plans that are as specific as possible and compatible with their corporate culture. Doing so will enable them to set up an individual "early warning system" based on data from incoming orders, developments in end customer markets and investment indicators.
3. Challenges around HR and performance culture
All industrial companies are struggling with staffing on many fronts: the list of problems ranges from an aging population and a shortage of qualified junior staff, to skills deficits in areas such as digitalization, business models, standardization, growth initiatives and trend spotting, to the lack of a performance culture and a dearth of effective performance programs. In order to address these issues, companies urgently need to improve their attractiveness both for well-trained young people from academia and for new apprentices.