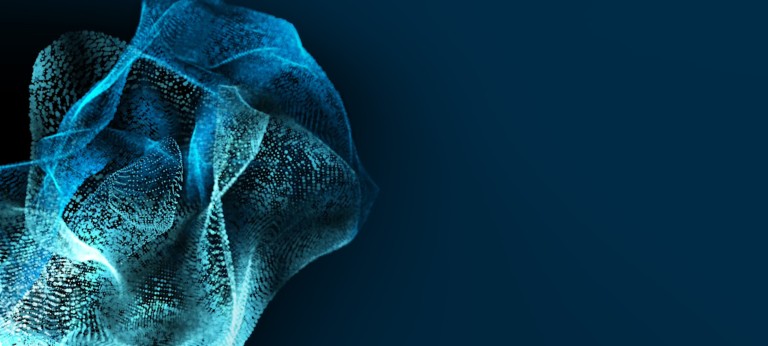 Processing and packaging machinery suppliers: Big changes ahead
How to address the trends causing disruption in the industry
Processing and packaging machinery suppliers to the food, beverage and pharmaceutical industries face several key challenges, including declining investment, continuous cost pressure and the emergence of new business models. These challenges come on top of several broader trends that are causing major disruption in the industry. We refer to these trends with the acronym SEET, standing for Sustainability, End-consumer focus, Efficiency and transparency, and Technology and innovation. In response, industry players need to reduce their costs and make them more flexible, engage in "adaptive operations", secure their future business with existing clients and spread their regional focus, including venturing into emerging markets if they have not already done so. They should combine this with a renewed focus on service – the only area that is truly profitable – and become masters of automation. In parallel, they must ensure that they are responding adequately to the global trend towards sustainability.
The processing and packaging machinery industry has seen significant growth in recent decades. On the one hand, demand for processed and packaged food, beverage and pharmaceutical products has grown continuously – the result of increasing wealth and desire for processed goods and the development of the secondary and tertiary sector in emerging markets with less time available for self-sufficiency. In parallel, developments in regulation and natural investment cycles have tended to favor increase in demand. Growth looks set to continue, too, with market forecasts for processing and packaging equipment for the food, beverage, pharmaceuticals and other industries hovering between three and five percent for the period through 2025.
But that leaves industry players with a problem. Riding the wave of sustained industry growth, many customer markets have already invested heavily. This investment has created a highly saturated market in certain regions and segments, particularly parts of Europe and North America. So, while the processing and packaging equipment market will likely continue along its growth path, players in these areas are facing the very real possibility of a slowdown.
What makes the situation really challenging, however, is that the slowdown in growth threatens to hit players at the same time as increasing competition in emerging markets and several disruptive trends in the industry. We refer to these key trends by the acronym SEET, Sustainability, End-consumer focus, Efficiency and transparency, and Technology and innovation.
Growing trend towards sustainability
Perhaps the number-one trend affecting the processing and packaging machinery industry is the trend towards sustainability. Today, plastics such as polyethylene (PE), polyethylene terephthalate (PET) and high-density polyethylene (HDPE) remain the key packaging materials used globally across all different packaging types and industries. However, we are seeing a strong trend driven by the end-customers towards biodegradable packaging materials and using fewer or recyclable materials wherever possible. Processing and packaging machinery suppliers need to master technological challenges, such as the sealing process for packages. They must also take action to avoid losing their market position – a very real risk if they fail to offer the right solutions. Nor is the trend towards sustainability just affecting developed markets, such as Europe and North America, which are strongly regulated; emerging markets, such as Kenya and Zimbabwe in Africa are also seeing an increased emphasis on sustainability and banded for example non-biodegradable plastic bags.
End-consumer focus
The food, beverage and pharmaceutical markets are increasingly focusing on end consumers. Suppliers are having to respond to consumers' demands for lighter and more flexible packaging – a process known as "down-guaging". Food safety and traceability are growing concerns, with stricter regulations on hygiene in both developed and developing markets. Beverage producers and others are increasingly prepared to invest to achieve higher safety standards for their products, purchasing Class V machines (under the hygiene rating system used by the German Mechanical Engineering Industry Association, VDMA) rather than just Class IV ones, for example.
Increasing regulation is also driving the need for continuous investment in packaging and processing machinery. The US Food and Drug Administration (FDA) and the European Medicines Agency (EMEA) set the standards for pharmaceutical products in their local markets; the FDA has a global impact, with other regulatory bodies historically following its decisions. Institutions such as the FDA are encouraging a largely conservative industry to adopt new technology, such as continuous manufacturing in solid and biotech. This leads to higher standards for end customers – and creates new business for machinery suppliers.
Efficiency and transparency
The industry is further affected by the trend towards greater efficiency (driven by cost pressure) and transparency (aided by digitization). New materials and technological developments, such as printed RFID chips, are emerging as an enabler for more efficiency and transparency. In addition, process automation and predictive maintenance are opening the door to smart factories and products, and both the manufacturers of machines and those using them need to develop new competencies in software rather than hardware.
At the same time, packaging and processing machines are expected to be more flexible than in the past. E-commerce, combined with broader and more complex product portfolios, create the need for highly flexible systems that ideally customers can adapt themselves. Machinery suppliers need to develop modular solutions with greater standardization of system components to optimize their internal complexity and costs. Standardization is also a way for them to cope with the growing mid-price segment.
Technology and innovation
Technology and innovation are transforming the industry. As producers of food, beverages and pharmaceuticals continue to reduce their internal engineering capacities, machinery suppliers are increasingly providing their customers with complete solutions, be that integrated machines, systems, platforms or materials. Product and packaging diversity is also growing as e-commerce expands, with players demanding customized packaging styles – the trend towards "lot size 1". At the same time, technology and innovation enable greater functionality for the packaging itself.
In parallel to the SEET trends, new business models are shaking up the industry and creating new opportunities for machinery suppliers. For example, customers are increasingly turning to "processing-as-a-service", whereby they do not buy the machinery but simply pay for the volume of products they process using it. Such models increase complexity for machinery suppliers, who need to develop new skills in areas such as financing and being an operator at the same time. But they also create opportunities for them to retain existing customers and acquire new mid-segment customers, especially in emerging markets. Another option for suppliers of packaging machinery is to create an additional profit poll by entering the material supply market – a well-established business model in the aseptic brick market.
Start planning now
What should processing and packaging machinery suppliers be doing in response to the coming decline in investment, continuous cost pressure, disruptive industry trends and new business models? Unlike in the economic crisis in 2008, it will not be enough for them to adapt their cost structures. They also need to address the trends causing disruption in the industry and at the same time make their cost structures more flexible. If they wait too long to invest in sustainable materials, for example, they risk being overtaken by more proactive competitors. Now is the time to draw up a robust strategic plan and set clear priorities.
Vitally, packaging and processing machinery suppliers need to reduce their costs and make them more flexible. They should engage in "adaptive operations" – by which we mean ensuring the ability of their operational system to adapt its structure and cost basis quickly to deal with harsher economic realities, at the same time as seizing the opportunity to develop and improve the business on a continuous basis. We discuss this approach in detail in our recent White Paper Adaptive Operations.
To improve their top line, players should secure future business with existing clients as much as possible. They will need to spread their regional focus to further leverage emerging markets and carefully manage their order intake and backlog. In addition, they should try to exploit existing profit pools even further. The critical area here is service, an area where industry players can compensate for the low profit margins of the new machinery business or further increase overall profitability. Besides conventional levers such as higher penetration of the installed base, digitization is key here, including new, value-based products like predicative maintenance, the digitization of traditional service products, and digital service platforms that will finally also allow to offer the full operation of the clients' fleets.
Processing and packaging machinery suppliers must become masters of automation and flexibilization, driven by e-commerce and demand in various sectors for more personalized goods, such as pharmaceutical supplements and individualized food packaging. Inevitably, a tension arises between the drive for increased production and the demand for individualization. Machinery suppliers must seek out solutions that resolve this conflict.
Players also need to address the trends disrupting their core business, such as the drive for sustainability. For example, packaging machinery suppliers should develop biodegradable solutions in collaboration with their clients, consider becoming a packaging material provider (if this is an attractive option) and develop packaging-as-a-service solutions, especially for emerging markets. Players should take a proactive approach, driving new solutions into the market, establishing lighthouse projects and attempting to set new industry standards. This is a great opportunity to create new business.
In later articles we will return to the areas of service, automation and flexibilization, and sustainability, discussing in detail the various factors at play and what action packaging and processing machinery suppliers can take. As always, however, the key lies in being prepared. And in an industry subject to pressure and disruption on all sides, preparation is everything.