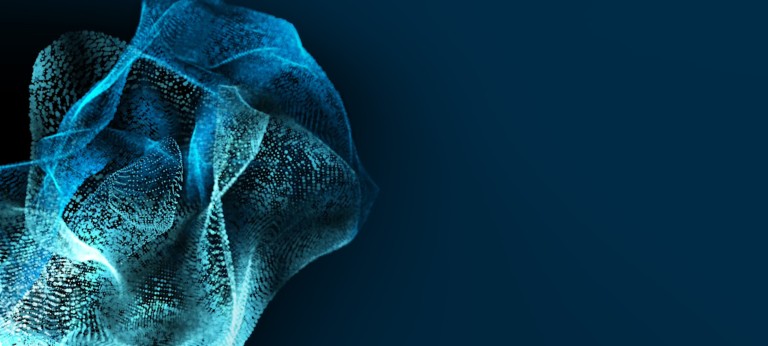 Paving the way to net zero at the largest full cargo airport in Europe
Improving the environmental footprint of airport ecosystems is crucial to the future of the aviation industry
As part of our studies and projects on the environment in the aviation ecosystem, Roland Berger is conducting a series of interviews with the women and men who are building the ecological future of the airport industry.
Our first interview is with the man who earlier this year took over the reins at Europe's largest full cargo airport, which is at the forefront of the industry's ecological responsibility.
(Interview conducted in May 2022)
Who are you and what is your background?
My name is Laurent Jossart, I am the CEO of Liege Airport, the fifth largest cargo airport in Europe and the first full cargo airport.
I have a university background in Belgium and I started my professional life in auditing – what I like to call a "second university" – at Arthur Andersen. Then I moved to one of my airline clients, where I became CFO, and then to a low-cost airline.
Between 2001 and 2006 I was the boss of Charleroi Airport. That was at the time of the arrival of Ryanair – now the main client. Then from 2007 to 2020 I was at Luxair, where I held several consecutive positions including CFO, Cargo Handling Manager, and finally CEO of the airline.
I then managed G4S, a security group, before joining Liege Airport in December 2021.
What is your vision of the airport's role in environmental responsibility?
In my opinion, a company is a "citizen" - and just like a citizen, it has a role to play regarding the environment.
Our role as an airport is to grow and create activity. This is particularly important for our majority shareholder, the Walloon region. However, this must be achieved by taking all necessary measures to be environmentally better.
In particular, we are facing the problem of noise pollution: We are open 24 hours a day and we have a hundred thousand inhabitants living around the airport. We have to find a balance between development and comfort of living.
For nearly 20 years, the Walloon region has put in place a framework concerning noise nuisance, with a noise exposure plan, sound meters, maximum noise thresholds, soundproofing policy, and house buybacks... Beyond the noise nuisance, our environmental policy is mainly subject to management's proposals – we do not have any objectives specifically set by shareholders in our governance, which allows us to push our own ambitions!
Which partnerships in the airport ecosystem do you consider particularly important for improving the environmental footprint?
We use a carrot and stick approach.
The stick: Today we have an approval policy – all operational partners can set up on the platform, subject to technical conditions – and it is relatively easy to do so.
But our objective, for reasons of improving service quality, limiting congestion, improving safety and security, etc., is to move towards a licensing system – which will integrate strong environmental constraints. This will force ground operators to decarbonize their fleets (in particular GSEs). The constraint, which is of course progressive, is in line with the same philosophy as what Europe is doing with the incorporation of SAF.
The partnership in all of this is the carrot – which consists of working on adoption.
Today, there is still no clear vision on the market of the alternative energy that will prevail. We are talking about electricity, LNG, CNG, hydrogen... Our objective is to create an energy roadmap: We make an inventory of the equipment used on the platform, of the vehicles in contact with the site (trucks, light vehicles, etc.) – and on this basis we make projections and propose different types of alternative energy: a hydrogen station, vehicle charging stations, CNG and LNG supply.
The approaches are at different stages and, depending on the adoption, we move to the next stage:
Hydrogen: a modest size station
Electrical connections: sufficient to prime the pump
CNG and LNG supply: the same
We have decided to launch these four types of alternative energies in parallel – and then select the most relevant one(s) according to the usage we observe.
In the partnership system, we are investing to encourage adoption by the whole ecosystem, both inside and outside the site (e.g. supply solutions for truckers in landside access).
On electricity, we are doing cogeneration, installation of solar panels on buildings, green electricity purchase contracts, and so on.
And on the airline level, we will install 400Hz electric positions and we will be able in the near future to propose accessibility solutions to SAF through our pipeline.
In total, there are 6 pillars in our environmental strategy that cover the standard themes:
Noise
CO2
Mobility
Water quality
Soils
Biodiversity
How do you finance these initiatives?
We are financing them with our own funds to prime the pump.
"Our idea is to capitalize on the growth of the past to fund the current and future energy transition."
We do not have a captive market (e.g. city hydrogen buses), so we need to invest and potentially subsidize the operations of energy distributors to ignite our initiative and to ensure its success on the platform.
The energy transition in airports is existential – it's like what we did for local residents: We invested 1 euro in infrastructure, 1 euro in the environment in the sense of noise pollution. Now we are doing the same thing with the environment in the broader sense.
Indeed, customers expect us to, and public opinion expects us to – this is becoming a mandatory investment.
In addition, we are in the process of obtaining accreditation, including ACA stage 3. We have several irons in the fire – there is no "magic stick", so we have to go in several directions at once to meet our objectives.
What is your roadmap for the next decade?
Our objective is to have a zero-carbon footprint in 2030 with certificate buybacks and then in 2050 without certificate buybacks.
But these days, "when we talk about 25-year commitments, we are no longer credible – we need to work towards carbon neutrality much more quickly." We need to accelerate and that is my goal.
What will be the biggest challenges?
The cost of the green transition is exorbitant for our industry – we all have to work on it across the ecosystem.
Our singular challenge is that being a full cargo airport makes us less attractive. A passenger airport gets more sympathy – because it's harder for a passenger to be very critical of the carbon footprint of their own trip. This forces us to be more proactive.
We have a three-pronged strategy that should enable us to positively influence the behavior of our customers towards ecological transition.
We aim:
to be part of multimodality (with the maritime port of Antwerp and river port of Liège, as well as the cargo rail terminal nearby)
to develop our available land reserve to attract logistics companies to the airport area and locate freight processing activities there
to improve the quality of the services range at the airport
In the medium term, this should put us in a position to be more ambitious ecologically, by creating a USP for our clients, that will make them accept some operational constraints in exchange for a strong value proposition based on multimodality and services.
Many challenges lie ahead for Liege Airport!
Register now to receive regular insights into Aerospace & Defense topics.
Further articles from this series