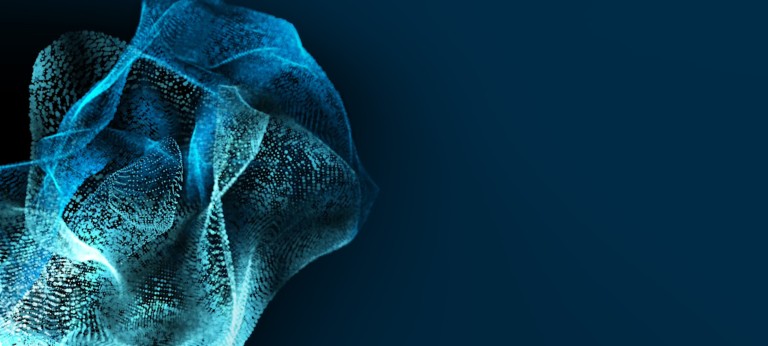 Resilience in aerospace supply chains: Why transparency is the key
Survey assesses supply chain maturity and readiness of aerospace supply chain to cope with ramp up
Aerospace OEMs plan to ramp up production after a turbulent few years. But in the midst of severe economic and political disruption, are the industry's supply chains ready to support this ramp up? Together with the German Aerospace Industries Association (BDLI), Roland Berger undertook a survey of A&D suppliers to gauge maturity levels, readiness and resilience. We found that better transparency and cooperation are prerequisites.
Just a few years ago, aerospace OEMs were achieving record levels of large commercial aircraft deliveries. But the recent series of global political and economic crises have seriously disrupted operations, highlighting the fragility of aerospace supply chains. In a matter of months, the trade war between the US and China, the COVID-19 pandemic and the Russian invasion of Ukraine combined to push aerospace supply chains to a tipping point, threatening to overwhelm them. These global events were compounded by unprecedented localized challenges, such as the Texas ice storm and blockage of the Suez Canal, which amplified the effects and impacts of the global crises. The result was a catalog of missed deliveries in 2022, not only in aerospace but across capital-intense manufacturing industries, such as automotive.
With the situation now stabilizing, OEMs are moderately ramping up production in 2023 and plan to return to growth in 2024, albeit in the face of rising interest rates. The question is, can battered supply chains cope with the ramp up?
With the ramp up not yet fully underway, the aerospace supply chain has a brief period of breathing space to plan for the future. With their keen interest in SMEs as the backbone of the aerospace industry, the German Aerospace Industries Association (BDLI) rejoined forces with Roland Berger again and took the opportunity to conduct an interview-based survey to assess the readiness and resilience of supply chains.
We found that there is maturity potential and room for improvement across all supply chain dimensions, especially transparency. To address this, OEMs and suppliers need to adopt best practice examples, and be open to new supply chain approaches. In particular, they need to implement joint initiatives to strengthen transparency. There is also significant potential in building more local/regional supply chains, in North America, Europe, China/ APAC and India, for example. These local-for-local independent supply chains will have a balanced high-cost and best-cost/low-cost footprint (India is likely to be low-cost only). Based on our findings, we propose an approach for OEMs and suppliers to jointly improve transparency and thereby build resilience.
While the survey was carried out across the German aerospace industry, subsequent research and feedback revealed that the findings are reflected across the global aerospace industry. Our tool set is therefore applicable to all aerospace supply chains.
Survey shows severe disruption, low maturity
The survey, carried out in May 2023, involved 105 participants from key German A&D players, mostly in the large commercial aircraft, defense and regional aviation/aircraft sectors. A key finding was that a majority of respondents (62%) believe supply chain disruption is still severe. A shortage of raw materials was the most-cited problem (55% of respondents), followed by longer and unreliable lead times (23%), a lack of semiconductors (13%) and volatile demand (10%). Those suppliers not experiencing severe disruption largely benefit from local sourcing and abundant buffer stock, pointing again to the need to build up local-for-local supply chains as increasing interest rates drive inventory carrying costs (ICC), making stock more expensive.
In addition to the recent crisis, the severity of the disruption has been amplified by the overall low maturity of the aerospace supply chain, compared to best-in-class examples. The perceived maturity of the German supply chain is normally distributed, and in line with other similar industries. However, the comparison with best-in-class examples reveals weaknesses, with particular room for improvement in supply chain transparency and network design.
Analysis of the level of crisis response organizations have currently reached also reflects the need for improvement in supply chain maturity. For example, around a quarter of respondents said their organization was still in firefighting mode, indicating ongoing challenges and instability in their supply chain operations. Around half have achieved stabilization, while another quarter have achieved supply chain resilience (redesigned supply chain network; increased transparency; proactive steering of uncertainties).
Current resilience measures – and why they fall short
It's clear that aerospace suppliers need to adopt measures to address the disruption and increase supply-chain maturity. While many have already been introduced, our survey shows these are largely focused on firefighting and stabilization. These include increasing purchase quantities, close monitoring of critical parts and improved communication with suppliers. However, such quick fixes may result in bull-whip effects and (further) diminish profitability, considering the interest rate environment.
While fewer in number, some industry players are taking real steps towards building a resilient supply chain. These are mainly centered around mid-term (three-year) levers. According to our survey, the most popular include strengthening supply chain organization (18%), risk management (16%) and supplier data integration (12%). But even here the focus is on improving internal supply-chain set-ups, not long-term action to fix the external supply chain. We believe that there is untapped potential to make the supply chain more resilient, which if exploited will improve profitability.
Our vision of a resilient and independent aerospace supply chain is based on multiple local-for-local or regionally independent supply chains that are flexible (proactive risk management; fast issue resolution), elastic (demand sensitive; multiple sourcing) and data driven (data-based decision making; end-to-end transparency). As well as the existing focus on 'on time/on quality/on cost' delivery, the focus should also be on availability, bearing in mind the ongoing disruptions.
Transparency – the key to resilience
Individual companies are unlikely to be able to achieve our vision alone. Rather, a coordinated effort will be required, with suppliers undertaking joint initiatives with, as a minimum, their suppliers and customers. Improving supply-chain transparency to enable proactive management and mitigate crises is a key enabler here, and will help to address the main short-coming in A&D supply chain maturity. For more information on the other key area for improvement, network design, see our article on localization here.
OEMs, suppliers and customers will need to work together and be more open to build transparency. For example, suppliers worry about giving away too much sensitive information to OEMs, such as on profitability drivers. OEMs therefore need to be more considered regarding the data they request, and to keep it to the minimum level required to achieve reasonable transparency. OEMs also need to develop, potentially jointly with other OEMs, agnostic solutions that allow seamless integration with all supplier tier levels.
Suppliers, meanwhile, should enhance the digital capabilities required to support necessary data exchange, for example by integrating their own planning tools, and roll out tools/IT systems to sub-tier suppliers.
In addition, both OEMs and suppliers need to work with customers to create a mindset and joint picture of how a transparent supply chain can work. To do this, OEMs needs to be system agnostic and acknowledge the multitude of supply-chain relationships, thereby ensuring that suppliers can easily exchange information with them and other customers. This shared transparency system could then be used for all demand and supply related information flows from customers via OEMs to suppliers (flow down of demand signal, configuration management, delivery dates, traceability etc.). This includes training employees on scheduling and planning.
To conclude, it is reasonable to expect that some disruption caused by the global and localized crises will continue in the foreseeable future. For the aerospace industry to proactively cope with the fallout and improve its supply-chain maturity, an understanding of their impact along the entire value chain is key to avoid disruptions, limit the impact of disruptions or be faster in solving them. This makes transparency a prerequisite for supply chain resilience. To begin, companies should ensure they develop a strong comprehension of their supply chain, especially the lower tiers, and then start pilots with network partners.
For more information, or to discuss any of the themes covered in this article, please contact one of our experts.
We would like to thank Klaas Klasen and the BDLI for their contribution to this publication.
Register now to receive regular insights into Aerospace & Defense topics.