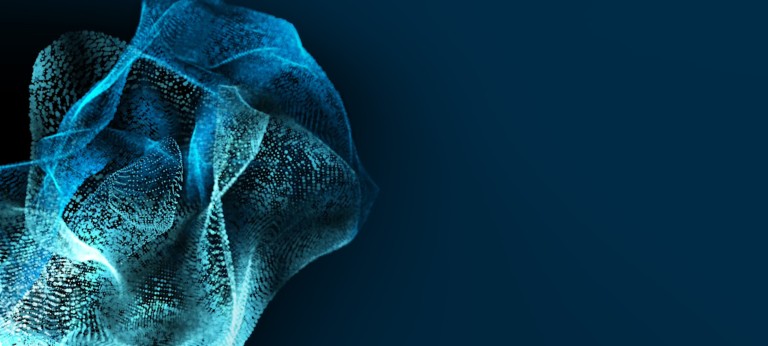 Sustainable airport operations can revolutionize Advanced Air Mobility
Fully integrated solutions for sustainability, accessibility and intramodality are key for future airport operations
The aviation industry has been under major disruption lately. Aeroporti di Roma, being a large player in the airport and motorway infrastructure sector, has shifted its focus to fully integrate sustainability into their business model. Aiming at pioneering the airport of the future, Giovanni Cavallaro, VP Strategic Planning and Regulation, talks about the main strategic reasons behind their sustainability focused business strategy for Advanced Air Mobility and displays benefits as well as challenges for future airport operations.
What are the strategic reasons for an airport operator like Aeroporti di Roma to explore advanced air mobility (AAM)?
Giovanni Cavallaro: Aeroporti di Roma (ADR) has positioned itself as a leader in sustainable airport operations. Our primary goals are to reach zero emissions by 2030 and to fully integrate sustainability into our business model to create economic, social and environmental value. We are committed to promoting intramodality and new forms of air mobility that reflect our approach to sustainability, innovation and quality.
AAM aligns perfectly with this strategy. It is a form of mobility that can reshape the boundaries of flight and airports as we know them today. Not only does AAM represent an essential part of the solution for heavily congested urban centers, it also has very strong growth potential: by 2030, AAM could reach a market value of more than four billion euros in Europe.
This combination of factors explains why we have chosen to invest in AAM and set ourselves the challenging goal of activating the first routes between Fiumicino airport and Rome city center by 2024.
What are the expected benefits of AAM to passengers as well as airport operators?
Giovanni Cavallaro: The seamless travel experience offered by AAM is a major passenger benefit, especially for large, congested cities like Rome. In October 2021, we showcased VoloCity, the air taxi developed by our AAM partner Volocopter. Surveys showed that most people are ready to try this new form of mobility, highlighting the growing awareness of the advantages offered by AAM and the safety of eVTOLs (electric vertical take-off and landing vehicles).
For airport operators, AAM can help develop intramodality and sustainable, integrated transport networks, increasing accessibility from city centers and contributing to the sustainable growth of the areas in which airports are located.
What do you think are the main characteristics making ADR suitable to be a pioneer in exploring AAM?
Giovanni Cavallaro: ADR is Italy's first international airport hub and has a highly strategic role for both the surrounding area and the whole country. As already mentioned, we aim to pioneer the airport of the future based on an innovative, sustainable approach. This has already been demonstrated by our initiatives and the international recognition we have received. Our sustainability-linked bond is a unique green financing solution for our sector. We were the first airport in Italy to make sustainable aviation fuel available to an airline, and we are also developing a startup incubator, Fiumicino's Innovation Hub, inside the airport terminal. The UN World Tourism Organization has recognized ADR as a leader in sustainability and responsible travel, and Airports Council International has named us best airport in Europe for the last three years as well as awarding us a digital transformation prize in 2021.
Most importantly, we see intramodality and accessibility as a key priority and have sealed valuable agreements with the most relevant stakeholders, such as the Italian railway company Ferrovie dello Stato. Last but not least, Rome's weather and geography are very well suited to eVTOL operations.
Last year, you launched a subsidiary, Urban Blue, to develop AAM activities. What was the main rationale for creating a new brand?
Giovanni Cavallaro: It stemmed from the expertise we acquired in our collaboration with AAM manufacturer Volocopter. Together with Venice Airport, Aeroports de la Cote d'Azure and Bologna Airport, we founded Urban Blue to focus on studying, designing, building and managing vertiports, the ground infrastructure needed by AAM vehicles for take-off and landing. Urban Blue will build on the experiences and relationships developed over the last two years across various sectors and be open to new industrial, technological and financial partners for the progressive expansion of AAM in different geographical areas.
How will the AAM business differ from normal airport operations? How do airport operators need to prepare?
Giovanni Cavallaro: AAM utilizes eVTOL aircraft. While vertiports are simpler than traditional airport operations, they do require certain unique logistics capabilities, for example the ability to quickly remove and replace dead batteries between flights.
This also applies to the commercial side, which includes the reception of passengers, security checks, and boarding and landing operations. These functions have a strong digital element to aid integration with other forms of mobility and customer interaction.
How do you plan to integrate AAM into the operational environment of an airport?
Giovanni Cavallaro: We are defining several services that address this. For example, taking care of baggage handling from the airport flight to the UAM flight, then right up to the passenger's final destination. We are also looking at integrating ticket sales for airlines and AAM operators. In addition, we aim to find the best possible location for vertiports within the airport space in order to reduce the transit time from the airport terminal to the vertiport as much as possible.
What partnership networks do you see as a key enabler?
Giovanni Cavallaro: In terms of electricity provision, for instance, partnerships will be key. We have already identified some downtown sites that have the power we need, but it will be more complicated at other sites. It's going to be challenging for Rome and other cities to provide the power needed to meet rising demand for electric vehicles, so I believe we'll see a lot of infrastructural change.
Besides Volocopter, we are also working with several other OEMs and all the strategic stakeholders to deploy vertiports that can accommodate the AAM aircraft that will be certified in the next few years.
What are the next steps for ADR and Urban Blue to make AAM a reality?
Giovanni Cavallaro: We have already been working for almost two years to develop the first vertiports at Fiumicino airport and we are continuing to invest a lot to develop the business, including human resources. We are creating a healthy environment, with several strategic players, to make Urban Blue unique in the vertiport sector. As a result of this, we will be able to provide all the required solutions to AAM operators, with whom we are working closely to define all aspects of the business. We are also working closely with regulators to identify all the critical aspects of the required infrastructure.
Register now to receive regular insights into Aerospace & Defense topics.
Further articles from this series