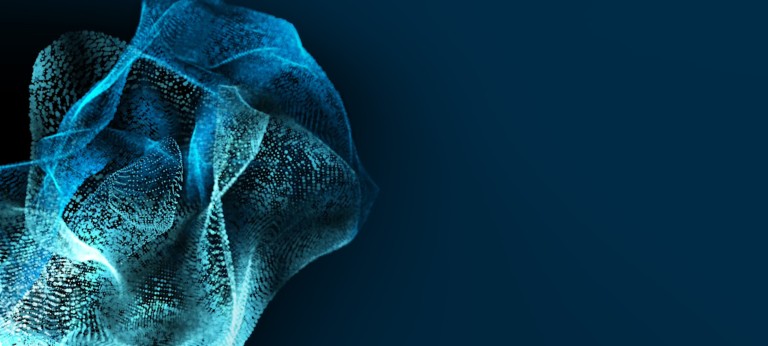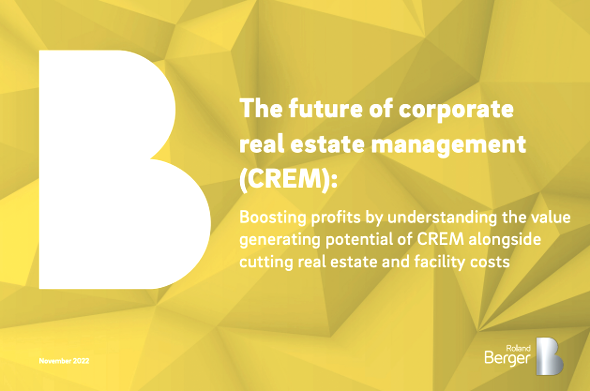 CREM reimagined – A new holistic framework to generate significant value
Boosting profits by understanding the value generating potential of CREM alongside cutting real estate and facility costs
New Roland Berger study shows how smart manufacturers increase their productivity, improve the utilization of their real estate and reduce their real estate and facility costs by as much as 30%.
A company's operational real estate portfolio is often viewed merely as a cost factor instead of the value generator it can and should be. Indeed, corporate real estate management (CREM) is big business, responsible for a quarter of the total enterprise value of most manufacturing companies. Furthermore, CREM influences a significant portion of the cost, with real estate-related costs usually accounting for 10-15% of the revenue of manufacturing companies.
But how can manufacturing-focused companies unlock CREM's potential?
In our study, The Future of Corporate Real Estate Management, we developed a holistic CREM framework for companies to adopt and create value. Translation of the framework into a maturity model ranging from passive to visionary CREM enables companies to assess their current CREM development level. We found that most manufacturing companies have a passive approach, with only the leading ones moving towards a proactive approach (and still showing ample room for improvement).
Moving in the right direction pays off: By analyzing more than 30 leading companies, we found that corporations with higher CREM maturity are three times as effective compared to lower maturity peers. Looking at use cases in projects that lead to higher CREM maturity, our study shows that companies can already generate substantial value . This ranges from more than 15% facility management cost savings and 30% real estate lease cost savings, to EUR 500 million real estate cost savings within a few years for a multinational corporation.
In this study, we propose five actions to overcome barriers that commonly exist and move towards a holistic CREM:
Address governance, communication and collaboration goals
Define and harmonize your processes (CREM foundation)
Harmonize the data environment
Harmonize and integrate new systems
Address the efficient allocation of CREM talent
The report looks at each in detail, before highlighting a crucial accelerant of any CREM journey – forming partnerships, for example with technology , data governance or consulting partners.
Register now to download the full PDF "Corporate Real Estate Management (CREM) 2022" including key insights, new developments, and the holistic approach towards CREM in the form of a well-organized operating model that includes key functions which helps people and companies moving towards higher CREM maturity levels to continue presenting the best possible result.