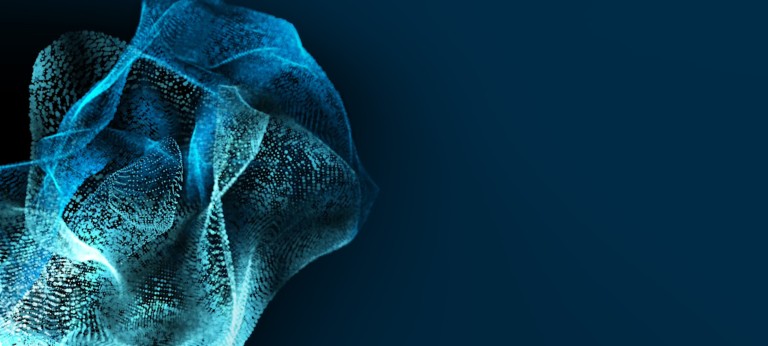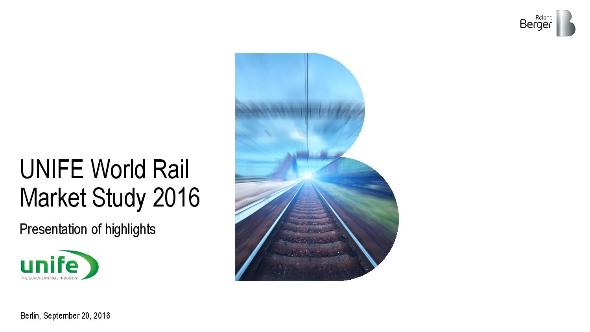 UNIFE World Rail Market Study 2016
Significant growth for the rail industry
The world rail market volume hit a record level of nearly 160 billion euros in 2015 – and the growth is set to continue in spite of certain regional differences. In the coming years the market volume will grow 2.6 percent per year on average worldwide and reach about 185 billion euros in 2021. These are some of the findings of the sixth UNIFE World Rail Market Study, conducted by Roland Berger and commissioned by the European Rail Industry Association (UNIFE). Experts predict that urban transport will demonstrate the highest growth rates, whereas in absolute figures the demand will remain strongest in regional and long-distance travel.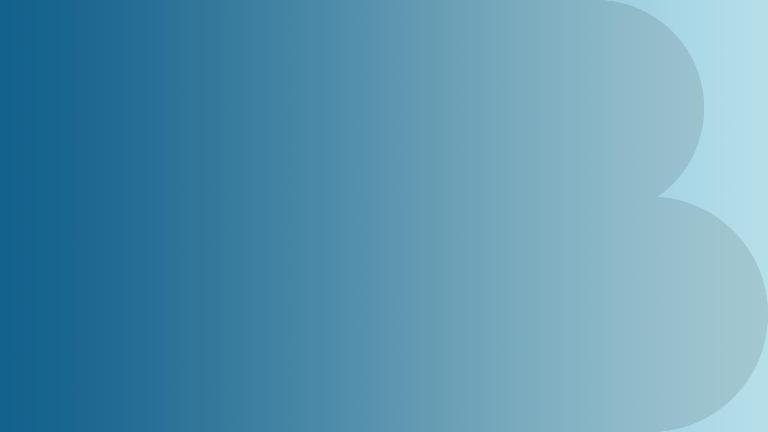 "The attractiveness of rail transport as a reliable and efficient means of travel is steadily rising," said Philippe Citroën, Director General of UNIFE, unveiling the study at the InnoTrans trade fair in Berlin. "Megatrends like population growth and the global increase in urbanization will ensure that demand continues to grow, especially in urban areas. The ongoing efforts to achieve the targets set at the 2015 UN COP21 climate conference will further enhance the role of rail in the near future. Digitalization and the resulting changes in customers' mobility habits are having a measurable effect as well." New rail technologies like driverless trains are bringing added safety, capacity and reliability to the railways, serving to make rail travel even more attractive and competitive with other transport modes.
For the next five years, experts forecast continued stable growth for the world rail market: in the period through 2021 they anticipate a rise of 2.6 percent per year, taking the market volume up to about 185 billion euros. Asia Pacific will continue to account for the biggest portion of the growth (32%), followed by Western Europe (26%). Western Europe is top in the growth stakes with 3.1 percent, just edging ahead of Africa/Middle East with 3 percent. Asia Pacific's growth averages 2.6 percent, with Russia/CIS bringing up the rear with 0.9 percent.
Photo credits Nerthuz / iStockphoto; den-belitsky / iStockphoto; Magnilion / iStockphoto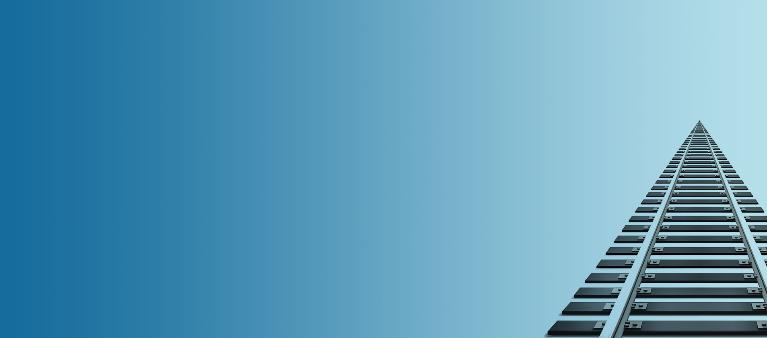 UNIFE World Rail Market Study 2016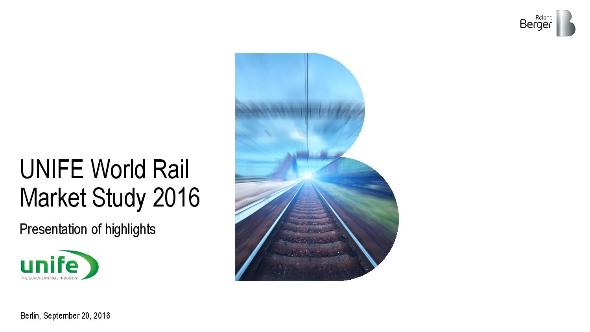 Presentation of highlights
Published September 2016. Available in