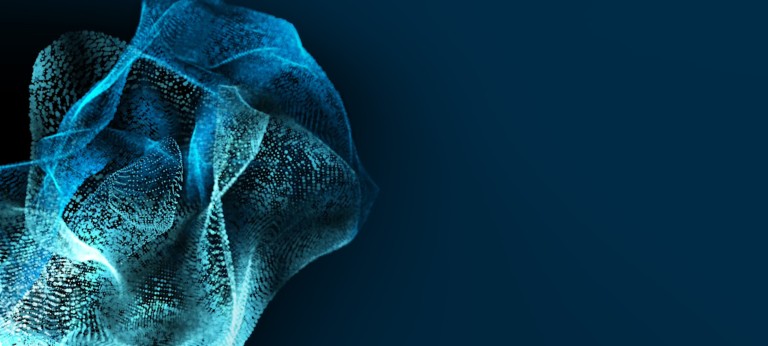 Urban Air Mobility: eVTOL passenger jets to be in service soon
The implementation of emission-free transportation is supported by regulators to connect entire regions
First piloted commercial eVTOL routes are expected to be in service by 2025, if not before. Technology and regulation are no longer viewed as blocking points to meet this deadline. The challenge will be to define and implement a winning business model in the overall UAM ecosystem while achieving public acceptance.
Read in our interview with Daniel Wiegand, the CEO of Lilium, what specific challenges need to be mastered to develop the UAM ecosystem and how he intends to position Lilium.
Roland Berger: By when do you expect to see the first human piloted eVTOL operations?
Lilium: We plan to be fully operational in several cities or regions around the world by 2025. Our flights will have pilots on board in the first years and we are working together with the authorities to certify the aircraft in time to achieve that goal.
Roland Berger: And by when do you expect eVTOL operations for passenger transport in urban areas to be fully autonomous?
Lilium: We expect fully autonomous flight to come a long way after market entry. Partly because the regulation will take some time to develop, but also, and perhaps more importantly, we need to generate public acceptance. The Lilium Jet has five seats, which we believe to be market-leading, and will enable us to launch a fully piloted operation while still generating very attractive unit economics. From a technological perspective we are already preparing the aircraft architecture for autonomous operations, although we would expect the first step to be an intermediary step where aircraft would be monitored and even controlled from a central operations center.
Roland Berger: Does regulation already allow for eVTOL operations for passenger transport in urban areas? What needs to be changed to allow for it?
Lilium: The Lilium Jet is designed to be certified and operated under existing regulatory frameworks. We welcome the developments being made in defining new regulations for our sector, for example the SC-VTOL (Special Conditions for VTOL) regulations coming from EASA, however the Lilium Jet can be operated at launch with current regulation.
Roland Berger: In which regions are the regulatory bodies most open towards Urban Air Mobility (for passenger transport) and why?
Lilium: We think regional air mobility, where we connect entire regions rather than neighborhoods within a city, provides a model that can be replicated the world over. We are seeing great enthusiasm from regulators for this kind of service across the globe and are working closely with EASA and the FAA to certify our aircraft to unlock it for this global market. Certainly, there are some jurisdictions that are more welcoming to this kind of service, but we still have a way to go.
Roland Berger: How can drone manufacturers, infrastructure providers/cities as well as regulatory bodies work together to enable eVTOL operations for passenger transport in urban areas?
Lilium: Delivering regional air mobility will require all these partners to work together closely. We believe in delivering an open eco-system, where many different operators will be able to work alongside each other using the same rules and infrastructure. Combining our forces and working together on setting standards for landing pads, public acceptance topics, and safety requirements will help all players in the field to make this a reality.
Roland Berger: What are the major challenges with respect to public acceptance which need to be overcome? How do these differ by region (e.g. Europe vs. Middle East vs. US)?
Lilium: The issues don't vary much around the world's regions – citizens all over the world want emission-free transport that is quiet, safe, and does not bother them in their daily life. That means reaching noise levels that are multiple times lower than today's helicopters, as well as achieving safety levels that are multiple times higher. These are all achievable from a technical point of view but will need careful introduction to the public to ensure we maintain their confidence. In addition, the service needs to be affordable by a majority of the public in order to also have the acceptance of the community.
Roland Berger: What will the business model for eVTOL operations for passenger transport in urban areas look like based on your view?
Lilium: We plan to design, manufacture, and operate the Lilium Jet ourselves. In terms of operational use cases, while the urban case is certainly strong, we see an even bigger potential from regional air mobility, connecting entire regions and cities over a longer distance. This will be especially true in the first years of operation, where the density of landing pads within a city will be limited. The regional mobility aspect will particularly be interesting for regions where currently only limited or even no high-speed transportation (e.g. via trains, highways) is available. With a range of 300km in just one hour on a single charge we can deliver high speed transport connections in 360-degree direction to areas that are not able to afford them today. And this comes at a fraction of the price and construction time of ground-based infrastructure.
Roland Berger: What role will the different stakeholders (e.g. drone manufacturers, infrastructure providers) play within the overall ecosystem?
Lilium: Lilium will be designing, manufacturing, and operating the jet to ensure a magical user experience during flight. We are working closely with partners to develop and build the required landing infrastructure. Our partners are incentivized by a strong business case, generating a leading return on their investments, as well as driving increased footfall to their sites, with an environmentally-friendly transportation option.
Would you like to know more about how your company can prepare for Urban Air Mobility? Please don't hesitate to connect with our experts Manfred Hader and Stephan Baur.