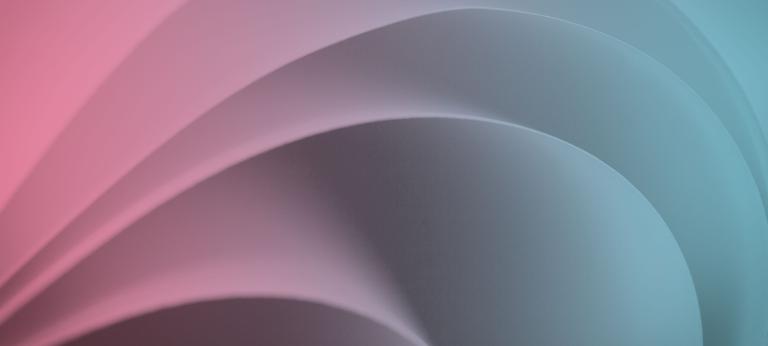 Confidence does the trick
In 2016 Leicester City, underdog of English football, snatched victory from the jaws of defeat to become Premier League champions. What can business learn from their transformation?
It was a championship victory that owed as much to team cohesion as it did to talent. Leicester's story seems almost impossible in a cash-rich era in sport, where ranking is often determined by the size of the wage bill. This was a team which flirted with relegation the previous year, who had a playing squad which cost £57 million – seven times less than some rivals.
So how did they do it? And what lessons can businesses learn from such a victory?
Culture of accountability
Team manager Claudio Ranieri had no doubts about how his team won. "Focus, determination and spirit made this possible," he told reporters. "They deserve to be champions." But to understand how that was fostered, you have to go back to the previous season under former manager Nigel Pearson.
Having won only four of their first 29 League games, they looked doomed. Yet they managed to win seven of their last nine games. Pearson's trick was to build a culture of accountability in which each player was personally invested in how the team fared. Players were given responsibility for their own fitness programs in consultation with a highly skilled team of backroom staff that included recruitment specialists, sports scientists and psychologists. And by getting everyone to take ownership of their own role in the team, it created a furious work ethic towards a clear goal: avoiding relegation.
According to Rosabeth Moss Kanter, Ernest L. Arbuckle professor of business administration at Harvard Business School, whose book Confidence addresses how winning and losing streaks begin and end, Pearson's tactics were perfect for arresting any declining business. "Leadership that builds the underpinning of confidence starts with accountability where everybody knows what they're responsible for with a great deal of discipline," she says.
"Collaboration is the second underpinning of confidence; that people understand the need to support one another and to build on the strengths of their teammates.
Thirdly, it's about taking initiative; that people are given permission to step in and take leadership roles themselves. When leaders build those three factors in, then there can be tremendous team spirit, discipline and desire to win."
Despite keeping Leicester in the Premier League, Pearson was sacked. Ranieri, 64, took over and his experience proved a critical factor. He recognized the culture that already existed at Leicester and kept changes to a minimum.
Collaboration is the second underpinning of confidence
Evolution not revolution
And he bought N'Golo Kante for £5.6 million. The player was a key part in Leicester's success, and the following summer was sold to Chelsea for a £26.4 million profit.
Having avoided relegation the previous season, Leicester's sole aim would be to stay in the division. Ranieri decided to play a weakened side in the FA Cup, so his team lost at the first round and would play up to 10 games fewer than their rivals. "Leicester's lesson for business is about how you adapt your goals depending on your environment," says Mike Forde, a former director of football at Chelsea who now works as a consultant with NBA and NFL teams in the United States. "Leicester continued to evolve their objectives as the season evolved based on an underperforming market and the realization of the talent at their disposal. "Everyone is looking at market share in business and how their products or services can allow them to make gains and climb up the scale. In Leicester's case, they recognized the opportunity and recalibrated their goals to exploit it fully."
As the last quarter of the season approached and fans became excitable about Leicester qualifying for European football and holding on to win the title, Ranieri kept the pressure off his players by taking them out for pizza and caused laughter in press conferences.
Former Tottenham and Liverpool director of football Damien Comolli, who acts as a consultant to Premier League clubs, says. "Ranieri was emotionally intelligent in interviews and on the touchline when the pressure was at its highest." Without the pressure of relegation, the players were enjoying the ride.
According to Leicester's performance psychologist Ken Way, who has since left the club: "What we had last season was an incredible social cohesion, and that's always seen as a 'nice to have' element whereas task cohesion is seen as more important. What last season's success shows is that with added social cohesion, teams can achieve even greater performances."
Focus on the three Ms: mastery, membership and meaning
Where do you go once you've achieved the impossible? Comolli believes there is a "strong correlation between rewarding players and a decline in performance". Kanter adds: "Money is not the major motivator of performance and if you start paying people too much, they start competing for the money and themselves rather than the team." Kanter's advice is that Leicester focus on what she calls the three Ms: mastery, membership and meaning. "Teams and athletes that win consistently stress improving their own performance rather than beating the opposition," she says. "
Secondly, teams need to remember that the whole is greater than the individual reward and thirdly, remember that you're doing something meaningful with a sense of purpose, so the [team] values are incredibly important."
Ultimately, Leicester's success was unexpected and as a result they have had to deal with a number of issues they hadn't previously considered. Not least the loss of Ranieri. After Leicester suffered a string of defeats in the season following the team's historic win, the club's board held him responsible and fired him. A cruel outcome after the huge achievement in which he was instrumental, but an indication of the challenges that come with winning, maintaining confidence from all parties and sustaining success in the longer term.
Read the newest issue of our Think:Act magazine here: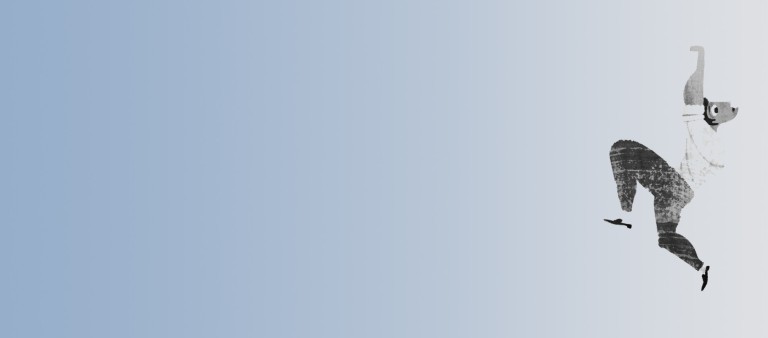 How much do you depend on trust?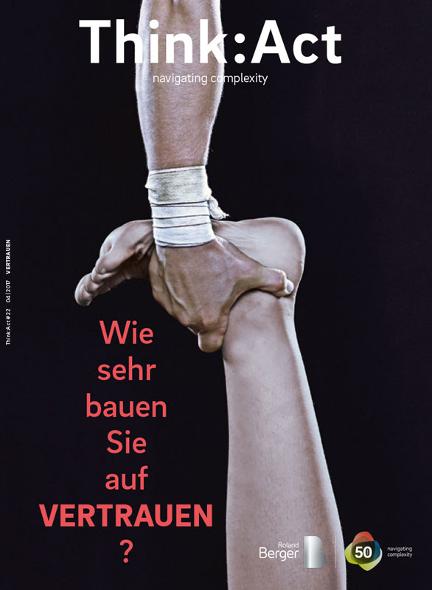 The central theme in our Think:Act magazine is trust
Take a look at the January edition of our thought leadership magazine Think:Act here:
Photos Jasmina007 / iStockphoto; Plumb Images/Leicester City FC via Getty Images; Michael Regan / Getty Images; Illustrations by Martin Burgdorff; Christian Science Monitor / Getty Images