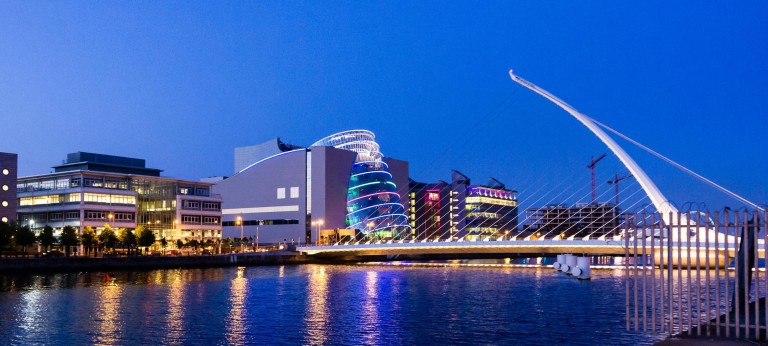 The Sustain Game
Consumer Goods Forum 2022
The consumer goods and retail industry faces a USD 400 bn EBIT risk.
We invite you to join our road to Dublin and receive a sneak preview of the findings of our publication "The Sustain Game" that will be exclusively launched at the Global Consumer Goods Summit 2022 on June 21st.
Join our special session at the Consumer Goods Forum or one of our round tables to discuss pressing challenges:
- How to balance planet vs. profit
- How decarbonization can safeguard profits
- How prices can be increased in an inflationary context
- How global supply chains and food supply can be secured
- How reshuffled consumer markets can be captured
- How we can protect our values in times of uncertainty and geopolitical crisis
We analyzed more than 600 companies on their challenges, strategies and best practices. Learn from the best how to build resilient and flexible organizations able to adapt quickly.
Join our special session at the global Consumer Goods Summit
Roland Berger is official partner of the Consumer Goods Forum. The Consumer Goods Forum exclusively brings together the world's leading consumer goods manufacturers and retailers to collaborate, to secure consumer trust and drive positive change. The Consumer Goods Summit is the global flagship event with more than 600 C-level executives each year.
Roland Berger will hold a special session at 9 am on June 21st on "How to Win the Sustain Game", presented by Tobias Göbbel, Global Head of Consumer Products of Roland Berger. The session includes a plenary discussion, moderated by Patrick Mueller-Sarmiento, Global Head of the Consumer & Health Platform at Roland Berger and former CEO of real,-, part of Metro Group.
In our special session, we will launch our Sustain Game study exclusively to summit delegates and discuss current challenges of the consumer goods and retail industry in a panel discussion.
If you are not yet registered as a delegate at the summit or just want to join our special session, please reach out to Kathrin Panetta for assistance on registration and your visit. We are looking forward welcoming you.
Over recent years, Roland Berger held special sessions in cooperation with leading consumer goods manufacturers and retailers, such as "Retail Robotics" together with MediaMarkt Saturn (Berlin), "Decoding GenY" together with dm and Procter & Gamble (Vancouver), and "How to act as a Love Brand" together with Porsche, Coca Cola and adidas (Paris). We are happy to welcome all of you again at this year's summit.
Join our Round Table series around the globe
Our Round Tables provide an exclusive atmosphere to exchange with C-level executives around the world on current business challenges and best practices. During a 2-3-hour event we provide a sneak preview of our global study "The Sustain Game" and invite two external speakers to provide insights on the winning strategies in their special fields.
You can register for a Round Table by reaching out to Kathrin Panetta . Please note that our Round Tables are limited to 20 top management delegates and registration is upon approval. In case of any questions, please do not hesitate to contact us.
Overview of Round Tables 2022
Madrid, May 5th
London, June 9th
Düsseldorf, August 17th
Frankfurt, September 20th
Paris, September 22nd
Sao Paolo, September 28th
Singapore, September 29th
Zürich, October 6th
Shanghai, October 14th
Dubai, October 24th
Amsterdam, November 3rd
Tokyo, November 10th
Berlin, November 16th
Hamburg, November 29th
Date tbd: Munich, Doha, New York
Once you've registered, we will provide you with all relevant details such as location, time slot, speakers and delegate list.
During our Round Table series over recent years we have welcomed, among others, executives from companies like AB InBev, Nestlé, Coca Cola, Pernod Ricard, Suntory, Heineken, Henkel, Beiersdorf, Colgate Palmolive, Procter & Gamble, Unilever, L'Oréal, Mondelez, Danone, Kellogg, Ferrero, JBS, Tyson Foods, Alibaba, Otto, Amazon, Google, HelloFresh, Rewe, Tesco, Migros, Aeon, Ahold, Lidl