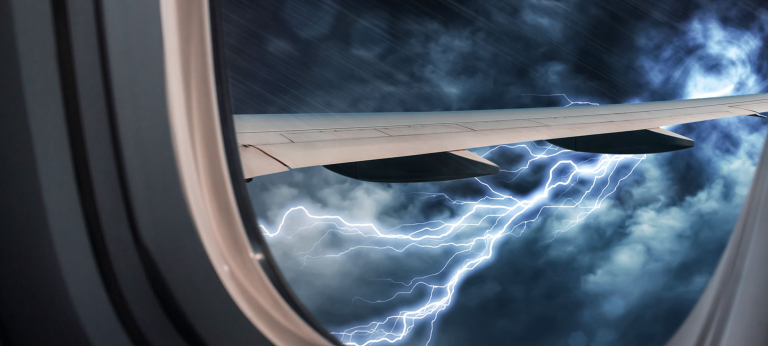 Aerospace & Defence Management Issues Radar 2020
Staying airborne in a post-Covid world
2020 has been the most challenging year ever for the civil aerospace sector. The coronavirus crisis wrought havoc, with civil aircraft manufacturing expected to contract by at least 30%, and air traffic and MRO volumes by around double that amount. Neither is expected to recover to pre-Covid levels until 2024.
Despite this, the results of the A&D Management Issues Radar 2020, a survey of more than 200 senior industry executives now in its 12th consecutive year, show that companies have not markedly changed their priorities. Both before and after the global outbreak of the pandemic in March 2020, Manufacturing remained top of their agenda, as it has for the previous five years. Digital Transformation took second spot pre-Covid, while Supply Chain issues replaced it post-Covid as companies refocused to deal with the crisis.
Product Strategy, another regular in the top four in recent years, finished third, showing that companies are trying to adapt their offerings to the post-Covid world. A new category, Innovation, took fourth place as businesses looked to find creative solutions to rapidly improve efficiency and develop new products and services. The results show little difference in priorities among OEMs and tier-1/tier-2 suppliers. But one new trend is becoming increasingly important – sustainability .
In this article, we look at the survey results and priorities in more detail, and assess the impact of Covid-19 on the aerospace industry. Neither Roland Berger nor a large majority (85%) of our survey respondents expect a near-term post-Covid recovery; we outline the reasoning behind this and propose the most likely recovery scenario and timeline.
We go on to identify and examine short- and long-term trends that are likely to drive structural change and shape the industry's future. In particular, we focus on sustainability, highlighting challenges and solutions across environmental sustainability, social responsibility and corporate governance. This includes a look at how decarbonization can be achieved in the aviation industry via Roland Berger's "Roadmap to true-zero emissions". More than 90% of our respondents think sustainability is a critical driver for corporate change.
Lastly, we offer recommendations on what OEMs and suppliers can do to prepare for the new normal and challenges that lie ahead. We cover the two classic components of sound management, namely operations and strategy. Our survey highlighted significant concerns in both areas, with 65% of respondents saying their operating model is not prepared for the post-Covid new normal.
In operations, we propose four priorities and outline the key areas that need to be reviewed to achieve them, including make-or-buy policy and digitalization. In strategy, we advise addressing four topics, most notably sustainability, but also more conventional challenges such as portfolio balance.
We conclude that the future is still bright in the industry, especially if aerospace companies can leverage the crisis to emerge stronger in post-Covid times.
If you would like to know more about Roland Berger's aerospace expertise please directly get in contact with us and request a copy of the full report here.
Request your A&D Radar copy
Register now to download the full PDF on the 2020 A&D survey and get regular updates on the expertise aerospace and defence.