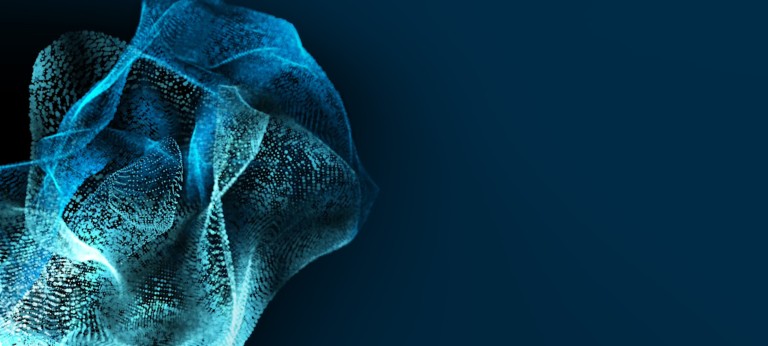 Construction Start-Up Radar Interview with Kai-Stefan Schober and Philipp Hoff
Exactly one year ago Roland Berger launched the Construction Start-Up Radar. Every month, representatives of start-up companies in the construction industries – with a focus on digitization – share their experiences and visions in the form of interviews. Now, Roland Berger experts Kai-Stefan Schober and Philipp Hoff review the insights they have gained from these conversations. In their opinion it has not yet been decided what kind of industrial landscape will emerge in the construction business due to digitalization. There are still many opportunities left for construction players to shape the future of their industry – some of which will be featured in upcoming editions of the Construction Start-Up Radar in 2018.
What is your strongest insight from the first year of the Construction Start-Up Radar?
Kai: Most of the entrepreneurs we spoke with are focusing clearly on digitalizing the construction industry . It is fascinating to discuss the future of construction with them: They have very innovative visions about digital in construction. From messenger services and payment methods for construction to artificial intelligence and automated construction – everything seems to be within reach and they just go out there and realize their ideas within months.

Typically, traditional players in the construction industry have a much more conservative perspective. They are also more hesitant to go for innovations. But the drive and motivation that the young companies bring with them will help to promote and take digitalization in construction to the next level.

Philipp: To me the Start-up Radar is at the same time also a trend radar, as start-ups represent state-of-the-art thoughts and technology applications. So far we have seen a lot of activity around 3D visualization and 4D+ planning. Many start-ups have great ideas on how to make planning more comprehensive and integrative. Once these players become more mature they will form the basis for new applications and new trends, such as machine learning – respectively AI (artificial intelligence) and augmented reality. In a nutshell we are still at the beginning of the value chain including planning, general connectivity and project management. It will be very interesting for me to see which new fields will come into the ecosystem in 2018.
How would you sum up the major developments concerning digitalization in the construction industry so far?
Kai: Digital planning tools and BIM (building information modeling) are triggering the digitalization of the construction industry. But also support from drones and robotics is developing, as well as the impact of IoT (Internet of Things) on construction and buildings. Since all this affects the business and project work in the construction industry, all the different stakeholders are challenged with re-evaluating their strategic positioning, systems, processes and structures. Some of the players in the industry are very open to meeting the challenge of digitization and want to use this to build up their competitive advantage. It is definitely a great chance to improve profitability in construction.

Philipp: To be frank, the major developments have so far been in niche markets and single applications. The big transformation has merely started. One of the reasons is the very positive business environment. However, I believe we are at a turning point as availability of building lots is becoming scarcer and construction activities will slow down in 2018 compared to the recent boom in many European markets.
Do you see the role of the customer changing as a result of digitization?
Kai: Yes, the customer definitely becomes more important as digitalization gains traction. We have seen a shift towards customer-centricity – we advise companies to follow their customers along the whole customer-journey. The customer journey itself becomes more digital. That means existing market structures and barriers cannot be taken for granted.

Philipp: Building owners will play a more important role in the future. They will dictate whatever information they require after the building is realized. Also, there are new roles in the process. For example there is no natural owner for the virtual building management, so to say - someone who manages the BIM model and orchestrates all involved parties. If the architect for example will take this role, he will ultimately become the customer of building product firms.
In your opinion what will be the major developments within the construction industry in the upcoming five to ten years?
Kai: Digitalization affects all dimensions of the construction industry. How we will live, build and do business. As a result, we expect a more integrated and connected value chain of the various players in the construction industry.

In several other industries, so-called 'killer platforms' have evolved and significantly disrupted the market, one might think of companies such as Amazon, Spotify, Airbnb and Uber. In the construction industry, it has not yet been decided what industrial landscape will emerge. That means there are still many opportunities left for construction players to shape the future of their industry.

Philipp: Besides BIM and platforms, I believe that smart contracts and blockchain technology could change the entire construction process, for example in the handover phase. Also, the more we apply BIM models in the planning phase the more we have the potential to apply AI algorithms in order to optimize planning, construction cost and construction processes.
Could you give precise examples of how mobile solutions increase the efficiency of processes along the value chain of the construction industry?
Kai: The future collaboration between all participants in a construction project will only be possible by the use of mobile solutions. The construction industry has always relied on the workforce in the field and on-site. So it is crucial to also include their perspective to create lasting impact – mobile solutions have the potential to do just that.

Several start-ups have started working on mobile apps that allow for construction workers to identify defects onsite. With the help of smartphones and tablets, pictures can be mapped to the latest planning documents. In the future, artificial intelligence may further help to connect data in an efficient way.

Mobile solutions are helpful tools for sales representatives. With more and more data being collected, it is important to create interfaces that make easily available for instance the CRM [customer relationship management] and the day-to-day tasks of field sales representatives.

With which strategies could established companies integrate latest developments like e-commerce platforms for building materials, BIM or apps and project management tools with a construction focus?

Philipp: The strategy should always be twofold: First, there should be an internally oriented change program to enable the existing talent base and implement incremental improvement measures. Second, there should be a lab approach to actively work on potential disruptors for the existing business model. This must involve no thought barriers, no intervention, no "rules" and absolute freedom. This piece will hardly ever be an integral part of the existing business model and is thus externally oriented.
When you talk to CEOs – what kind of visions do they formulate?
Philipp: Usually, CEOs express visions within their experience basket. There will hardly be any CEOs who would think out of his or her area of expertise and business reach. And that is good, because no digital venture is successful when it does not understand the relevant customer journey and potential pain points. However, I would say the difference between a good CEO and an outstanding CEO is his or her openness to inspiration and new ideas. We at Roland Berger often enable contact points to extraordinary people that CEOs would never meet on their own. In that context I have experienced that particularly outstanding CEOs will often find more inspiration in a day outside their industry than over a whole year within their industry.
What are the particular competences of Roland Berger experts concerning current challenges in the construction industry?
Philipp: I believe our key differentiator on the market is that we not only do digital projects but also understand the construction industry with all its facets. Our experts have often worked along the entire construction value chain from planning, to product development, to product handling and trading up to actual building and operations of the building. We can thus relate to the industry from all relevant angles. This enables us to do what many other cannot do: We transfer technology innovations such as blockchain, platforms, and commerce models into relevant industry applications.
Stay up-to-date with the newest happenings in the world of digital construction by signing up for our monthly newsletter. Get news on our current featured start-up and the latest relevant updates delivered straight to your inbox.