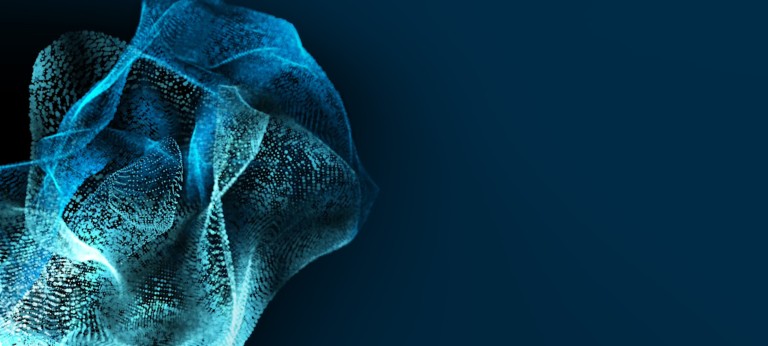 How to be successful with in-vehicle digital immersion
The autonomous vehicle of tomorrow brings passengers into the "metaverse" of digital worlds
Thomas Andrae, Felix Kuhn
The autonomous vehicle will be a key device that will let passengers immerse themselves in the "metaverse" of digital worlds. Here's what the industry needs to know.
Autonomous vehicles will create space and time for new in-vehicle activities
No matter where we observe humans in the course of their morning commute, we often witness the same scene: people transfixed by handheld screens, checking their inboxes, playing with media, and buying goods that could arrive on their doorstep within minutes.
With autonomous driving, mobility experience s will further immerse consumers in one of the largest digital realities imagined – a dynamic, immersive environment of light, sound, smell, and touch in the vehicle. Autonomous driving is a global trend that will only deepen the level of digital immersion – into a world that tech giants are calling the metaverse.
The possibilities of the metaverse together with autonomous vehicles will extend even further, beyond our current imagination.
In-vehicle digital immersion will enable seamless journeys between physical and digital worlds
Moving forward, consumer commutes will be dominated by digital immersion, not driving.
Imagine a future in which many of us will be fully enthralled by the daily existence of the metaverse. The boundaries between the physical and digital world will be increasingly blurred, if not gone.
A typical journey throughout the day may look as follows:
You begin your journey from your home to the city in your autonomous vehicle. On the way, you buy groceries at a virtual, immersive farmers' market where you smell the freshness of fruits and the breeze of Southern France. Afterwards, you attend an online work meeting with your avatar while being driven to your next physical meeting. After your time at the office, your autonomous vehicle picks you up to take you home. As you relax in your vehicle, you go window-shopping in high-street retail locations across the globe. Your autonomous vehicle picks up the groceries from a "dark supermarket" while you – via your avatar – deeply immerse yourself in your favorite game. You are in a world where your actions influence the outcome not only of games but also of movies, giving you a more individual and contextual experience. You end your day cooking with the ingredients you bought in the morning and enjoying the meal with your family. The possibilities of the metaverse together with autonomous vehicles are still beyond our current imagination.
Technologies needed for digital immersion must be adapted for in-vehicle experiences
Experiences of the kind described above will be enabled by a set of technologies that need to be well integrated into an autonomous vehicle.
The technologies needed to realize digital immersion in the vehicle are many and varied. High-bandwidth low-orbit satellites and in-vehicle phased array antennas are the backbone for delivering the high-speed connectivity needed for autonomous driving and content in the vehicle. In the cabin, immersive experiences are enabled by technologies such as 3D displays, directed sound bubbles, simulated scents, active suspension systems, and haptic holograms. In addition, intelligent suspension systems will prevent motion sickness for passengers. This constitutes a new playground for incumbent automotive players, startups, and tech companies alike.
Industry players need to take action to provide solutions for in-vehicle digital immersion
The future of digital immersion in autonomous vehicles, as described above, will have radical implications for the business models of the mobility industry.
Today, people purchase vehicles that best fit their budget and lifestyle. Going forward, this positioning will change as people increasingly revert to "rolling devices" that enhance their personal experience, efficiency, and convenience – driven by the entire metaverse experience. Players that do not offer solutions – both technology and content – for digital immersion may face irrelevance.
We believe that the different automotive players need to take actions:
OEMs: Define a strategy for how to market the passenger cabin, potentially with strategic partners
Suppliers: Build up competencies addressing the digital immersion technology stack to remain relevant as a component or system supplier
Tech companies: Design digital immersion offerings specifically for automotive passengers together with OEMs and suppliers – or build their own platforms
In our view, building and/or partnering on creating experiences that are centered around digital immersion is key to participating in not only in tomorrow's automotive industry, but the entire metaverse.
Sign up for our newsletter and get regular updates on Smart Mobility topics.