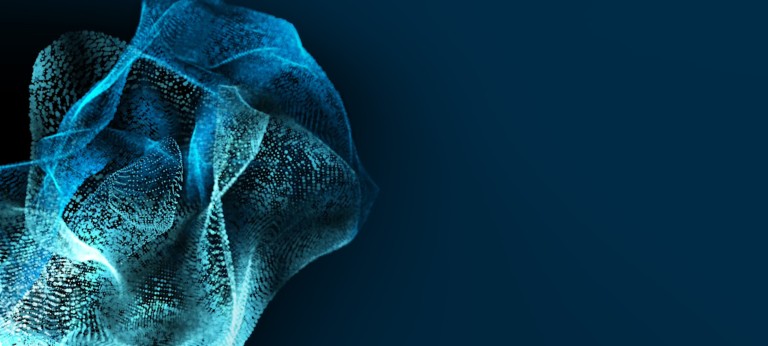 How urban air mobility will kickstart a new era of electric flight
The challenges and opportunities of electric propulsion in urban air mobility
Electric propulsion has the potential to transform aviation – but there are numerous challenges still to overcome. Could the fast-growing urban air mobility (UAM) sector be an important early proving ground? In this interview with Stefan Breunig, Head of Strategy at Rolls-Royce Electrical, and his colleague Gabriele Teofili, Head of UAM business area, we hear about the huge potential for the UAM market, electric versus hybrid-electric systems, the challenges of certification, and Rolls-Royce's first commercial partnership with UK start-up Vertical Aerospace.
We're entering a fascinating new era for mobility. How are changes on the ground creating new opportunities in the air?
Stefan Breunig, Head of Strategy, Rolls-Royce Electrical: The rapid evolution of electrification, digitalization and autonomous technologies are enabling new mobility concepts and new business models. On the ground, we're reaching a tipping point for electric vehicles and there is major progress being made with autonomous driving. Digital mobility concepts are also being adopted by users across the world. We believe these developments will continue in the sky. Future mobility systems will include autonomous electric vertical take-off and landing [eVTOL] vehicles. These will be zero-emission, low-noise vehicles that are cheaper and safer to operate than conventional helicopters.
How do you expect urban air mobility to develop over the next 20-30 years? What's your vision for the sector?
Stefan Breunig: We believe the market has huge potential and will develop rapidly in the second half of this decade. Once initial operations are proven to be technically and economically viable, city planners and infrastructure developers will integrate this new form of mobility into our transportation networks. This will then lead to more widespread adoption and further scaling: UAM will connect airports with city centers and enable efficient commuting between cities. Given the current pace the industry is developing at, we might not need to wait 20 to 30 years to see this.
What's your opinion on battery-electric vs. hybrid eVTOL – which propulsion concept will be the market winner?
Stefan Breunig: As we're already seeing with initial production models, the first generation of UAM vehicles will be all-electric as the technology is less complex. These will be used for shorter trips of up to 100 miles [160km]. Hybrid-electric propulsion systems will enable greater range and create new use cases for regional as well as urban air mobility.
Rolls-Royce is uniquely positioned to deliver both all-electric and hybrid-electric systems. We recently announced that we will develop aerospace-certified battery systems to power eVTOLs for urban air mobility as well as fixed-wing commuter aircraft with up to 19 seats. And we have already tested hybrid-electric system configurations based on our M250 helicopter engine.
There are other options, too. In the future, hybrid systems using gas turbines will be able to run on sustainable aviation fuel or hydrogen. And fuels cells will eventually have the potential to extend range with zero emissions. Ultimately, there will be different configurations depending on the specific vehicle and use case.
Do you think we'll see technology transfer from UAM into the broader civil aerospace sector?
Stefan Breunig: There is certainly potential. Advanced air mobility, including eVTOL and fixed-wing aircraft, is currently driving the electrification of aircraft propulsion. And knowledge transfer goes both ways: We're using our decades of experience to tackle the challenge of certification and to master the operation and maintenance of electric and hybrid-electric systems. The expertise we develop, as well as the technological building blocks, will be required for the next step with larger, fixed-wing aircraft. We expect small regional aircraft to be the next target for electrification.
The British start-up Vertical Aerospace is your lead customer in the UAM segment. How important is this deal for Rolls-Royce and what will you bring to the partnership?
Stefan Breunig: It's a key collaboration for Rolls-Royce Electrical as it marks our first commercial deal in the UAM market. We will have 150 engineers in various countries, including the UK, Germany, Hungary, Singapore and the US, working closely with the Vertical Aerospace team. At Rolls-Royce, we have extensive experience in the development and certification of high-criticality aerospace products and an established supply chain. So far, we've already powered 1,500 electric aircraft missions.
What does the timeline look like for this partnership? When are you planning to launch the first commercial routes?
Gabriele Teofili, Head of Urban Air Mobility, Rolls-Royce: The initial prototype, which is due to fly later in 2021, will not yet have the Rolls-Royce powertrain. We will ship the first system in 2022 for integration with Vertical's iron bird test rig. We are aiming for a certified system by 2024.
Can you provide more details on the key components of the Rolls-Royce electrical propulsion systems for Vertical Aerospace's VA-X4 eVTOL vehicle?
Gabriele Teofili: We're designing the system architecture of the whole electrical propulsion system. This includes our latest 100kW-class lift-and-push electrical propulsion units, the power distribution and the monitoring system that will support operations.
What is unique about an electrical propulsion system for eVTOL, or aviation in general?
Gabriele Teofili: You can use off-the-shelf components for early demonstrators and proof-of-concepts. But a certified eVTOL with useful range and payload capacity needs a highly reliable, lightweight propulsion system. It must be specifically optimized for eVTOL applications and designed for certification from the start.
What are the advantages of electric propulsion in terms of performance?
Gabriele Teofili: Electrically driven motors have instant control capability and a much shorter failure management reaction time compared to traditional propulsion systems. They are also more flexible as they can be integrated with the propeller or airframe structures. And they enable distributed electrical propulsion, which opens up new system configurations for lower noise, greater efficiency and improved safety. On the other hand, certifying these novel systems is a challenge.
Is there any need for "extra" certification of the electric propulsion system on a component level and then subsequent type certification on an eVTOL aircraft level?
Gabriele Teofili: The European Union Aviation Safety Agency [EASA] has just released certification criteria for the eVTOL [SC-VTOL-01] and electrical power system [E-19]. We now have a clear understanding of the certification demands and will work directly with EASA to demonstrate the necessary requirements. Our approach is to certify the subsystem in a way that we can sell them on to multiple platforms.
What are the main challenges for Rolls-Royce to deliver into this market and support UAM operations in the future?
Stefan Breunig: The UAM market has major potential: annual unit numbers could be higher than the current light helicopter market. There would be an initial ramp-up phase, of course, but the volume is more than we are used to in aerospace. It will require a flexible and scalable supply chain and manufacturing capability. What's more, UAM vehicles will require high availability to make the economic model work. We are already working on our service strategy.
Register now to receive regular insights into Aerospace & Defense topics.
Further articles from this series