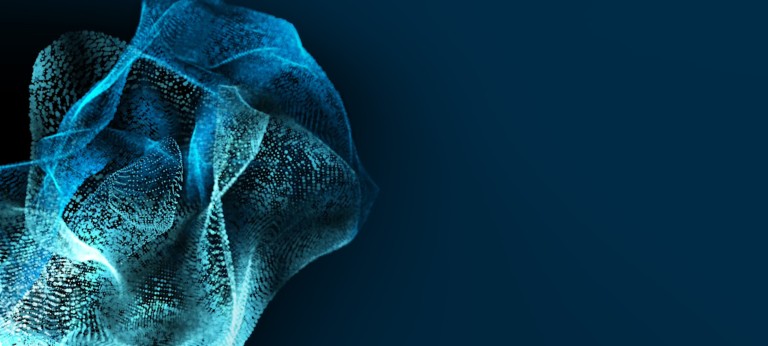 London-based start-up to jointly launch world's first vertiport in October
Forward-thinking lands Skyports in drone infrastructure niche
CONTACT US ABOUT ELECTRIC PROPULSION
Skyports is a London-based start-up on a mission to open the 3rd dimension – the sky – for regular transportation in cities. The company is seeking to establish a landing infrastructure network for passenger and cargo-carrying drones, and also has a goal to manage end-to-end cargo drone deliveries. With the drone ecosystem still very much in its infancy, Skyports has already established a number of relationships with key stakeholders and made significant progress. Notably, in October 2019, their first vertiport is due to be revealed at the Singapore ITS World Congress in partnership with German vehicle manufacturer Volocopter.
To learn more about Skyports' successes and challenges, we spoke to Duncan Walker, Skyports' Managing Director.
Roland Berger: To kick things off: what is Skyports' overall vision?
Duncan Walker: Urban air mobility (UAM) is a real thing - it's coming, it's going to be huge, and it's going to transform how goods and people move around. In an environment where populations are increasing, urbanising, and ground infrastructure is incredibly expensive, airspace is an underutilised resource which we can now capitalise upon.
There's two sides to how we work. The first is enabling utilisation of airspace by providing access. We identify an underserved part of the emerging drone ecosystem to be infrastructure, and we see ourselves as an enabler of UAM by providing that infrastructure for the market.
Secondly, we are a user of the airspace ourselves through the operating and delivery side of the business - our focus is on cargo deliveries. That's manifested from the perspective that lots of great technology has emerged, but there's no service market around it yet. There are many brilliant vehicle manufacturers, but they are finding problems to solve with the drones they've built, and not necessarily targeting the big real-life problems. One company might make a drone that carries 2kg, another 6kg, but because they're not made by the same company you've got people trying to pick off very specific parts of the network. Our vision there is that real-world problems are bigger and more complicated, and we want to try and solve those by creating an integrated solution using lots of different equipment manufacturers.
Roland Berger: Let's focus on infrastructure: can you paint a picture for our readers of what this entails?
Duncan Walker: One key part of UAM infrastructure is passenger or cargo vertiports. The aim for both is exactly the same – to find well-located landing spots, enabling people or goods to move around by air. Our service includes all the ground-based operations for urban aviation, from building the physical vertiport to recharging/battery swapping, cleaning and basic vehicle maintenance. We are agnostic to the vehicle providers and will offer a level of service to suit everyone.
Modularity is a key part of the design process we're going through at the moment, because we want to deploy these at scale and at a reasonable price point. Realistically, different rooftops have different constraints and different sizes, but we're modularising in two senses: firstly, flexibility with respect to vertiport demand as it increases over time, so that we can expand capacity as required, and secondly, in the economies of scale gained by being able to leverage the same design multiple times.
Our current vertiports are for VTOLs (vertical take-off and landing aircraft) only. I'd be delighted if VSTOLs (very short take-off and landing aircraft) work, because it's just another node/part of the network, and maybe over time we will look at them. Our thesis is that the dense, urban environments have highest value, with the most people and goods to be moved, but over time the VSTOL/regional network will also build out. We're not part of that yet, but if it takes off then we will be happy to work on that as well.
Roland Berger: Where are you positioning yourselves in the growing ecosystem and who are you working with?
Duncan Walker: We have a grand ambition to be the standard for vertiports around the world, to create a badge of honour that says, 'This is a Skyports vertiport' which is recognised by operators and vehicle manufacturers. Part of that involves standardisation of operations. Manufacturing an eVTOL and taking it to market is a tough job, and us adding restrictions now to vehicle manufactures would compound that complexity. But standardisation could benefit both parties – it can lower landing fees and make the whole ecosystem cheaper. To the extent that we can drive some of that we will, butwe are realistic that we've got to make it easy and practical.
Our current route to market involves partnering with vehicle manufacturers. There's a couple of elements to this. It allows us to define our service levels with them and allows them to define the end to end customer journey a bit more. Moreover, it gives us a much more compelling conversation with regulators and authorities in cities when you go with the ability to solve the whole urban aviation problem as a team.
We have found that this partnership really works on our trips to Singapore for example, where we have a joint venture with Volocopter. This is currently our most advanced partnership, and it has allowed us to go to various Singaporean authorities with the message that we can deliver an end to end urban aviation solution and along with that bring a lot of investment and recruitment. The response we've got to that has been very compelling.
In fact, with Volocopter we are physically building the world's first vertiport, which will be in Singapore this year. This is a prototype that has got all the elements and is specifically designed to then be deconstructed so we can take it in the back of a truck to other locations as part of a global showcase.
We make it our job to build relationships with as many of the best manufacturers as we can. Joby Aviation, Vertical aerospace, Ehang, Embraer, Ascendance, Lilium etc. These will all be our customers in the future as will the likes of Uber and other platform operators.
Frankly, vehicles are sexier and more interesting to everybody than infrastructure. Partnering with vehicle manufacturers thus makes our proposition much more interesting to the public and governments. To say we do infrastructure is fine, but to put Volocopter in the showcase and say we can do the package – people are really getting it.
Roland Berger: In terms of the broader ecosystem there are still many pieces of the puzzle to be solved, from network management to security. What are your thoughts around this?
Duncan Walker: One of the things we do with vehicle manufacturers is work at the table and actually define who does what in the entire ecosystem – while that sounds like a very basic thing, it's pretty undefined. Part of our vertiport project with big manufacturers is working through exactly what the expectations are around security; it's a balance between a slick and efficient customer journey and a robust system. New technology can help with that.
We try to get as much off the shelf from existing aviation as we possibly can. What we put in our first port might not be what we put in the fifth. If you try and solve everything all in one go you'll never get to market. You've got to accept that safety is first, and after that the key for us in terms of approach is longevity - we recognise that we're in it for the long-haul. It's a challenge, and we can't invent everything from scratch. Where I think there's going to be real complexity is autonomous flight – pilots cause a lot of problems in terms of a business case, but they also solve quite a lot: having a rational, decision-making human in the aircraft makes a big difference. Helicopters have a pilot and they work, and there's protocol around that, so we'll start there and iterate once computers are talking to other computers in the sky about route management. Are we trying to solve that problem now? No, but we'll work on it.
Contact our experts
How will the industry evolve due to electric propulsion? How will electric propulsion impact your company?
We invite you to contact us at EP@rolandberger.com , or connect with Robert Thomson or Nikhil Sachdeva via LinkedIn to discuss your thoughts.
Interested in finding out more about exciting developments in the field of electric propulsion? Register here to receive the latest updates delivered straight to your inbox.