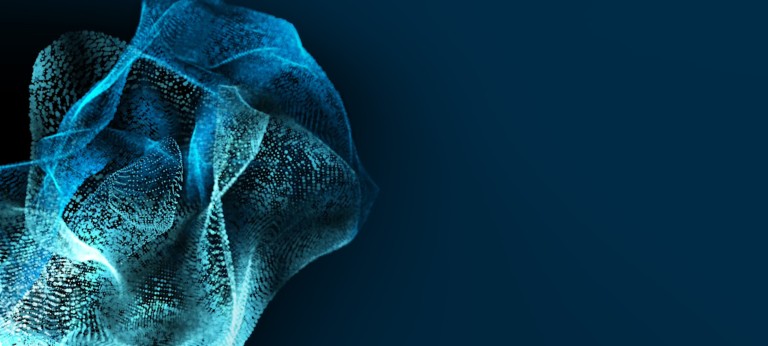 Production transformation: Future-proofing the automotive sector
Key insights from this year's competition for the Production Transformation Award
Difficult times for the automotive industry: The challenge of developing conventional and alternative drivetrains in parallel and manufacturing both technologies on a flexible basis is putting OEMs and suppliers alike under pressure – operationally and financially. Digitalization and customers' growing expectations on matters of sustainability are also demanding a radical rethink. If today's incumbents want to continue setting the tone in the future, they will have to radically transform their production operations.
Megatrends like new Mobility, Autonomous driving, Digitalization and Electrification – MADE trends for short – are shaping the automotive industry . But shifts in the technology mix, individualization and growing numbers of product variants are also having a massive impact on OEMs' and suppliers' production structures and processes.
Despite the fact that the production of vehicles and the required parts and components is less and less a differentiating factor in itself, automakers and suppliers must constantly challenge the competitiveness of their production. Classic operational targets in production such as high efficiency, first-class quality and secure ramp-ups remain relevant. Yet new dimensions are gaining importance. Against this backdrop, Roland Berger launched the Production Transformation Award in 2018 together with trade journal AUTOMOBIL PRODUKTION. The annual prize is awarded to companies in the automotive sector who are taking bold and decisive steps to make their production operations fit for the future.
Six dimensions of successful transformation
As our experience from supporting clients through transformation processes shows, there are six dimensions along which production must be aligned to new demands: production elasticity, economic sustainability, environmental sustainability, cooperation models, digitalization and securing expertise. These six dimensions are the key to the successful future of production in the automotive industry. Below we present the individual dimensions as well as selected programs being pursued by candidates for the Production Transformation Award.
Production elasticity
Global market volatility and uncertainties about future volumes for electric vehicles and ICEs call for production networks that offer flexibility both globally and across different model series. Automakers and suppliers need to transform their factories and their entire production network, making them as agile as possible, to be in a position to react faster to market and volume related changes and specific customer needs.
Through agile transformation, some OEMs are already pursuing the gradual implementation of programs to facilitate the transformation of their production facilities from ICEs to electric vehicles by enabling their plants to handle flexible volumes. Efficiently controlling production and assembly volumes and deploying employees between the different drivetrain technologies ("mixed plants") to match demand will become increasingly important in the future. This agile transformation is not only essential for mixed plants; it also gives factories transitioning from building conventional vehicles only to building electric vehicles only the flexibility they need to pursue the transformation.
This is supported by intelligent automation of production operations, especially in activities that require a high degree of force (e.g. door and tailgate assembly) or concentration over a longer period of time (e.g. fixing paint flaws). So, it's important to examine any automation technologies on a case-by-case basis to see what efficiency gains and cost advantages they will entail so as to avoid bringing in blanket automation measures that could turn out to be inefficient.
Some companies have already made progress in their technical production layout but are unable to exploit it to the full because today's working models do not support this level of flexibility. Having systematic transparency over the skill levels present in-house and then increasing worker skill levels as well as deploying employees across different production sites can significantly increase a company's production flexibility alongside the use of temporary workers. Not only will this help balance and bridge peaks in workload, it will also foster the job satisfaction of this employee group by allowing them to work in different areas. A site visit to one of the candidates for the award enabled us to see for ourselves the benefits of this idea.
Economic sustainability
Economic sustainability entails producing vehicles or components cost efficiently and competitively. New technologies to stabilize production processes have proved very popular so far – often regardless of their cost effectiveness.
Combining tech with AI, however, gives rise to a number of intelligent solutions that are already on the market now, which make a significant contribution to cost reductions. For example, automated scanning of parts and components in combination with AI can quickly detect and classify defects and automatically eliminate surface imperfections. Errors can be recorded and evaluated in full. With repetitive inspections, remedial measures can be implemented faster and more permanently. This considerably reduces the amount of rework required. Particularly in the "painted body" process chain within vehicle production, this significantly increases the level of effectiveness and efficiency in the inspection and rework of painted surfaces.
Since resources are limited, the various innovations are increasingly competing for the budgets available. It is important to identify the most promising concepts at an early stage and allocate investment funds accordingly. Many companies show great ingenuity when it comes to getting decision makers involved in the early phase. Competitive pitches for considering innovations and the associated investments are now widespread. In addition to a compelling innovation idea and a smart implementation plan, a positive business case is mandatory. Plus, doing it this way makes things immediately comparable and facilitates direct interaction with the concept owners.
Environmental sustainability
Environmental sustainability has long been a key competitive factor. Ways of achieving it are manifold and often depend on local conditions.
Operating a zero impact factory demands investments and initiatives across all production facilities. Companies need to reduce their energy and water input and their CO2 and waste output levels. Besides making large-scale use of renewable power from solar, wind, hydroelectric and geothermal sources, smaller in-house initiatives such as bike sharing on company grounds are also helpful in a bid to reduce environmental pollution.
In internal logistics, the use of electric mobility solutions to move goods around helps avoid significant CO2 emissions. Some companies have already successfully addressed this issue. Sustainable solutions in inbound and outbound logistics also have a role to play here. It's becoming more and more popular in the industry to bundle supplier volumes and replace trucks with rail transportation. However, it is very important to take production stability into account, as it may no longer be possible to manage any short-term production changes directly.
Global sourcing has been a big trend in recent years. Most companies' supply chains have become increasingly complex as a result. As logistics costs rise, the option of relocating supplier volumes closer to the OEM's production site starts to look more plausible. Not only does this reduce transportation costs, it also takes some of the complexity out of the logistics chain and protects the environment. Local sourcing is thus experiencing a renaissance.
Many of the companies we visited make their environmental efforts visible in order to underline their commitment to the region and society at large. They also involve their employees more strongly, for example by having a different environmental motto each year. Their aim in doing so is to raise employees' awareness of environmentally friendly measures at work and to get them to connect with the actions on a personal level.
Cooperation models
In the future, companies will no longer be able to perform many tasks along the value chain on their own. Cooperation with other companies and institutions will be essential.
The supply chain is of particular importance in the automotive industry. One of the candidates for the Production Transformation Award, for example, set themselves the goal of optimizing process stability in a joint effort with their suppliers and logistics providers. They take real-time tracking, analytics and logistics data such as delivery times, risks etc., and put it all together in a Supply Chain Control Tower, which then illustrates the data on a dashboard. The information is not only available to the OEM, but also to the suppliers and logistics providers so that they can manage and control their own processes. Everyone involved is thus closer to the process and can take more responsibility for the quality of the process they share.
Another important issue is mutual cooperation between companies on innovation topics. Large companies often have the necessary resources but lack the right idea. Smaller companies often lack the resources and the possibilities. Some of our applicants have addressed this mismatch by establishing networks with startups, universities and research institutes – and with other companies with similar interests. Such networks are a tried-and-tested means of translating innovations into specific applications faster, but they are also a way of building expertise, upskilling employees and sharing the necessary investment costs. Through direct cooperation with digital players, firms can get their prototypes validated quickly, for example, and get innovative technologies into use in production operations.
Digitalization
Digitalization supports all dimensions of production transformation and thus contributes to the economic and environmental sustainability of production. The range of use cases for digitalization in production is extremely varied.
In logistics, the use of automated guided vehicles (AGV) is currently one of the main levers for improving efficiency. Connected infrastructure and connected vehicles are what make it possible.
At one of the companies we visited, the complete measurement of parts and components is carried out using a digital (multi-)measurement system with a robot scanner directly integrated into the production process. Such cutting-edge measuring systems are much faster, as they allow the data to be synchronized and analyzed in real time. They enable higher productivity and round-the-clock measurement and require fewer staff to operate them.
When product and process data can be made available in real time, considerable gains in efficiency and quality can result. Handheld devices or tablets can be used for quality inspection, for example, where the product recorded by the integrated camera is compared against product data from the production planning stage. Besides bringing efficiency gains, this also facilitates qualified data acquisition and evaluation for the purposes of trend analysis.
The existence of AR and VR goggles alongside modern virtual environments such as the Cave Automatic Virtual Environment (CAVE) mean that new ways of interacting are now taken for granted. It's possible to virtually examine complex assembly processes and, in so doing, optimize the ergonomics and timing involved, and it's easy to visualize products, provide training and look at tweaking workstation layouts. In this way, companies can reduce costs, boost employee satisfaction and digitally secure operational processes.
Securing expertise
For many companies, one of the greatest challenges is to ensure that they have the skills they need within the organization. Offering employees targeted training is one thing, but people also need to be inspired to engage with new topics and developments.
Many companies have already broken new and promising ground in this area. As a basis for securing production expertise, some firms have conducted a full survey of training requirements (on-the-job, near-the-job). This has then given them the basis to develop and design future competency profiles and jobs that are fit for the future. They have established cooperation with universities and system partners who can offer a wide variety of training modules through learning management systems. These online learning platforms enable employees to benefit from training and CPD during or outside of working hours via apps on their company or personal electronic devices.
Consistent implementation
Production transformation is no easy task. Since companies have to adjust to a significantly higher level of volume flexibility in production and adapt faster to new or constantly changing technologies, products, variants and production capacities, it is no longer sufficient to just optimize existing processes. Production operations in their entirety must be made fit for the future along the six dimensions outlined here.
This year again saw large numbers of automotive manufacturers and suppliers put themselves forward for the Production Transformation Award. Candidates were able to present their concepts live during site visits by the jury. All in all, the level of development presented by the candidates we visited was very promising and three very convincing finalists emerged from the process in the form of Volkswagen Emden, BMW Group and SEAT Martorell. All three focus on very different aspects in their approach, consistent with their respective strategy. SEAT Martorell was judged the ultimate winner for having managed to mobilize its workforce on a very broad basis and thus set real transformation in motion.
Our experts will be happy to provide you with further information on how to transform your company's production operations or more details of the Production Transformation Award upon request.