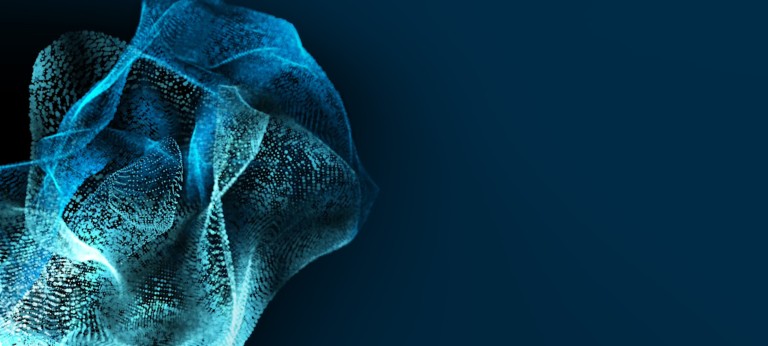 Ready for departure: How the travel retail sector can succeed in the post-Covid environment
Recommendations and case studies for airports and retailers
Like all aviation-related industries, the travel retail sector has been turned on its head by the Covid-19 pandemic. A change in the passenger mix at airports, as well as longer idle times due to Covid-related delays, are driving new trends and behaviors. Digital channels are becoming increasingly important, for example, and shoppers are buying more because shops are quieter. Travel retailers need to adapt to these changes, or risk being left behind. In this article we assess the transformation taking place in the sector and present a series of recommendations for airports and retailers on how they can not only adapt to the new challenges, but also thrive. We also offer two case studies outlining successful Roland Berger travel retail projects.
The Covid-19 pandemic has likely changed the air travel market for some time to come. Business travel has been decimated as workers switch to virtual mobility tools, one in five private travelers are choosing to fly domestically rather than internationally and passenger demand is set to remain well below pre-Covid forecasts for years to come, according to a recent Roland Berger study.
While airlines and airports have borne the brunt of the crisis, this reshuffled passenger mix has also had a profound impact on the travel retail sector. For example, fewer big-spending intercontinental passengers from Asia or Brazil mean fewer high-end sales, with retailers now having to adapt their offer to better suit the growing proportion of continental / domestic passengers, and especially low-cost passengers. On the other hand, less traffic and strong concerns over Covid-related delays at airports mean passengers are spending longer periods in airports, pushing up idle times available for shopping.
New trends = new behaviors
This shift has accelerated several trends in travel retail, some that existed pre-Covid and some a result of the pandemic. First, the digital effect has become more pronounced. Retailers' and brands' omnichannel strategies are increasingly influencing clients, and e-commerce is driving up pricing transparency. Second, new forms of competition, such as social media use and music and video streaming are vying for passengers' idle time. Third, the range of offers at some airports, which for years have been focused on either luxury or high-volume items, are becoming less attractive. Fourth, passengers now expect more than just traditional airport "shopping", with demand growing for experience-based events, especially virtual ones. Finally, opportunities are growing to capture and exploit passenger data.
These trends and the reshuffled passenger mix are driving changes in buyer behavior. With less traffic in airports, passengers are buying more because the quieter environment makes it more appealing to spend time in airport shops. Increased idle times also mean they stay longer. In addition, better price transparency means that passengers can more easily compare duty free offers against online or Main Street prices, and dismiss offers that are not the bargain they purport to be.
Recommendations: How can travel retailers adapt?
The upshot is that travel retail players need to adapt to survive. In short, airports, retailers and the entire ecosystem must embrace the new market dynamics. To do this, we believe they need to focus on two key areas: revamping their traditional offer and reinventing their business models. Below we give our recommendations.
Revamp the offer
Refocus on core passengers: Travel retailers know that some passengers spend more than others. Their traditional offer has always included a premium element (designer stores, upmarket boutiques and restaurants, etc.) to cater to them. But this low volume/high value market has been badly hit by travel restrictions placed on some of its biggest spenders, such as Asian or Brazilian passengers. As a result, airports need to refocus their offer on their core passengers. They must adapt their product assortment and merchandizing to target the growing share of low-cost passengers, who while traveling low cost, do not necessarily have lower purchasing power at the airport.
Renew formats: To stay fresh, travel retailers need to frequently reinvent their formats. These might include pop-up stores, shop-in-shops, live performances and games. Integrating modularity into the design of commercial spaces helps with this.
Modernize concepts: A purely transactional approach to travel retail is no longer enough. Players must develop concepts such as retail-as-a-media, where capturing data points on passengers is more valuable than making a sale. This involves showcasing, for example, electronics, with customers able to try out new products provided they register first.
Offer experiences: Memorable events can improve brand awareness, customer relations and sales. With their captive audiences, airports provide a perfect platform for surprising, entertaining events, such as concerts, virtual reality experiences and selfie-worthy backdrops.
Leverage data and AI: Good use of data can help turbocharge a retailer. For example, ultra-personalization can help to cement client relationships and performance can be improved by closely monitoring datapoints and adapting to changes accordingly.
Reinvent business models
Leverage cooperation and value sharing: Collaboration between airlines, airports and travel retailers is essential to realize the potential of new business models. This could include developing loyalty cards for a retailer or airline, or a branded payment card for a retailer.
Case studies: Roland Berger success stories
Our expert teams have considerable knowledge of travel retail, and have supported airports, travel retailers, brands and airlines through a host of strategic and operational challenges. The following case studies highlight two recent success stories. Feel free to get in touch for more information.
Case study 1: Airport
Project: A well-known European airport had a bottleneck in travel retail sales growth. Roland Berger was tasked with identifying the root cause and finding a transformation solution.
Approach: A comprehensive internal diagnosis identified declining sales per passenger as the root cause. Key factors behind this included passengers perceiving the retail offer to be expensive, an indifferent quality of assortment, insufficient consumer traction and a below-average commercial footprint.
Benchmarking against best practices at the airport's leading competitors revealed it needed to step up to remain competitive. As such, we designed a commercial strategy with six key focus areas:
Case study 2: Duty-free retailer
Project: A leading Asian duty-free player wanted to win a concession in a major airport in Japan.
Approach: We conducted a thorough analysis of the retail RFP issued by the airport and compared it to the airport's specificities to determine the perfect requirements of its retail business. We identified three key needs, and proposed three corresponding KSFs: