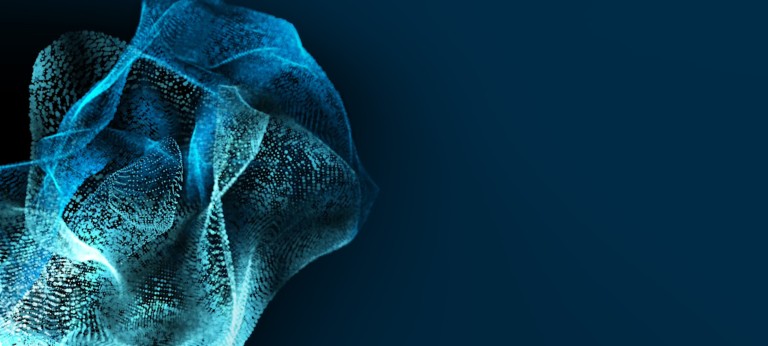 Scaling up for industrialization into a new era of aviation and transportation
Get an insight into the business model, core technological concepts and the vision of Vertical Aerospace
The aviation industry has been hit hard by geopolitical influences and environment protection regulations. Stephen Fitzpatrick, Founder and CEO of Vertical Aerospace, managed to bring together the best technologies from aviation, energy and automobile industries to create a solution for electrified air travel. Together with Michael Cervenka, President at Vertical Aerospace, and Eduardo Dominguez Puerta, CCO, he analyzes the biggest challenges, new technological concepts, and the vision of the company to electrify modern air travel in the following interview.
After successfully founding and running OVO Energy, what was your main motivation and reason for launching Vertical Aerospace?
Stephen Fitzpatrick: The idea for Vertical Aerospace grew out of a Formula 1 team that we acquired. The team saw where advances in battery technology, electric motors and lightweight materials were heading. We understood that it would probably not be possible to commercialize Formula 1 tech for street cars, but we did see the opportunity to build electric aircraft.
I was inspired to get into advanced air mobility (AAM) on a trip to São Paulo. While we sat in traffic, taking four hours to get from the airport to the racetrack, I saw helicopters everywhere. I had the vision of flying from rooftop to rooftop in 21st century urban settings, in a sustainable way.
What lessons from OVO Energy will contribute to the success of Vertical Aerospace?
Stephen Fitzpatrick: There are so many. Perhaps the biggest lesson we have learned touched on organization. When you are doing something for the first time, it is easier with a small highly focused team. You spend more time doing than talking.
It is also crucial to know what you want to achieve. Theoretically, you want to grow as fast as possible. But that only works up to a certain point before the principle of diminishing returns sets in. So you have to stay focused and maintain a healthy balance between solid entrepreneurial qualities and dynamic development.
In the aerospace sector, safety and quality are of critical importance. You need to do things quickly, but in the right way. That is vital. Once you can prove that your concept will not fail, you can work to get the certification needed.
Ultimately, the culture must be built not around reaching the goal as fast as possible, but around getting it right. That's why we have brought in enormous experience from the likes of, Boeing, Rolls-Royce who have built and certified numerous new and novel aircraft previously.
What is the vision of Vertical Aerospace in the advanced air mobility sector? And how does it differ from other AAM companies such as Joby, Lilium and Archer?
Stephen Fitzpatrick: We don't try to do everything ourselves. Instead, we have developed an ecosystem of leading partners. The most credible industry and technology players have chosen Vertical to electrify air travel, including Rolls-Royce, Honeywell, Solvay, GKN, Leonardo, and Microsoft. And with such a strong partnership model, we need significantly less capital than our competitors. We can leverage our partners' R&D capabilities, as well as de-risk operational execution. Two of the biggest challenges are certification and – at least for this decade – dealing with supply chain constraints. Again, though, our strong partnerships let us work with experienced industry leaders in various areas of specialization.
Vertical Aerospace adopts a risk-conscious approach to certification, built around in-depth technology and years of experience. As I said earlier, we have the knowledge to build the best aircraft. And we want to position the company in such a way that it can scale up efficiently despite existing supply chain constraints. The market potential is huge.
We also have a different go-to-market strategy. Our mission is to develop the leading electric aircraft and provide the best after-sales service. While we are working with our customers on operations, this is not a primary focus of the business. Instead, we concentrate on product definition and usage profiles: What do local markets want? How can we adapt our product accordingly? The joy of this approach is that it gives us a solid base for cash flow planning. We have already pre-sold three years' worth of production.
Why did you choose this business model?
Eduardo Dominguez Puerta: It is important to build a distinctive brand around a philosophy that is widely adopted in aviation markets. No single company can do everything, so this business model supports an asset-light positioning. We don't give away value, but we share the value chain by partnering with premium companies such as American Airlines and Virgin Atlantic, which gives us access to customers and an established booking system platform.
We have effectively created an ecosystem that includes the necessary infrastructure, air traffic management capabilities and route simulation expertise. Speed to market was another reason for choosing this business model: If we operated our own aircraft, that would weigh very heavily on our balance sheet.
Your latest aircraft is the VX4, a fully electric vertical take-off and landing (eVTOL) aircraft. Can you share some of the technological concepts and the rationale for this aircraft design?
Michael Cervenka: We started from the premise that, in most parts of the world until well into the next decade, both the public and regulators will require a pilot. And the economics required to capture a mass-market opportunity meant that we need to be able to carry four passengers. We took the view very early on that the VX4 had to be winged. It makes the vehicle more complex, but the wing offers some crucial advantages in terms of speed, range and the ability to carry passengers. There are lots of different possible configuration options for winged vehicles and we have gone through a rigorous approach, involving lots of iterations to land on what we think provides the best overall balance of trades. We have a high-mounted single main wing with the maximum possible wingspan to fit within most existing heliports. This maximises cruise efficiency and speed whilst enabling us to have amazing access and visibility for the pilot and passengers. Our eight lift propellers provide the largest disc area centred around this wing, optimize efficiency and noise in the hover. And we opted for vectored thrust, whereby the front four propellers tilt to provide lift in the hover and thrust in forward flight. This maximizes the overall performance of the vehicle as we don't have to carry independent lift and thrust propulsion systems.
Your ambition is to "create the most advanced eVTOL aircraft in the world". So far, you have been able to secure well over 1,300 conditional pre-orders and establish partnerships with airlines. What are your key success factors?
Eduardo Dominguez Puerta: First, the product is attractive because airlines see it as a useful addition to their existing services. Second, we have a world-class engineering team. We make our own rotors. The 200 w/kg batteries are subject to certain supply chain constraints, but we insist on internal control of the assembly and design of battery packs – in part to guarantee upgradability. And the after-service market will constitute a sizable segment in its own right, second only to the sale of the aircraft. Lastly, we are working with technologies that are already certifiable: propulsion systems from Rolls-Royce, for example, and avionics from Honeywell. This approach lets us enhance the pure-play OEM model.
You have chosen a major funding round that takes the special-purpose acquisition company (SPAC) route. What are the main benefits and drawbacks of this approach compared to a "traditional" venture capital funding round?
Eduardo Dominguez Puerta: A policy of private investment in public equity (PIPE) ensures that our core strategic partners are aligned with our success, both as investors in the business and in proving the application of their technologies in the VX4. The levels of transparency and accountability afforded by public markets are especially important for an entirely new business category, but also to gain public support for our plans to electrify aviation.
Certification is a crucial topic, and no fully electric VTOL aircraft has yet been certified. How do you manage the certification issues? And what can you do to reduce the risks?
Michael Cervenka: We are deliberately designing our aircraft to meet the most stringent global safety standards. We are pleased to have recently announced that EASA has agreed to concurrently validate the UK CAA certification of our VX4, meaning that the certification and validation processes will run simultaneously in both regulatory jurisdictions, and enable the VX4 to operate in both the UK and Europe from 2025. We then plan to undertake validation with other relevant foreign aviation authorities, which should be relatively straightforward. This is a well-established pathway.
As already mentioned, we have deliberately chosen to leverage proven technologies – for example battery cells that are already mass produced. Whilst the VX4 is inherently upgradable as technologies improve, this baseline is commercially viable and avoids risks.
Lastly, we have also hired a world-class team, predominantly from major aerospace companies. Collectively we bring huge experience in certifying complex aircraft and propulsion systems . We have also recently hired former EASA Certification Director Trevor Woods, as Director of Regulatory Affairs, to help lead our regulatory engagement as we progress further with our certification.
Most of the funding will also be used to ramp up production. Can you tell the readers anything about your industrialization plans?
Michael Cervenka: Funding will be channeled into our certification program, the assembly facility, and our efforts to build out the commercial platform. We expect low-rate production to commence in 2025, after which we will ramp up throughout the rest of the decade.
Vertical will own battery assembly and final aircraft assembly, and the majority of component and sub-system assembly will be undertaken in our supply chain. This minimizes the investment Vertical needs to make, particularly early on. To progress through certification and the first couple of years of lower-rate production, many of our suppliers can re-purpose their facilities to leverage spare capacity that has unfortunately been created due to the pandemic. This provides time to mature the advanced high-rate manufacturing technologies that our suppliers are already developing, and delays the higher levels of investment in facilities to fulfil the higher production volumes that we anticipate later this decade.
A decision has not yet been taken on where we will base our manufacturing and assembly facility. The UK may be the best option, but there are a lot of factors to consider – including government support.
Register now to receive regular insights into Aerospace & Defense topics.
Further articles from this series