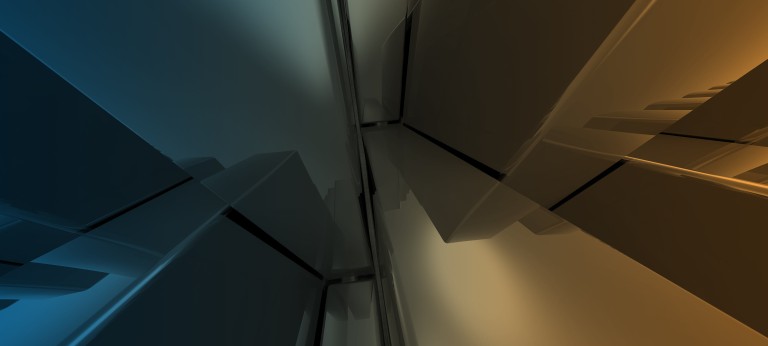 CONSTRUCTION STARTUP RADAR
Strengthening circular economy within the construction sector
Long-term availability of materials through implementation of a cloud material cadastre
Working with international companies to bring sustainable change to their operations, we speak to Marloes Fischer, who founded Circular Hub and manages the Swiss cloud platform Madaster. By leveraging technology in organizations, the aim is to implement circularity in organizations, which involves the reuse, sharing and remanufacturing of materials. With environmental issues becoming more pressing, the benefits of bringing the circular economy to the construction industry are more important than ever. Done right, businesses can profit while getting the most out of reusable materials. Marloes talks in-depth about her projects, the core philosophy of her organizations, and how she sees the construction industry over the next few years.
This interview is part of the series "Construction Startup Radar" .
Tell us about your project and your background
My name is Marloes Fischer. I'm the Managing Director of Madaster Switzerland and the founder of the Circular Hub. As a global program manager of lean transformations in logistics and insurance companies, I realised the need for a more radical approach through a circular economy that brings about sustainable change for people, planet and profit. This is what I envision to be the basis for a sustainable system going forward.
While bringing Madaster – a practical tool to value the finite material in the built environment – to the Swiss market, I also founded the Circular Hub, a knowledge and network platform for the circular economy in Switzerland. Both companies are complementary, and with my teams we are working to grow a community of entrepreneurs and organisations that are implementing ideas to yield concrete results.
What is your company's mission, and how do you differentiate yourself in a crowded startup market?
To put it simply, Madaster's mission is to make materials and products used in construction available forever by giving them an identity. When materials have an identity, they become a resource for reuse instead of ending up in landfill. Through our platform we enable stakeholders in the construction and real-estate sector to create transparency about their material assets. Together with an ecosystem of partners, we provide data management tools and insights that enable sustainable decisions and value creation, which drives business success and makes for a healthier planet. With an open data model and a not-for-profit governance structure, Madaster facilitates data accessibility, ensuring construction materials remain available for reuse.
Madaster offers a Software as a Service solution. Real estate owners and their suppliers pay an annual subscription fee to access the platform and create building dossiers and material passports. In addition, Madaster offers its customers a partnership program to engage in the network of stakeholders who understand the need for circularity in the built environment, and create new standards together through collaboration.
How did you come up with the idea for your company?
Born and raised in the Netherlands, I came to Switzerland in 2008 to work as a Lean Transformation Manager for international companies. A circular economy is also a transformation. I founded the Circular Hub, a service company building capabilities to implement circularity in organisations. For transformation, technological solutions are also necessary. Without technology, a circular economy is not possible. When I looked for the most obvious sector to start in, I saw the greatest potential in the construction industry. In terms of material flow, the construction sector has greater leverage for transformation than any other sector, as it generates more than 80 per cent of the waste in Switzerland. There is a lot of building activity going on there too and it is also sustainable, so documenting what is built on a platform like Madaster makes a lot of sense.
Who are your key clients?
We have a broad approach, working with clients at all different stages of the construction process. Whether it's construction companies, suppliers, merchant and wholesalers, real estate companies or facility management companies, we add some value to their operations and bolster the circular economy.
What has been your funding experience, and do you think it's more or less easy for construction startups to receive funding, compared to other industries?
Fundraising is a challenging reality for any company. However, if you have a good network and a product which delivers value, you can find investors to join you in your mission. In relation to profound changes like the one a circular economy brings, it takes time, and awareness needs to be created. A strategy needs to be developed that allows people to understand and experience the importance of what is being done. As the construction sector is quite conservative, introducing the necessary changes can be a long process, requiring perseverance and conviction.
The fact that we have an 'open source' model aiming for social relevance does make it difficult for typical venture capitalists to consider us. The idea of short-term growth and returns should be reconsidered; there needs to be more of a culture around investing for future projects that bring societal value, rather than simply lining the pockets of investors at any cost.
What will the construction industry look like in 2025?
By 2025, the first circular buildings will be in use and will act as lighthouse projects to facilitate an increase in long-term sustainable building activity. It should be the desire of every well-respected investor or city to have its own circular construction system in place.
Instead of buildings being constructed to last 80 to 100 years, the use of modular and demountable construction will increase to adapt to people's needs faster and with more flexibility.
The real estate industry changed because of Covid-19, and not just for the short-term. Migration from the countryside to the city is already slowing, and there is a greater awareness of housing quality, personal health and the importance of space.
Likewise, in office and commercial construction we will see a shift towards more flexible and modular construction to make use of temporary spaces. This is a huge potential for sustainable area development to facilitate the reuse of materials and enable buildings to become material banks.
How does digitalization improve productivity, increase safety, or offer entirely new building solutions in the construction industry?
A key driver for more circularity in the construction industry is digitialization. On the Madaster platform, builders and their service partners can register plans, BIM files, including all materials and products used in the building which create material passports. These digital twins provide insight into the products, elements and materials constructed in terms of their location, origin, quality, and their financial and circular value.
In the planning phase, greater efficiency in the process enables more sustainable materialization and saves time for exchange and alignment between all stakeholders in the value chain. During the construction, use and deconstruction phases, materials, their condition, and their location can be identified and tracked. Accordingly, lifetime extension activities like repair and reuse become common considerations for all involved. At the end of the first use, materials can be used a second time or sold via marketplaces. This reduces the carbon footprint. If one considers that almost 20% of new building costs are linked to materials, an interesting return on investment rates should be possible.
Which key trends do you see in this context of digitalization and reuse?
There is of course greater transparency, as well as the need for all actors working with sustainable materials to use common standards. Today, the targeted exchange of information with business partners and service providers at any time and from any location also brings competitive advantages. By linking and publishing digital material passports, "buildings as material depots" are created and made available for further use in the real or virtual world. A building object thus already has a "raw material value" during its lifetime. The materials flow back into the cycle via deconstruction and reuse.
Where do you see your company in five years?
We aim to create traction for the use of material passports for building stocks by 2025. If we succeed, real estate owners will have digital building material dossiers for all new constructions in their portfolio and start creating - where relevant - building dossiers for existing buildings that are being renovated or maintained. Of the materials which will come free, and made available for reuse, there will be more demand from developers to design concepts with reuse material. We are well set for the next decade, where cities will also be registered to allow for sustainable development. On an international level, we envision a roll-out of Madaster to many more countries globally, continuing to develop solutions supporting the Paris agreement and reducing the climate impact of our niche.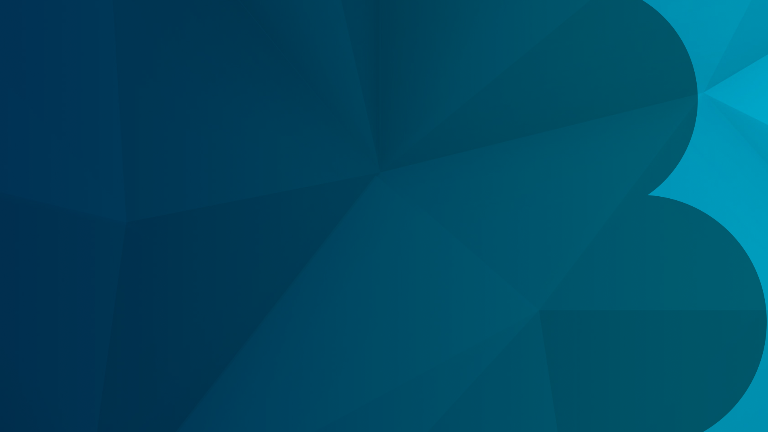 Waste is material without identity
What is your goal in the short-term?
Our goal in Switzerland is to include platform features for infrastructure, to enable material registration for urban area development and underground infrastructure. We are also working on a CO2-calculator, facilitating the reduction of the ecological footprint created beyond or before the use phase, i.e. from the material production phase or the deconstruction phase. Additionally, we are enriching our Swiss platform with local data sources for more added value.
Which partners will help you achieve your goals?
To create the necessary dynamic for change, we need more real estate owners with an ambition to create a sustainable and circular building stock, as well as more business partners along the value chain who serve property owners. These parties should not be afraid to start with small steps, such as the registration of a material passport for a new building, or starting to add material value at the time of tendering/ competition.
Which investments are necessary for your clients to get started working with your solution?
Once clients decide to work with Madaster, they need to take time to train their staff and business partners to profit from the added value. Madaster provides business model workshops, platform trainings and – together with Circular Hub - trainings on methods and strategies to get from their circular economy business models to the realization stage.
Has COVID-19 had an impact on your operations, and how have you responded?
The pandemic has slowed down the whole economy, leading to a glut in decision-making and a certain reluctance to act. Thanks to our fully digital operations, business is back to normal for us in the meantime.
One final question – what is your favorite story to tell about startup life in the construction industry?
Founding and growing my own company based on a socially relevant topic is the most satisfying and intense experience in my life. It feels like I have done three MBA's over the last four years, through experiencing directly what we are trying to accomplish. Doing what I believe in gives me motivation, and it was absolutely the best decision I ever took.
Infobox
Name: Marloes Fischer
Company: Madaster Switzerland
Website: madaster.ch
Founding year: 2018
Number of employees: 3
Headquarter: Zürich
Stay up-to-date with the newest happenings in the world of digital construction by signing up for our regular newsletter. Get news on our current featured startup and the latest relevant updates delivered straight to your inbox.