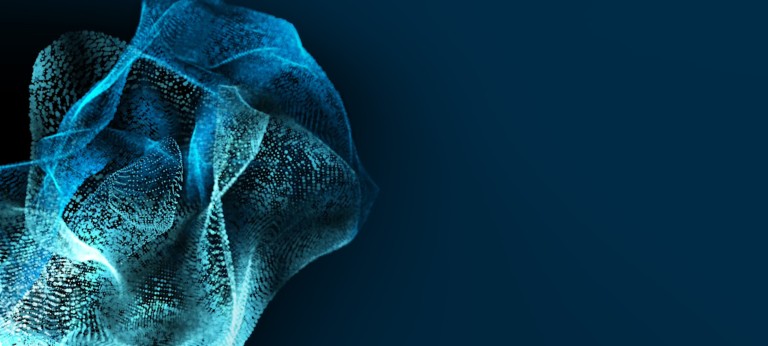 Sustainability in the luxury industry
Interview with Federica Carlotto
Our study ' The Sustainability Game: How new rules are reshuffling consumer goods markets' makes it amply clear that if companies are to secure future sales and growth – and thereby remain in the game - they will have to place sustainability and its implications firmly at the heart of their strategy. This also applies to the luxury industry. We have talked to Dr. Federica Carlotto, who has investigating conscious business practices in luxury before sustainability became a buzzword. Here's what industry decision-makers need to know about the future of sustainable luxury.
Equity, sustainability, and governance considerations are becoming increasingly critical for brands in general. What specific challenges are luxury brands facing in this area, and how can they be overcome?
Dr. Federica Carlotto: Luxury brands are still dealing with a globalized pipeline of production. Some of them, like Louis Vuitton and Prada, have been trying to relocalize their production, thus adopting a strategy of vertical integration. But with different legal frameworks in different countries, many of them struggle to decide which policies to implement, and where those efforts are going to have the biggest impact, both in terms of their own footprint and how much they can influence their suppliers. So, I think this is definitely a challenge that needs addressing. Furthermore, I find there is still too much product being produced and unused, which points to the necessity for luxury brands to better monitor their stockrooms across their digital and physical channels. I think transparency in the way we work with stakeholders (not just consumers) is another important topic, including fiscal tax transparency within both society and the luxury industry. This is a topic that's not pressing now, but I wonder if we should start discussions around that as well.
With fashion being the second highest polluter of global emissions, there's an urgent need for the industry to decarbonize both upstream and downstream activities. What decarbonization challenges is the luxury industry facing?
With regards to upstream activities, luxury companies need to map the fabric production and networks of clothing manufacturers, aligning it to the relevant sustainability benchmarks , as well as engage in a constant R&D activity to implement innovative processes and materials across their pipeline. When we talk about downstream, for the luxury industry packaging is really critical to reflect the luxurious and expensive appearance of the products. And when buying products online from a third-party e-tailer, consumers receive double packaging from both the brand and the retailer. How can we optimise packaging without affecting the luxurious-ness of the product? That is one of the most critical current questions for luxury brands.
Some luxury brands hesitate to embrace circular economy practices, fearing a dilution of their brand's heritage. Could you elaborate on how circularity could actually enhance brand value in the luxury sector?
For luxury brands, there is hesitation also because they need to develop a specific circular infrastructure that seamlessly connecting mending services and consigning/reselling platforms for pre-owned items or set a collaboration with external providers. This represents, however, another important touchpoint for the luxury brand to connect and engage with customers. Brands can gather better intelligence on their clientele's consumption habits and fine tune their production and sales strategies accordingly. And then, of course, it's a matter of reputation. With society linking luxury business to sustainable practices, we expect companies to be aware of the issue and take steps towards solving it. For a long time, luxury has been associated with purely hedonistic consumption practices, where customers would engage in the constant purchase of the latest, greatest, and newest item. So there is an intrinsic tension between the traditional and most recent connotations of luxury, but I think we have already got past it. Companies that fully embrace this change are going to leverage their competitive advantage over the late comers.
Are there examples of luxury brands that have successfully integrated circular practices into their business models? What lessons can be drawn from these cases?
Italian-based clothier Brunello Cucinelli (who donates 20% of profits to charity and pays its workers 20% more than the industry average) is one significant example. So is French powerhouse Hermès. Both are brands that are really rooted in craftsmanship, hence in optimizing their material but also in taking care of what is left. So for them, mending, re-using, upcycling are already part of their DNA. As a matter of fact, they have been promoting circularity before it became a buzzword. Other brands use advanced technology to organize, gather and redistribute leftover materials across different production streams, and donate what they cannot use to charity, fashion schools or art projects.
Collaboration often accelerates progress. How can luxury brands partner with other industries, governments, or activists to extend sustainability? Can you share any successful collaboration stories?
Some partner with ocean conservatories for the creation of sustainable capsule collections, such as Dior and NGO's Parley for the Oceans. Another interesting case is that of Burberry collaborating with Oxfam and PUR Project on a five-year programme to establish the kashmir industry in Afghanistan, the third largest producer in the world. Burberry used national radio to educate herders on sustainable practices, they empowered vets in their work, and liaised with local governments to build a productive infrastructure and negotiate better prices. By engaging with multiple stakeholders on both a micro- and macro- level, they turned a network of historically small and isolated herders into a national community of producers.
How do you view current consumer perception of sustainability within the luxury segment? What steps should brands take to build trust in their sustainability claims?
Consumers can get very cynical towards any corporate CSR or ESG statement, and think: "Well, it's just marketing." For the reasons mentioned before, luxury brands often find themselves facing that skepticism. In order to preserve their glamourous narrative, some brands tend issue general statements such as "We implement circularity or sustainability within our practices", without citing specifics. Others, like Saint Laurent or Chanel, share on their website a thorough account of their sustainability policies or practices, linking them to the relevant regulatory framework they are following. They don't think that by going into detail about sustainability they lose on their luxury allure, rather the opposite.
How might the luxury industry position itself at the forefront of sustainability?
Sometimes you have to make decisions that might not be convenient for you. I'm thinking about Burberry making sure that Afghan herders get a fair wage for their product. Making decisions that are not good for the immediate balance sheet are what leading sustainability companies do. They see this as a long-term advantage, not a short-term gain. I think the next question for luxury companies at the forefront of sustainability will be: How do we redefine growth? Are our current business value models, and the same application of capitalism, still relevant? What does it really mean to be a successful business today? The answers to those questions will lead us to the future.