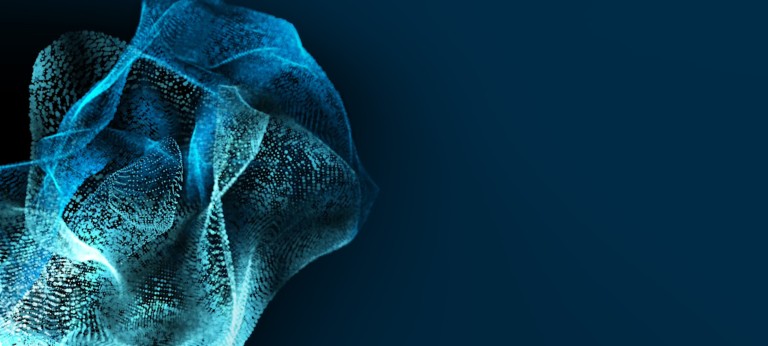 The era of digital transformation in trucking - Insights from the Middle East
Revolutionizing the Trucking industry: Embracing digitalization and data-driven strategies for success
Digitalization is no longer just a buzzword; it has emerged as the driving force behind the transformation of business models in every industry. The pervasive influence of digital technologies has laid the foundation for a thriving digital economy, supported by robust IT infrastructure and systems. Now, industries are experiencing a seismic shift as they harness the power of digital use cases to reimagine their operations and drive sustainable growth.
One industry that has been at the forefront of this digital revolution is the trucking industry, an essential component of the global logistics network. Traditionally burdened by challenges such as escalating fuel costs, a shortage of drivers, and intensifying competition, the trucking sector has recognized the need to adapt and embrace digitalization to overcome these obstacles and unlock new possibilities. By leveraging power of technology, the industry is enhancing operational efficiency, improving customer service, and establishing competitive advantages.
Although the trucking industry is highly fragmented and traditionally conservative in certain regions such as the Middle East, many leading global players and digital disruptors have been actively adopting digital solutions to stay competitive. These solutions include mobile apps, interactive website portals, telematics, and IoT devices for seamless online customer journeys, real-time tracking, route optimization, and fleet management.
Amid this digitalization wave, data is the driving force behind the industry's transformation while IT serves as the backbone. At Roland Berger, our team combines traditional top-down and value-driven approaches – thus developing a comprehensive data strategy while creating immediate value - to bring data use cases to life. We work closely with our Middle East clients to implement the following cases essential today in the trucking industry and already operational within most medium and large European fleets:
Online booking and cargo management
Shipment tracking and tracing
Route optimization
Driver safety monitoring
Predictive maintenance
These solutions are mostly readily available on the market from third party providers specialized in logistics, such as transportation management, safety, and fleet management. They are perfectly suited to small and medium companies and can be tailored to the specific need of the company's fleet.
By implementing these use cases, we estimate that trucking companies in the Middle East can expect achieving significant results:
~15% improvement of on-time delivery; up to 90% decrease of brokered loads; 10-30% reduction of fleet size
Around 50% decrease in preventable rear-end collisions after equipping trucks with automatic emergency braking systems
Possible 70-80% reduction in catastrophic engine failures and 15-30% reduction of roadside failures by connecting predictive maintenance software to telematics devices
To manifest the aforementioned use cases, it is imperative to lay the groundwork and take necessary precautions to unlock the boundless potential of data.
First, the potential of these use cases is determined by the extent to which companies can understand and utilize the data they collect. Data collection and using technologies such as telematics systems, GPS tracking and sensors mark the starting point of this journey. Accurate and comprehensive data on vehicle performance, driver behavior and supply chain operations are essential. Effective data analytics and robust data governance also play a crucial role in ensuring the integrity, security, and usability of this data, allowing companies to derive actionable insights and drive strategic decision-making.
Additionally, although sometimes taken for granted, the underlying IT infrastructure plays an indispensable role for the success of digitalization. Ranging from network solutions, ERP systems, telematics hardware, Transportation Management Systems (TMS), or fleet management systems, IT must be enabled to provide sufficient resources and ensure high-quality management practices are applied to operate in harmony and enhance overall performance. Clear requirements towards infrastructure, services, and applications must be captured and budgeted so that IT can provide what's essential for a data-driven organization. By embracing these additional tasks, the IT department becomes a vital force in managing costs and promoting transparency within the company.
However, the advantages of a modern, digital, and data-driven trucking company come with their own set of challenges. Logistics often form part of a country's critical infrastructure. Consequently, when transitioning into the digital domain, information security becomes more crucial than ever. Companies should adopt a holistic approach to build a resilient organization against cybersecurity threats. Therefore, they must invest in robust cybersecurity measures, access controls, and data encryption to protect sensitive data adequately, but also in effective governance, risk assessments, and cybersecurity awareness programs to proactively prevent security breaches.
In a traditionally conventional industry, cultivating a digital mindset within the organization can be a transformative force. Trucking companies that foster a holistic comprehension and application of data throughout their operations gain access to fresh perspectives that drive digital transformation. This necessitates the development of a culture steeped in innovation, continuous improvement, and data-driven decision-making—key attributes in an industry where efficiency and route optimization reign supreme. Investing in employee training fosters digital proficiency and analytical skills across the organization, empowering employees to leverage technology in various aspects of their daily tasks, including efficient route planning, load optimization, predictive maintenance, and fuel efficiency.
This article has been co-authored by Max Pueschner, Wesley Han and Mehdi Touarigt.