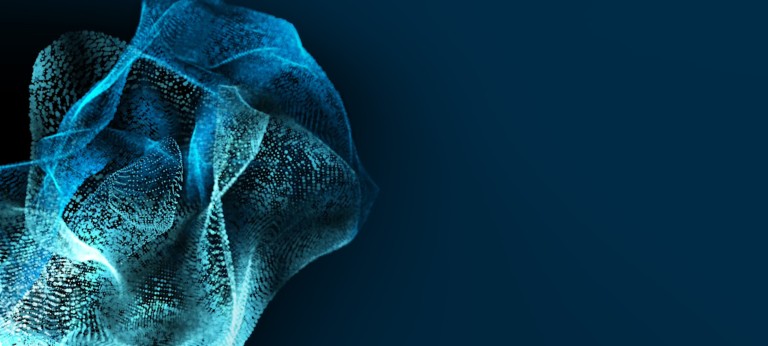 The smart office: An office built around people
Offices based on users' needs improve employee productivity – and their happiness
Covid-19 has upended much of our day-to-day life, forcing millions to work from home or radically change their work patterns. Even after the pandemic subsides, the current wave of digitization, automation and decentralized working will continue. Compounding these effects, Generation Z have now begun in earnest to enter the job market, bringing with them new expectations of the office environment. The office building, long a staple of modern business life, needs to be reimagined, rethought and redesigned. Enter the "smart office": An intelligently designed, user-centric work space that fosters employee productivity, happiness and flexibility.
The problem with traditional office spaces
The ongoing pandemic, trends such as digitization and the arrival of Generation Z on the labor market are forcing companies to rethink the traditional office space. Offices should be sustainable and adaptable, as we discuss in Parts 1 and 2 of our Smart Office series: Green offices are the future of today and The flexible office space . They should also contribute to the health and safety of their occupants and be resilient in times of crisis. But traditional office spaces have considerable barriers to productivity, often resulting in employee fatigue and discomfort, a lack of community, demotivation and distractedness from the core mission of the business. Even modern open-space environments face challenges, such as glaring lights, uncomfortable temperatures and the need to constantly search for free meeting rooms,. These factors push down productivity, resulting in unhappy employees – and ultimately damaging the company's bottom line.
From asset efficiency to productivity
Built around users' needs, offices can become a critical success factor in improving the capabilities of the teams that work in them. But this requires a change of mindset on the part of companies, putting the needs of office users at the heart of their planning. In the past, companies determined office efficiency by looking solely at the asset – the building itself. Now, they need to also consider what employees actually use these spaces for. After all, personnel represent by far the largest cost center for any office, costing the average company around USD 3,000 per m² a year. That alone should make employee productivity a top priority.
We identify four overarching dimensions of productivity that can guide companies as they reimagine their office space. The first is personal health and comfort: The right environmental conditions make a significant difference to users' comfort levels and their ability to focus throughout the day. Second, wellbeing and mental health: Offices need to cater to users' fluctuating energy levels over the course of the day. Third, offices should foster collaboration and community. And finally, they should enable staff to enjoy a sense of personal achievement and progress: Employees who experience limited distractions or annoyances during their workday feel a greater sense of accomplishment.
The smart office – connecting people, spaces and infrastructure
The smart office is a data-centric space that enables employees to stay comfortable, healthy, flexible and productive. It actively optimizes itself through the deployment of the latest technology: sensors, machine learning and process automation. The building's infrastructure and physical spaces serve as a toolkit to achieve employees' goals.
Smart offices often employ machine-learning algorithms to interpret the data gathered from users and sensors, presenting it in the form of comprehensive dashboards. For their part, employees have access to a special smart office application, which they can use to adjust ambient conditions in line with their personal preferences. Combined with state-of-the-art building technology, this allows them to feel comfortable and safe in their office space. The app can also be used for activities such as scheduling, keyless access, room bookings, reminding workers to take regular breaks, warning about fire alarm checks, checking in visitors and a wide range of other potentially time-consuming tasks. With these disruptions removed from the daily workflow, office workers can spend their time on productive, value-adding tasks – focused on their mission, and happier than ever to be back in the office.
All articles of this series