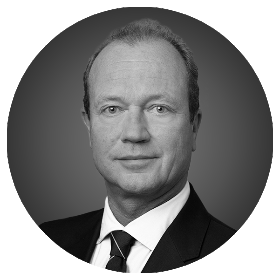 Tim Zimmermann
Senior Advisor
Munich Office, Central Europe
Dr. Tim Zimmerman is a Senior Advisor in Roland Berger's Munich office. His work focuses across industries on organizational and leadership issues, such as business and process modeling for global and medium-sized organizations. As an expert on change management and continuous improvement programs, he has completed numerous large-scale performance and transformation projects around the world. He is Head of Roland Berger's Organization & Leadership practice and drives the firm's global Leadership & Transformation initiative.
Tim's functional expertise covers all aspects of organization, process redesign and human resources management. He has broad experience in developing and implementing management tools, processes and systems, especially in reorganization situations such as corporate performance programs or post-merger integrations. Tim's specialties include modeling, benchmarking and shaping corporate management functions as part of corporate overheads. Tim has been researching and publishing articles on corporate headquarters innovations for 24 years. Prior to joining Roland Berger in 1991, he worked for Hewlett-Packard and Commerzbank. Tim received his MBA and doctorate in Business Administration from the University of St. Gallen in Switzerland. "Character creates impact. "

Tim Zimmermann
Senior Advisor
Munich Office, Central Europe
Contact
Get in touch now.