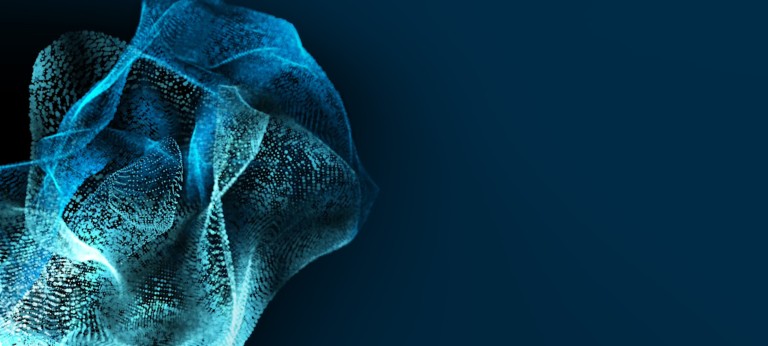 An agenda for Europe's digital future
Internet Economy Report 2020
The digital economy has become much more than an important part of our everyday lives. It is also a key driver of innovation and growth. But where does Europe's digital economy stand in international comparison? And what has to change to make Europe more able to compete in the digital arena? The Internet Economy Report 2020, which we published jointly with the Internet Economy Foundation (IE.F) and Warburg Pincus, presents the most important facts, figures and data on the European Internet economy and offers specific recommendations for policymakers.
The study, available as an online publication, highlights the fact that over the last decade, Europe's digital sector has seen its gross value added rise by 60%, significantly more than the economy as a whole, which grew by just 24% in the same period. However, a comparison with the United States reveals that Europe still has some catching up to do, because the US digital sector has not only grown faster than its European counterpart but has also seen its productivity increase at a faster pace.
Europe has potential for innovation
Innovative technologies, products and business models are crucial elements of a competitive digital economy. No other region embodies digital innovation more than Silicon Valley. Europe has nothing comparable, but that need not be a drawback. Indeed, Europe has a large number of tech clusters spread across the length and breadth of the continent. The 20 regions with the highest proportion of tech workers, for example, are located in 19 different countries.
Having a large share of people working in the tech sector does not in itself lead to the creation of digital products. But what it does do is create regional ecosystems that foster creativity and innovation. So it is no surprise that most startup clusters are located in the vicinity of renowned universities.
If the European startup scene is to benefit from the bright minds found in the tech hubs, it must be able to recruit and retain them as employees. The best way for young companies with little liquidity to do this is by giving employees shares in the company. That said, this is very hard to realize in many European countries because of the lack of a legal framework to facilitate it – as is the case in Spain, Germany and Belgium in particular.
Innovation calls for venture capital
Bright minds are no use to the startup scene if startups can't get the financing they need. Of course, they need to have the capital to found a company in the first place (seed and early stage funding). But sufficient capitalization is particularly important in the growth phase (series C, D and later), when young companies commence their go-to-market activities on a broader scale. But it is precisely here, in the later stages, that the average funding rounds in Europe are significantly smaller than they are in the United States.
To make matters worse, it is clear that while the average deal in the angel stage or the seed stage in Europe is now as big as it is in the US, the gap in later stage funding is narrowing only gradually. In 2019, a European startup in a later stage funding round will have received an average of 44% less growth capital than a startup in the United States.
The platform economy
Just a few years ago, banks and big commodities companies still accounted for many of the world's top ten most valuable enterprises. Today, seven of the ten most valuable companies are digital platforms – all of them from the United States and China. Not only do digital platforms boast a high market cap, they are also the creators and gatekeepers of extensive digital ecosystems. This gives them substantial market power that extends beyond the digital realm, penetrating upstream and downstream stages of the value chain (payment services, communications, mobility services).
This market power gives the dominant digital platforms a decisive competitive edge. Europe must therefore create a legal framework that can ensure fair competition in the digital world – such as by improving data portability, unbundling vertical services and ensuring platform neutrality and non-discriminatory access to digital infrastructures.
The most valuable companies in the world - changes from 2000 to 2020
The data for the interactive infographics were collected in September 2020.
Besides looking at innovation, venture capital and digital platforms, the Internet Economy Report 2020 also contains data and analyses on 5G mobile communications, cloud computing, international data streams, patents and future technologies. All information is updated regularly, and an updated version of the study is planned for publication in the fall of 2021.
You can access the complete study here .