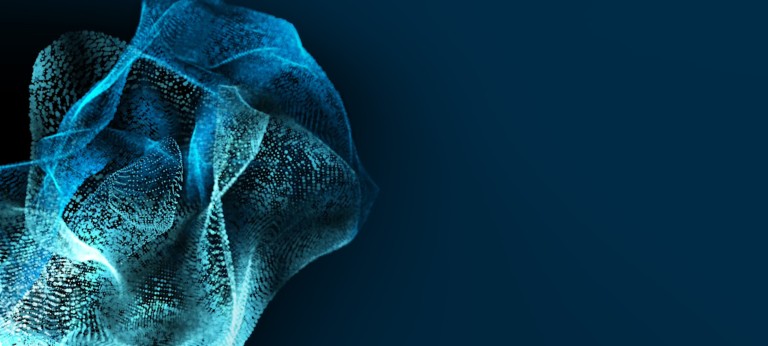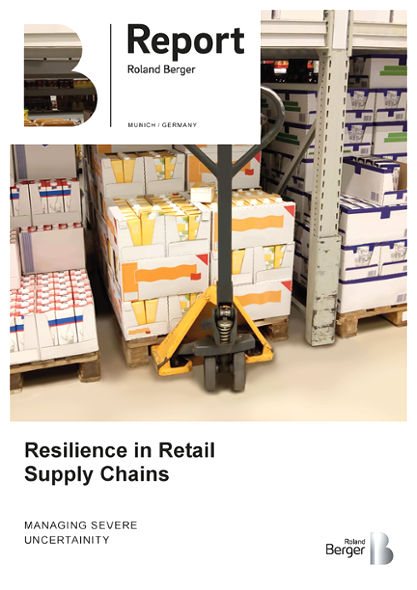 Building resilient retail supply chains: How to manage severe uncertainty
Challenging times for retail supply chains
Turbulent times often become a catalyst for substantial shifts, and today Retailers have to take a step up and prepare for both – mid-term potential Severe Uncertainty and the long-term future by securing resilience in their Supply Chains.
Our Managing Severe Uncertainty report sheds light on the challenges of modern Retail, investigates the historic action they have taken in pursuit of improved operational efficiency, and outlines five critical steps to building a Resilient Retail Supply Chain fit for the future. Finally, a supply chain resilience assessment framework is introduced to support Retailers in understanding the level of their maturity in this space and identify areas for further development.
Retailers are currently experiencing high pressure from macro-economic turbulences, declining consumer confidence, and shifting consumer preferences. Increasing purchasing costs and the rising cost of operations have made it even more challenging to maintain healthy margin levels while satisfying consumer needs. This level of uncertainty is truly severe, and it is highly problematic to evaluate potential future developments and assign probabilities to possible states of the world.
The current economic turbulence is a trigger and accelerator for the processes that started a while ago in Retail. With relatively low margins and years of optimisation initiatives throughout the value chain, Retailers in mature markets are searching for more ways to become even more efficient and at the same time resilient, including opportunities for getting to the next level of planning and execution capability.
Retail Supply Chains are balanced between key goals – they are optimised to be as efficient as possible for minimum cost given desired service levels. In times of Severe Uncertainty, one more element becomes crucial – resilience. Resilient Retail Supply Chains can a) anticipate the events in a better way and b) recover faster from disruptions that occur.
Getting into action mode: How to build resilient retail supply chains
While learnings and best practices from other industries can be applied in Retail to some extent, Retail Supply Chains generally require a highly tailored approach . First, organisations need to take care of the end consumer perspective and preferences to keep traffic and loyalty. In addition, Retailers need to consider various operational aspects, for example, perishable product handling guidelines or management of replenishment on a daily basis with big data, given the number of stores and SKUs and the number of transactions Retailers typically have.
For Retailers, building resilience in Supply Chain would mean:
Start with truly holistic scenario planning to reflect the different types of uncertainty that the business might be facing
Re-think strategic goals, find that thin balancing point between potentially contradictory goals, and adjust the balance according to the vision and outlook
Review the role of the Supply Chain and make sure all the data and capability are available and are used transversally throughout the whole organisation
Build capability to enable resilience, starting with strategic direction and communication to make sure all functions work together towards the same goal
Form land resilience on the ground via operational excellence and monitoring that the guidelines are followed
To help Retailers tackle Severe Uncertainty, Roland Berger has developed a Supply Chain Resilience Assessment Framework to assess the resilience and maturity of a Retail Supply Chain and identify areas for improvements and further gains. Read our report to find more details on managing Severe Uncertainty and on the approach to constructing a resilient supply chain for Retailers.
Request the full PDF here
Register now to download the study on Resilience in Retail Supply Chains and learn about a framework to assess the level of maturity as well as how to identify areas for further development.