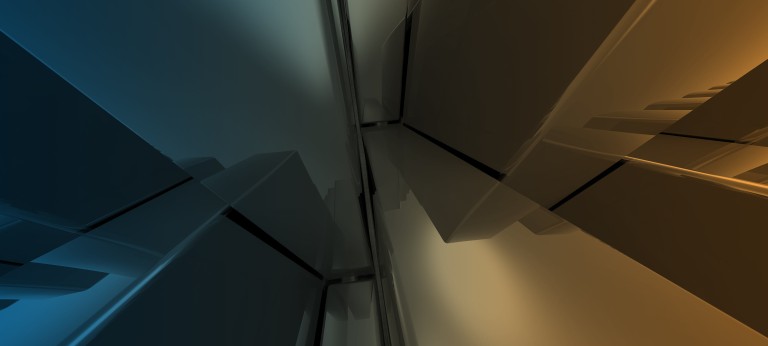 CONSTRUCTION STARTUP RADAR
Building robots that build infrastructure
By upgrading heavy equipment with AI systems, Built's technology enables machines to operate autonomously
Built Robotics puts robotics into the hands of the skilled craft workers of the 21st century. By upgrading off-the-shelf heavy equipment with AI guidance systems, the startup enables machinery to operate fully autonomously. It is something between a robotics lab and a construction company. As such, the team spends a lot of time in the field testing equipment, learning from their customers, and ensuring their technology is safe and effective.
This interview is part of the series "Construction Startup Radar" .
Erol, please introduce yourself and your team and tell us about your background.
My name is Erol Ahmed. I work alongside our communications, design, and product teams. I also work closely with the founders of Built Robotics and our engineering team developing software for our robots.
Could you please describe your company and business model? What makes you different from other startups?
To put it simply, our mission is to design and build the robots that build our world. We enable existing off-the-shelf heavy equipment to operate autonomously by upgrading and combining it with artificial intelligence guidance systems. Presently, our robots are deployed across the $1 trillion earthmoving industry, where they're used to build critical infrastructures such as wind farms, gas pipelines, and new housing developments.
Our company is backed by some of the top investors in Silicon Valley, including Founders Fund, NEA, and Next47. To date, we have raised over $48M.
Using a RaaS (robot as a service) model, our partners pay a monthly licensing fee in exchange for access to software and equipment. Our partners are then billed hourly, for the time a robot runs autonomously. Installation is also factored into the overall cost when using our technology. We always work closely with our partners to maximize their savings and ensure standard methodologies are followed throughout each project where our technology is deployed.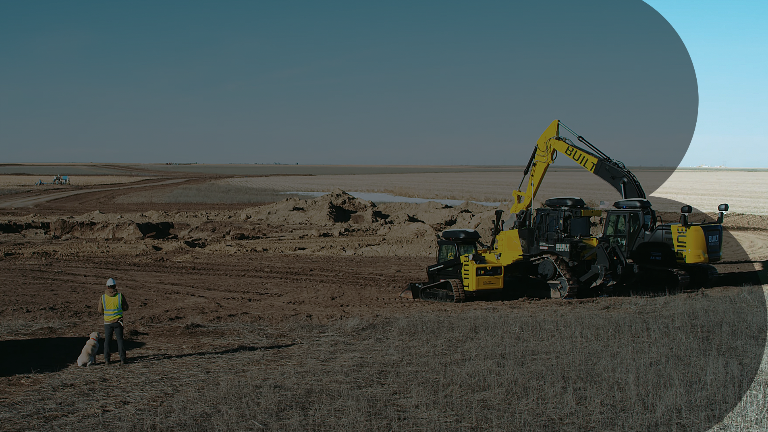 Robots that set up infrastructure
Thanks for sharing. So, how did you come up with the idea for your company in the first place?
Well, Noah Ready-Campbell founded Built Robotics in 2016. His father was a carpenter and a contractor, so Noah grew up around construction and developed a passion for robotics at an early age. In high school, Noah worked for his Dad renovating old houses for extra cash before going off to college and subsequently landing a job at Google. When he was toying with the idea for Built Robotics, Noah's Dad told him he'd better learn how to operate equipment before he tried to automate it. Taking his father's advice, he rented a Deere 135G excavator and dug a pond in his family's backyard. Shortly after, he met Andrew, who would then become his co-founder — within six months, they had their first prototype up and running.
What has been your experience regarding the funding process? What do you think needs to change.
Fundraising is a challenging reality for any company. However, if you have a good team and the economics and the product make sense, you can usually find accredited investors to join you in your mission. The construction industry has a smaller set of investment groups but they are great partners to have as they have plenty of domain expertise; I just wish they had a greater interest in long-term companies and visions. Construction companies like ours need time and resources to help revolutionize the industry — these aren't short-term bets.
I see your point. What do you think the construction industry will look like in 2025?
Construction is the only major sector of the United States economy where labor productivity has actually fallen over the last forty years. In comparison, the agriculture industry has grown nearly four times in size throughout the same period of time, and the overall economy has nearly doubled in terms of labor productivity.
I think this is due to the fact that construction methodologies have remained virtually unchanged for decades. Dramatic new technology solutions like ours are needed to close the gap and spark new growth throughout the industry.
The construction industry is poised to undergo a revolution in terms of how work gets done that will enable skilled workers to accomplish a greater variety of tasks outside of their existing skill sets.
By 2025, I think we'll see an increase in the use of automation and flexible workflows that embrace new technology to enable workers to focus on what they do best.
What role does digitalization play in the construction industry? For example, how will it improve productivity, increase safety, and provide entirely new building solutions?
Building Information Modelling (BIM) has revolutionized parts of the construction process. Like most industries, digitation has and will play a larger role in the industry moving forward.
Many employers are excited about the prospect of being able to standardize construction methods across job sites — autonomous machines will certainly enable that in many ways. At the same time, employers also recognize that unexpected developments do occur within projects, and as such, human adaptability and problem solving will still remain critical. In short, it won't come down to a choice between robots vs. humans, but rather which appropriate standard or method is suitable for a specific task. Safety is always a top priority and modern technology can help make job sites safer.
Digitization will also benefit projects by utilizing equipment for more hours of the day, which in turn will allow employees to work on higher-level tasks, shorten project timelines, and produce more consistent work.
Which key trends stand out to you in this context?
First: more wearables to help workers operate safely and efficiently; secondly, autonomy across all levels and all areas of the industry including drones, robots, cameras, sensors, and more; and finally, adapting to workflows that integrate technology into more core parts of the construction industry.
Where would you like to see your company in five year's time?
We want our robots to be safe, simple, and scalable — suitable for any construction project regardless of size. We are focused on scaling our fleet of autonomous robots, expanding into new construction verticals, and developing the tools and training needed to support the next generation of equipment operators.
Talk about a vision. As a startup, what is your next goal?
We are growing our robotic fleet with more partner projects in infrastructure, energy, and utilities. Our goal is to develop an off-the-shelf solution that customers can purchase and install on their own equipment to transform their machines into fully-operational robots.
What partners do you need to achieve these goals?
We need to continue developing long-term partnerships with EPCs, contractors, and governments to help develop and deploy our robots across the construction industry.
So, just how much money do potential clients have to invest in order to start working with your solution?
Our system is designed for ease of installation on existing equipment. Upfront costs are left to a minimum and our software is licensed on a monthly basis, so it's easy to adjust usage.
How has COVID-19 impacted your company and how are you responding to it?
As our projects are often multi-year developments, thankfully, they have not been affected by COVID-19 too much. The job sites that we operate on have adopted best practices and guidelines that allow us to continue operations as an essential business.
Following COVID-19, work from home is likely to play a more central role in daily work life. How do you see this impacting your company and your relationship with employees and customers?
We're very active on our partner job sites. In fact, we're often there in-person, embedded for much of the process. From a business development perspective, in-person meetings will most likely decrease, but for actual implementation, training, and the setup of our robots (as well as ongoing support), there will be no change.
That's reassuring to hear. On the last note: what is your favorite story to tell regarding startup life in the construction industry?
Be prepared for all weather conditions and wildlife! We're often amazed at the beauty of nature and the "visitors" that appear on our job sites during the day including kangaroos, cows, and more.
Infobox
Name: Erol Ahmed
Company: Built Robotics
Website: www.builtrobotics.com
Founding year: 2016
Number of employees: 20-30
Headquarters: San Francisco, USA
Stay up-to-date with the newest happenings in the world of digital construction by signing up for our newsletter. Get news on our current featured startup and the latest relevant updates delivered straight to your inbox.