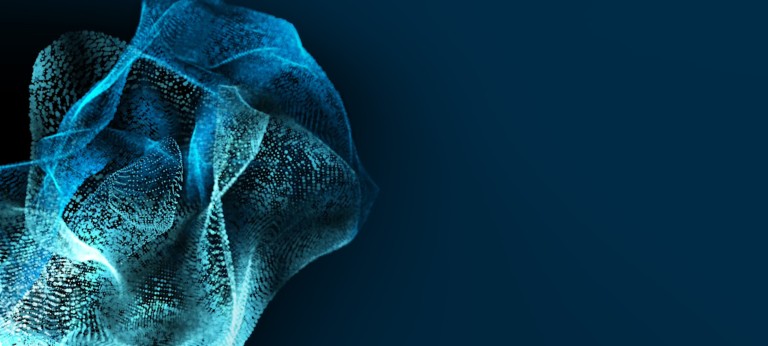 Gearing up – Successful integration and scaling of ventures in the automotive industry
Bringing automotive startups and pilots up to speed with OEM ecosystems
While leading automotive players are investing billions in startups and corporate pilots, most are struggling to subsequently "shift gears" to sustainably integrate and successfully scale ventures within their business units or corporate structures. Scaling up startups and integrating small, albeit promising, pilots into a high-performing corporate environment brings a unique set of management, technology and supply chain challenges. Each of these challenges has critical, long-lasting and even potentially fatal outcomes. We at Roland Berger have developed a structured approach that helps you to overcome such challenges and significantly increase your chances of integration success.
Critical technical, demographic and societal trends are driving significant change within the automotive industry. The list of challenges and opportunities is long and growing: from the development of new mobility trends and behaviors to the arrival of autonomous technologies, ubiquitous digitalization, the rise of sustainable powertrains or the emergence of non-traditional entrants to the industry. Combined with volatile market environments, political tensions and major disruptions such as the corona pandemic, the automotive industry faces a "perfect storm".
Using agile ways to navigate through this maze will likely be crucial for the adaptation and survival of automotive OEMs and suppliers. As automotive OEMs and suppliers are trying to leverage technology and adapt traditional business models to new environments, leveraging new ventures is becoming a crucial pillar in this transition. Ventures, either internal pilot projects or startups, support traditional players in the automotive industry in achieving key goals such as conquering adjacent growth opportunities (expanding upon current core business areas) and achieving transformational success by innovating and developing breakthroughs for markets that don't currently exist. Too often companies are focused on defending their core business and, in doing so, neglect adjacent or new opportunities. Hence, agile setups potentially hold the answer to tackling today's challenges or to catching up with the current status quo. Ensuring the ecosystem allows such ventures to flourish is of key importance to other ecosystem players, such as venture capital companies.
However, the automotive industry has struggled to integrate and scale internal pilots or startups. Through our experience working with startups and industrial players on their integration and scaling journey, Roland Berger has learnt: startups and independent internal pilots often drive in first gear; and they are high-intensity, high-rev environments in which speed and agility trump process and reliability. Corporates, on the other hand, operate in sixth gear with a steady rev and strong processes to guide their personnel towards the intended end goal.
The challenge in scaling and integrating pilots and startups is to bring the organization into third gear. While still wanting the effort to run at a high revolution, it is critical to start implementing relevant processes and structures to help the startup communicate and align with the corporate organization. Failing this, the transition will not happen. The motor will simply stall, and a good opportunity will be lost. A more detailed description of our three-gear approach is given in the table below.
Status quo - Scaling of automotive startups and corporate pilots
Automotive players have made great strides in recent years with regards to venturing. Household names such as Volkswagen, Toyota, Daimler Trucks or Bosch have nurtured minor ventures as well as made investments of USD 500 million or more in specifically promising ventures.
At the same time, major financial investors, such as SoftBank or Goldman Sachs, and IT companies, such as Google or Intel, have aggressively pursued a diverse and growing set of automotive-related ventures. These range from electric vehicle manufacturers to ride-hailing apps or specific automotive technology, such as autonomous vehicle sensors. This has led to an unprecedented boom in highly promising automotive ventures, so-called "unicorns" valued at >USD 1 billion each. The following graphic lists some of these highly valued automotive startups.
In 2020, there are now over 50 of these "unicorns" in the automotive space, worldwide. Another 200 fast-growth startups are hoping to join their ranks – so-called "Soonicorns".
Challenges - Typical roadblocks for automotive ventures
While the global number of "automotive unicorns" appears promising, the results of automotive venture scaling are lackluster. As the following factors highlight, this is due to both management challenges in scaling up ventures and industry-specific hurdles:
Industry of industries – Automotive manufacturing carries immense complexity within its value chain; ventures struggle to adjust from small-scale to industrial production and this causes growing pains in terms of quality and quantity.
Technically complex, regionally heterogenous and everchanging regulation – The three major automotive hubs globally (Asia, European Union, USA) have established significantly different consumer safety and environmental protection standards. Startups lack the infrastructure to plan for these many variables.
Loss of speed and agility – By definition, pilots and startups tend to be highly agile and flexible with decision modes that support high-speed development. These advantages often vaporize once scaled to a larger professional organization.
Unstructured and poorly designed processes – Pilots typically have low-maturity operating models and processes, which need to be scaled to support growth strategy; startups' ad-hoc processes are not scalable in larger organizations and this typically leads to low quality, customer dissatisfaction and inability to meet demand.
Lack of testing and understanding of pilot potential – Before they are ready for large scale-up, pilots need to be tested across several business units and functions. The absence of understanding of the pilot's commercial potential makes it extremely difficult to set clear targets (e.g. revenue or margin improvement) as a basis for a scale-up roadmap.
Governance as a balancing act – Corporate ventures offer tight control and facilitated integration, while also increasing the risk exposure; independent ventures can operate more freely and offer the chance for a "laissez faire" approach – however, this is attached to numerous risks, not least being a potential takeover by competitors.
Lack of internal backing – Successful scale-ups require both engagement and buy-in from all business areas; failure to obtain management support and engagement leads to poor alignment and creates confusion for middle management, resulting in reduced traction for the scale-up.
Business-as-usual takes priority – BAU activities usually take priority over new scale-ups; this is especially challenging for scale-ups that are perceived as risky or where the benefits are not as clear.
Risk-averse organizational culture – Large companies are structured around operational excellence and predictable growth and are inherently risk-averse; management may be wary of experimentation and perceived failure.
Looking at these challenges, it is important to cut through Gordian knots, focus on the essentials and leverage a proven analysis process. To find a pragmatic starting point and full transparency regarding a venture's operational status quo, Roland Berger has developed a proven model to map each venture along the relevant value chain elements. We score each element on current operational performance levels as well as its criticality, which allows us to reveal and prioritize gaps in operational performance, and their respective importance. This assessment is the foundation for the development of a target operating model, as well as the transformation roadmap in the short- and mid-term.
Maturity grid - A simple tool to map your target operating model
To evaluate the current and required maturity level of a venture's operational setup, we suggest our proven maturity grid.
Traditional value chain elements serve as the starting point: R&D, procurement, operations and sales. These functions are then detailed into major sub-functions for specific evaluation and to further differentiate every venture's specific areas for operational performance improvement.
Within these dimensions, the venture's operational maturity levels are mapped against a target matrix along the three automotive venture "gears": exploration, implementation and scaling.
As a venture progresses along the "gears", maturity requirements across the value chain elements increase selectively and according to a distinct target profile. We build on our unique automotive industry background, a strong venture track record as well as our global expert network to guide you in the development of distinct target profiles for each individual startup.
This transparency allows management to reflect on their current course, at a point where efficient allocation of limited financial resources and operational expertise is of vital importance.
Based on the maturity grid, leadership can identify critical operational performance improvements within specific functions along the value chain to support future development priorities. This provides the clarity to prepare and nurture ventures, allowing sustainable operational growth and enabling structured approximation towards mature operational performance.
Conclusion
Automotive players around the globe are finding it difficult to meet the growing industry transformation pressure in the coming years, without rethinking current structures, core competencies, product portfolios and production capacities. Additionally, these firms need to establish expertise in other new promising areas, such as digitization and electrification.
With these goals in mind, not every skill necessarily has to be available in each company: Ventures can be the most rational approach to develop new and profitable business models, taking advantage of the highly innovative power of startups.
For new ventures to thrive, scale and eventually make valuable contributions to the ongoing automotive industry transformation, the "right" management is critical to lay the groundwork. OEMs need to provide guidance and resources to startup management and venture capital companies need to steer their companies with a mid-term scale up in mind. To support OEMs, suppliers, startups/pilots and venture capital companies alike, Roland Berger has developed a structured "Gearing UP" approach to enable a successful, sustainable collaboration and ultimately integrate startups/pilots into a corporate setting.
Please do not hesitate to contact our experts for further information on this topic, or to discuss a quick audit and potential opportunities for your company's successful scaling of automotive ventures.