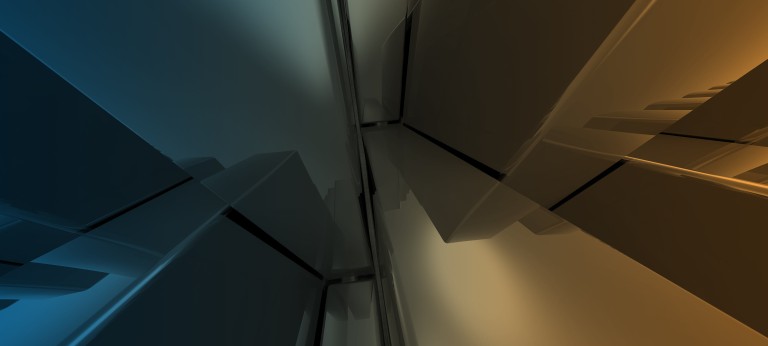 Keeping steel structures safe through wireless sensors
Businesses can now monitor their steel structures with a modern digital solution
A Dutch startup brings engineering expertise and tech in its offering of a wireless monitoring system for steel structures. Cost-effective and data-driven for better maintenance decision making, Villari detects fatigue cracks to increase safety and extend the lifetime of building materials.
This interview is part of the series " Construction Startup Radar ".
Please let us know a bit about yourselves and your background.
Floris Achterberg: My name is Floris Achterberg, the COO of Villari, coming to the company after 8 years of strategy consulting and with an MSc in Mechanical Engineering. I'm here with Olivier Baas, who is the driving force behind the technology we employ.
Olivier Baas: Hi, my name is Olivier, and after obtaining an MSc and working as a researcher, I founded Villari and am the CEO.
How does your company and business model work, and how do you differentiate from similar startups?
Olivier Baas: Villari has developed a wireless, affordable, monitoring system to detect fatigue crack growth in steel structures. The sensors are installed on either detected cracks, indications of cracks, or intact high-stress areas that are sensitive to cracking in the future.
Floris Achterberg: Villari's customers pay a yearly monitoring fee, which includes the lease of the hardware and an online dashboard for reporting.
Olivier Baas: Our customers are typically owners of steel structures that continuously experience cyclical heavy loading. These structures will start to experience cracking after they reach a certain age. This is known as fatigue. When fatigue starts to happen, owners will have to spend increasingly on inspections, maintenance, repair or replacement. This lack of visibility over crack growth information results in a range of consequences. There are of course the risky and unsafe situations that can arise from structures that aren't monitored. Then there is the other side of this equation, where reinforcement and replacement are conservatively calculated — asset owners spend vast amounts of money keeping a structure safe when the actual rate of crack development is unknown. Lastly, there is the occurrence of very frequent inspection intervals which leads to increasing downtime and skyrocketing maintenance costs.
For this reason, Villari's key clients are owners of large steel structures, such as like steel bridges, harbor cranes, or industrial cranes, who suffer from the problems mentioned above.
Floris Achterberg: The benefits for our clients include a reduction in costs related to inspection and maintenance, an increased up-time of assets, and a potentially extended lifetime of assets. This brings obvious financial benefits along with significant CO2 reduction in having to produce and replace perfectly serviceable materials.
In sum, Villari differentiates itself from existing techniques by offering a very low cost, highly accurate, continuous monitoring solution with an unique technology.
How did the idea for your company come about?
Floris Achterberg: Oliver came up with the idea for the company during his MSc thesis.
Olivier Baas: The technology had already been developed as part of a PhD project, a joint industry project, and various MSc theses at the university.
Who are your key clients?
Floris Achterberg: As mentioned above, our key clients include owners of large steel structures such as bridges and cranes. These are key pieces of infrastructure and machinery that need to be proactively monitored and serviced, so we feel a lot of responsibility in relation to our work.
Has the funding process proved a good experience?
Olivier Baas: We would say yes, as the funding process in the Netherlands for technical startups is generally very supportive. The key is to have a unique technology and demonstrate its effectiveness. We do experience the fact there is a select group of venture capital funds that are only interested in hardware. We do not see this as a problem, but just a segmentation of the venture capital landscape.
It's important that an investor understands hardware, and the typical time it takes to develop and validate such technology with customers that easily take a few years to fully embrace such a new solution.
What do you think the construction industry will look like in 2025?
Olivier Baas: One limitation is that this industry is finally ridding itself of the effects that have come with the adoption of sensor data. In 2025, the industry will use this data to refine its inspection, maintenance and replacement plans. So both OPEX and CAPEX decisions will be driven much more by continuous data collection. Work will be scheduled based on available data. The main step that the industry will take from now to 2025 is that decisions, habits and behavior will be data-driven, which is not yet the case everywhere.
What role does digitalization in the construction industry play? How does it improve productivity, increase safety or offer entirely new building solutions, for example?
Floris Achterberg: Digitalization is already leading to improvements in productivity, with the capacity to allow for improved planning and prioritization. This does not only apply to operations but also at the strategic level; once OPEX and CAPEX decisions can be fed with data, digitalization could increase impact and profitability.
Which key trends do you see in relation to this?
Floris Achterberg: Digitalization in general, but especially the adoption of data as part of processes is a great ongoing trend.
What is your company vision for the next five years?
Olivier Baas: We believe our structural health monitoring technologies play a vital role in safely extending the lifetime of aging assets while significantly reducing the CO2 emissions generated by premature replacements, reinforcements, and repairs. We anticipate more uptake as businesses move to become more competitive while meeting mandated climate goals.
What is your startup's next goal?
Olivier Baas: Our next goals are to increase our asset base, further validate our technology, and expand our team.
What partners are required to achieve these goals?
Floris Achterberg: Our ideal partners are asset owners that have objects with issues related to fatigue. This could be road and rail infrastructure operators, owners of large production sites with electronic overhead traveling cranes, like steel factories, or port operators with ship-to-shore cranes.
What investments are necessary for your clients to get started working with your solution?
Floris Achterberg: There are no upfront investments required, they can simply get started right away!
Infobox
Name: Olivier Baas and Floris Achterberg
Company: Villari B.V.
Website: www.villari.nl
Founding year: 2019
Number of employees: 10
Headquarters: Delft, Netherlands
Stay up-to-date with the newest happenings in the world of digital construction by signing up for our regular newsletter. Get news on our current featured startup and the latest relevant updates delivered straight to your inbox.