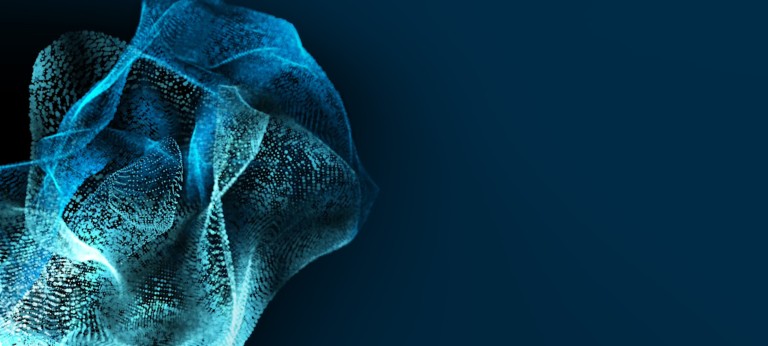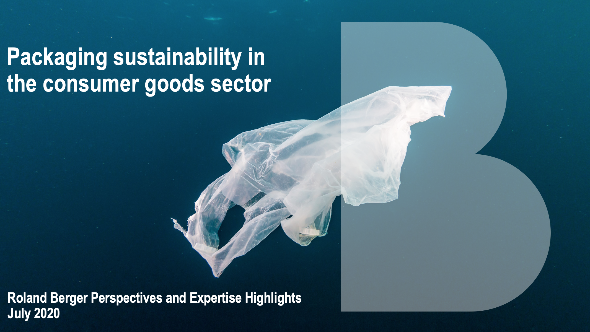 Packaging sustainability 2030
Packaging waste management is no longer just a trend, but a key strategic pillar for the Industry
Over the last 10 years, global awareness of the impact of packaging waste has not only gained massive momentum, but our whole approach to sustainable packaging has been revolutionized. Through legal obligations and sanctions, media publicity and increased awareness from fast-moving consumer goods (FMCG) producers, sustainability in packaging has been firmly entrenched as a top priority in the industry. If industry players are not including sustainability as one of their key strategic pillars, it won't just be detrimental for the planet, it will also hinder their success – a sentiment reiterated in Roland Berger's latest study, "Packaging sustainability 2030".
Globally, around one million plastic bottles are purchased per minute. This equates to over 500 billion per year. Despite this massive plastic consumption, less than 15% of plastic packaging is recycled, while over 10 million tons of plastic enter the ocean each year. Such concerning figures have helped to assert the environmental impact of packaging waste and corresponding legislative efforts as one of the key concerns of our generation. In response, Roland Berger's fact-based study – derived from interviews, reports and statistical analyses – aims to identify best practices and raise awareness for sustainable packaging at the highest management levels.
Shifts in the waste value chain
The EU directives on circular economy and packaging waste, which were first introduced in 1994, are continually raising requirements to ensure that recycling rates are increased, landfill rates are reduced, and that an overall reduction in the disposal of packaging waste is achieved. Current targets stipulate that the net climate impact of packaging waste must become zero by 2050. Other regions around the world are also implementing stricter targets, bans or sanctions. A significant example is China's ban on the importation of waste, later followed by other South-East Asian countries, which triggered a massive reshuffle and rethinking of the packaging waste value chains and recycling capacities across the world.
By increasing recycling targets, introducing new ones for recycled content share, or restricting the use of non-recyclable packaging, governments can push new initiatives that encourage innovative ways to make packaging in the consumer goods sector more sustainable. Extended Producer Responsibility (EPR) implementation for packaging waste and Deposit Return Schemes (DRS) for beverage packaging are key elements of high-performing packaging waste systems. Such systems should be adapted to market-specific conditions and require a collaborative process between authorities and industry in order to be successful. Without a holistic circular perspective across the entire value chain, from design, to generation, collection, sorting and recycling, sustainable packaging systems cannot be successfully implemented.
The sustainability imperative
For FMCG producers, the imperative of sustainability is a high-stakes game. Firstly, environmental, social and corporate (ESG) governance has become intrinsically connected to a company's brand – consumers are increasingly caring more about the ethics and sustainability of a company and greater numbers of people will even stop using a product if they know that it is not recyclable or harmful to the environment. Secondly, the cost-benefit of becoming more sustainable is also a decisive factor for businesses. With greater government incentives and sanctions, using unsustainable packaging will become increasingly costly in the long-term. The sooner companies invest in more sustainable packaging options, the sooner the loop can be closed, and the benefits can be reaped.
For FMCG producers to effectively improve the environmental impact of their packaging, the study found that there are three key strategic pillars: optimizing their packaging portfolio based on environmental criteria, developing self-sustaining waste collection and recycling networks, and driving the use of recycled instead of virgin material for their packaging. This can be achieved by incentivizing all key stakeholders, embracing new technologies, innovating across the value chain and rethinking package material and design.
Impressively, all key FMCG producers surveyed are aiming for 100% recyclability of their packaging portfolio by 2025. This demonstrates that recyclability has become a non-negotiable component of the consumer goods sector. The elimination of non-recyclable materials – PVC, black-plastic etc. – will be a key part of the systematic process for FMCG producers to review their packaging portfolio. Aside from recyclability, producers will also need to innovate to reduce the use of virgin plastic, and look to package-less solutions. Reusable packaging has also become particularly relevant following the rise in home-delivery of groceries due to the COVID-19 pandemic. Reusable PET and returnable glass are expected to significantly increase their share in the packaging portfolio of beverage producers by 2030.
Collaboration and adaptation
Key FMCG producers are also actively involved in stimulating collection of packaging materials globally. They actively contribute to the gradual build-up and evolution of packaging waste systems , as part of a joint and iterative process with authorities. The considerable differences in system characteristics and recycling performance around the globe require producers to adapt their strategies to specific local contexts. EPR implementation is a key pillar of high-performing packaging waste systems. It is particularly effective when it is adapted to specific market conditions (e.g. infrastructure-heavy/-light) and includes all relevant stakeholders, from the private sector (producers, packaging manufacturers, retail, waste operators) to public entities (municipalities, central) to local communities. New technologies have emerged across the value chain and are expected to improve cost efficiency and productivity, thus contributing to higher recycling rates in the future.
Roland Berger supports industry players in both driving innovative solutions and prioritizing various initiatives across the globe. Our overarching goal is to develop the path to integrated sustainable packaging waste strategies, while achieving long-term targets at a reasonable cost.
Co-Author: Dragos Popa
Register now to download the full "Packaging sustainability 2030" study and get regular consumer goods related updates.