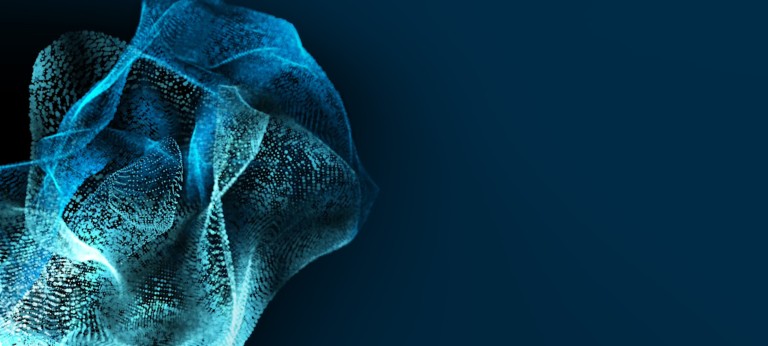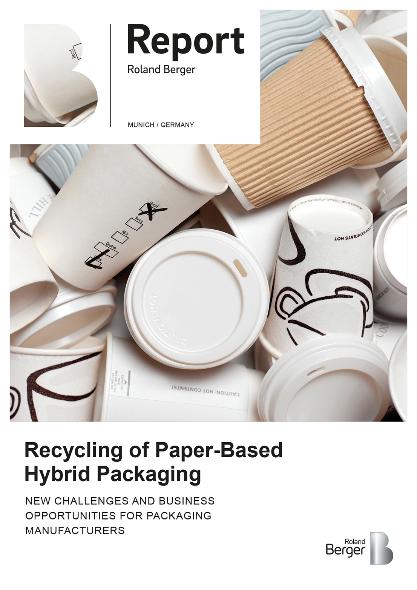 Recycling of paper-based hybrid packaging
A new strategic challenge for packaging manufacturers to reach sustainability targets and remain competitive
Take out coffee, home-delivered meals, sandwiches on the go. Our convenience culture is also a packaging culture – and it generates huge amounts of waste. To cut down on the energy-intensive, greenhouse gas-emitting production of plastic containers or glass bottles, retailers, food producers and fast-moving consumer goods (FMCG) manufacturers are using more and more paper-based hybrid packaging. It mimics the characteristics of plastics – stopping liquids, moisture and grease – with a barrier coating, commonly of polyethylene.
Hybrid packaging already accounts for 13% of all paper-based packaging in the European Union (EU), and its use will continue to grow significantly. Unfortunately, the sustainability of barrier-coated paper cups, containers and papers is impaired by extremely low recycling rates. This is because of the technical difficulty and high cost of separating paper fibers from polymers or aluminum foils and other barrier materials and the lack of dedicated collection schemes in many EU countries.
Pressure increases to recycle paper-based hybrid packaging
EU has mandated recycling rates for paper and cardboard to increase from currently 72% to 85% by 2030 – a goal that can only be achieved with a dramatic near-term increase in the recycling of hybrid packaging materials.
As a result, private-sector initiatives have launched the first "lighthouse" pilot projects to recycle this increasingly popular packaging type – and FMCG producers and other sectors are increasing the pressure on packaging manufacturers to contribute and accelerate the collection and recycling efforts.
The packaging industry has no time to lose. It will have to build recycling into its business models so its customers can rise to the EU's challenge. Collecting and processing plastic-lined paper drinking cups, food containers and other hybrid packaging will shift from being largely the responsibility of product manufacturers to being a joint commitment with packaging manufacturers. In the coming years, the packaging industry will have to play an active role in developing large-scale systems to collect and recycle the hybrid materials it manufactures.
Packaging suppliers have to move into recycling to ensure competitiveness
This means hybrid-packaging makers will no longer simply ship their products to their customers. They will support FMCG makers and other companies beyond product delivery – all the way to recovering the input materials and feeding them back into the manufacturing chain. Packaging users have traditionally taken price as the determining factor when selecting material suppliers. But they will increasingly be on the lookout for packaging manufacturers with a proactive approach to recycling. This will be a new competitive edge.
Register now to download the full study to learn more about the challenges packaging manufacturers face. Get also regular insights into our Industrials topics.