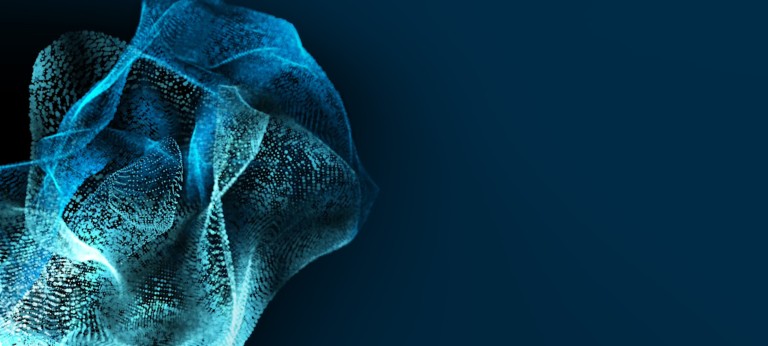 The ecosystem of Industrial Automation, IIoT and Industry 4.0
Participate in the dynamics of Industrial Automation
Industrial Automation faces new challenges and opportunities around digitalization, especially Industry 4.0 and the Industrial Internet of Things (IIoT). Industrial Automation's path into the future seems to be clearly defined: if something can be automated, it will be automated. But the "how" is crucial. Our article describes how to gain the best benefits from the dynamics in the value chain – and how to participate successfully in Industrial Automation.
Industrial Automation, IIoT and Industry 4.0 are three parts of a wider "ecosystem": each element enables the others to function.
Complex value chains with a wide variety of segments
The components within the value chains of Industrial Automation can normally be applied to a broad variety of use cases, such as robots. It is only from the solution stage that they are specified for a particular application and end market. This is usually where the key steps in the service chain differ – and, above all, the software. But besides the degree of complexity, there is one key question for all players along this value chain: which trends have a direct influence on performance and results?
IDEAS: Five key global macro trends
Drawing on Roland Berger's project experience in the industrial sector, five key macroeconomic trends have been identified and assessed – summarized in the acronym IDEAS – along with their impact on these value chains, players and markets. Mastering and using those trends to their advantage will be the key to survival for many companies.
Disruptive technologies and autonomous factories
AI , 5G, advanced sensing, advanced materials and many other exponential technologies are already changing Industry 4.0 today. And of course, they will massively accelerate transformation processes in Industrial Automation tomorrow. The second major impact emerges from autonomy, especially the transition from the smart to the autonomous, fully automated "lights out factory". This future factory requires extensive automation and networking of the manufacturing processes. Advances in automation and the use of "enabling technologies", above all AI , bring this vision closer.
New markets and players
Besides discrete manufacturing companies, other industrial sectors around the world are increasingly turning to automated solutions as well. A lot of new and lucrative end markets are ready to be explored in areas such as the chemical , electronics, semiconductor and medical industries. These new markets promise growth – which also calls new players onto the scene. Startups and companies that were not previously considered typical Industrial Automation players are now part of the game. Industry incumbents, such as component, system and solution providers, conglomerates or the big players with their integrated solutions, must defend their markets. On the other hand, pure-play software companies are positioning themselves with their cloud technologies, software solutions and Software as a Service (SaaS) offerings or are connecting with platform providers.
Market consolidation and observations
Sooner or later, there will be a streamlining of the provider landscape. The current status quo with a highly fragmented provider structure, more than a thousand market players large and small, and a wide range of different products, services, digital expertise and strategies will experience an intensified wave of consolidation. At first, segment lines will be established and automation will penetrate deeper into mainstream production. Clearly, identifying the attractive "economic fortresses" or future "unicorns" among the thousands of different players is no mean feat. The fastest growing sectors are becoming more and more important in the wider context and not just in terms of attracting financial investors. Increasingly, companies in the market tend to go shopping by themselves and buy strategically in order to balance out their own deficits, to grow and, above all, to remain competitive.
Indeed, mergers & acquisitions (M&A) are typical of the industry. In 2016, robot manufacturer Kuka was acquired by the Chinese Midea Group; in 2017, ABB took over the Austrian controls manufacturer Bernecker & Rainer to close its historic gap in factory automation.
But the large M&As that make the news headlines are not the only type of transactions typical of the market. Many small, strategic and goal-oriented deals pepper the landscape as well. Between 2013 and 2018, approximately 60% of acquisitions were made by companies along the Industrial Automation value chain. Financial investors accounted for about 25% of the acquisitions, strategists or financial investors from China made up another 10% and at least 5% were end customers keen to expand their manufacturing expertise.
Margins dreams
At the component level, above all, there are numerous examples of how successful companies have been in realizing a strategic agenda driven by Industrial Automation aspects. For example, champions in optics or sensor technology are operating in a highly innovative manner – and standing out economically with annual EBIT margins in the double-digit range. Positioning along the value chain is an important factor as a comparison of three segments shows.
Strategic perspectives
How can companies take advantage of the disruptive forces in the era of Industrial Automation? Which strategic aims should be considered? Roland Berger has analyzed and evaluated over 70 key segments within Industrial Automation, looking at their value chains, players and customer markets. Four strategic considerations are crucial for companies in this field:
Recognize segment maturity: Companies should develop an in-depth understanding of segment maturity and focus their business on it.
Operate pragmatically: Disruptions in the value chains should be evaluated realistically and checked for feasibility. This is especially important in areas with high technology risks.
Develop software capabilities: Software and service capabilities are in demand and play a crucial role in building new business models.
Keep a balance: The right balance between customer and technology focus as a solution provider enables improved business performance.
Business success: Key recommendations
In order to be successful long term and turn the new value chains to their advantage, companies must sharpen and re-adjust their sense and understanding of the transformation processes going on in the Industrial Automation landscape. Roland Berger identified four crucial points:
Be prepared for the future: Develop an in-depth understanding of trends and their impact on your market segment. Keep an eye on the evolution of digital maturity.
Increase your digitization capabilities: Above all, software capabilities are in demand in all areas and are becoming increasingly important due to the shift in value chains towards digital processes.
Be ready for the transformation: By applying adaptive measures, business models should always be able to respond to market changes in their structures, processes and cost base in order to adapt to the prevailing economic conditions. To ensure that your business can do this, we recommend implementing "Adaptive Operations" .
Expand your range of services: In order to meet the rising expectations of the new end customer markets, companies should expand their offerings around their products by adding appropriate services. This will help balance out the cyclicality of the market and increase margins.