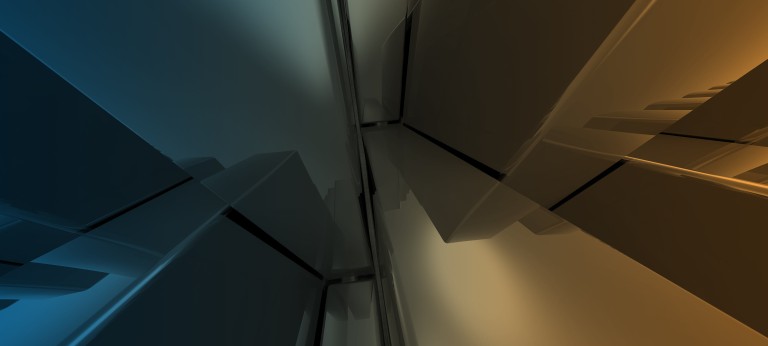 Construction Startup Radar
Utilizing 3D printing for affordable housing relief
Startup adresses housing crises within a profitable business model
For a long time we have been talking to startups in the construction industry who are attempting to solve longstanding problems with new technologies, bringing the sector into the modern world. The issue of affordable housing is a perennial challenge — but 3D printing gives us a cost-effective and sustainable solution.
This interview is part of the series " Construction Startup Radar ".
Please tell us about yourself and the background of your team
My name is Francois Perrot and I am the managing director of 14Trees. Our company is using the power of new construction technologies to clear the backlog of yet-to-be-built affordable homes and schools in Africa, with the use of 3D printing. My background is in economics — I did my PhD research on how corporates can address poverty through profitable business models. That research led to the creation of a department at a leading company for building materials — which focused on addressing the need for affordable homes across 20 countries.
In 2016 we spun off that activity and created 14Trees in a joint venture with a UK impact investor to be able to accelerate the use of new technologies. Our team is entirely based in Africa including myself in South Africa. We have a team our 40 people in Malawi who operate the plants, producing a green alternative to burnt bricks, to avoid deforestation as bricks are usually fired with wood, and a team of 4 in Kenya. The team in charge of our 3D operations is based in Malawi and Kenya and covers specialties such as building materials, specialist architects, quantity surveyors, and 3D printer specialists. This way we can offer a full range of services to our customers, from project design to execution.
Give us a rundown of your company and business model. What separates you from similar startups?
Our business model is to be a fully integrated company that designs and builds using the innovative construction technologies that we have developed. We provide our services to NGOs building for their beneficiaries, companies building for their staff, and customers of banks who want to build affordable homes.
Our main difference comes from the fact that we walk the walk: we don't only pretend our technology is cheaper and better; we actually use that technology to deliver benefits to our customers. It is harder, but our model delivers value to end-users. The best example is the fifty-two 3D printed affordable homes project which we announced last December: we design affordable homes and deliver them using our cutting-edge technologies.
How did the idea for your company come about?
We introduced construction 3D printing in Africa because it is simply impossible to clear the existing backlog of homes and schools using more conventional technologies. In the unlikely scenario where a donor would fund the construction of 40,000 classrooms in Malawi, this is how many schools are needed there, as it would take 70 years to build them using bricks and mortar. We believe that if we want to offer a chance to every newborn to go to school before they turn 10, we need to clear that backlog in less than 10 years. Only a disruptive technology such as 3D printing can do it. We printed a school in 18 hours, meaning that if we multiply printers and printing teams we can reach our target: that every child goes to a proper school in Malawi. To make this happen, venture capital is needed, coupled with the decision-making processes of a startup. This is why we created 14Trees in 2016 — focusing on delivering its social and business mission as soon as possible.
Who are your key clients?
Our key clients at the moment are both construction companies and real estate companies.
What was the funding process like? Is it more difficult for startups in construction to receive funding in comparison with those in other industries?
Construction has always been a sector where it is hard to innovate, and as a consequence, it is not easy to attract investors. One of the factors is the low appetite of customers to take a technological risk and switch to new construction technologies in particular. Here, the cost-benefit for them is too thin or the project too long term. If incentives to use green construction technologies were in place in emerging countries, and if inventors could truly deliver on their value proposition of greener and cheaper technologies, then you would see a switch to new technologies which would attract investors. This is what we try to do.
What will the construction industry look like in 2025?
In emerging countries, it could be 90% the same as today and 10% more innovative, environmentally friendly. How to make the 10% the 90% is our challenge.
What role does digitalization play in the construction industry? For example, to improve productivity, increase safety, or offer entirely new building solutions?
Construction 3D printing is one illustration of the digitalization of construction. It brings many things to the sector. For starters, projects are better prepared, which ensures quality and minimizes instances where the budget is overrun. Then there is the ability to use materials to the maximum of what they can deliver. This is in comparison with today, where materials are not utilized to their full potential. Greater utilization means a reduction in the volume of materials needed and therefore in the total cost of the project. Less wastage and safer job sites are other benefits provided by 3D printing in construction.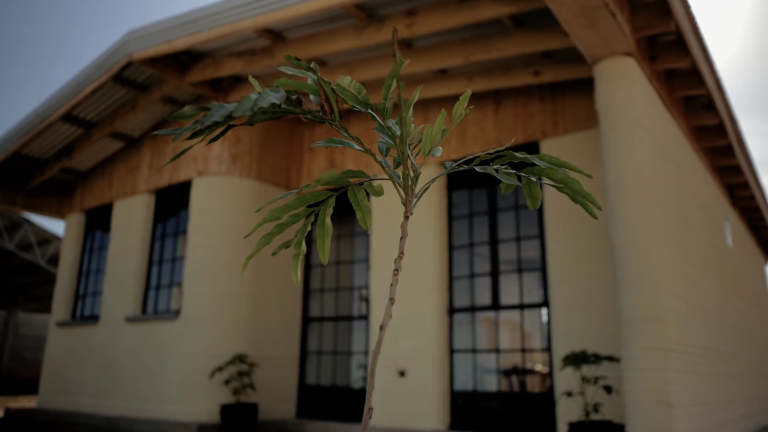 Which key trends have you identified for your industry?
Over the next few years, we have identified the digitization of building design with BIM , job site management with ERP, construction with 3D printing, and maintenance & homes management with end-user tools as trends that are helping guide companies like ours.
What is your company vision for the next 5 years?
We want to be the leader in the use of construction 3D printing for the construction of homes schools and social infrastructures in Africa using low carbon materials and creating jobs through a network of local contractors across Africa.
As a startup, what are the next steps you plan to take?
Our next milestone as a startup is to deliver the first phase of our large scale 3D printed construction project in Kenya. We have been preparing ourselves to deliver what is one of the largest 3D printed housing projects in the world, and which will use to show the full potential of this construction technology.
What partners will you need to reach these targets?
We work very closely with local companies wherever we operate. In the case of the project in Kenya, we are working with a leading cement company in that country, with local contractors and suppliers, as well as with a very reputed pan African architecture firm.
What investments are necessary for your clients to begin utilizing your solution?
Access to cheaper mortgages for the purchase of environmentally friendly houses.
On a final note — what is your favorite story to tell about startup life in the construction industry?
An affordable house in the US costs 200-300k USD. A contractor can usually make a 10% margin on this. In Africa, with 20-30k USD we can deliver a complete house with infrastructure and land! In a nutshell: Africa is the perfect place for innovation right now, and it will benefit not only the continent!
Infobox
Name: Francois Perrot
Company: 14Trees
Website: www.14trees.com
Founding year: 2016
Number employees: 40
Headquarters: Lilongwe, Malawi
Stay up-to-date with the newest happenings in the world of digital construction by signing up for our regular newsletter. Get news on our current featured startup and the latest relevant updates delivered straight to your inbox.