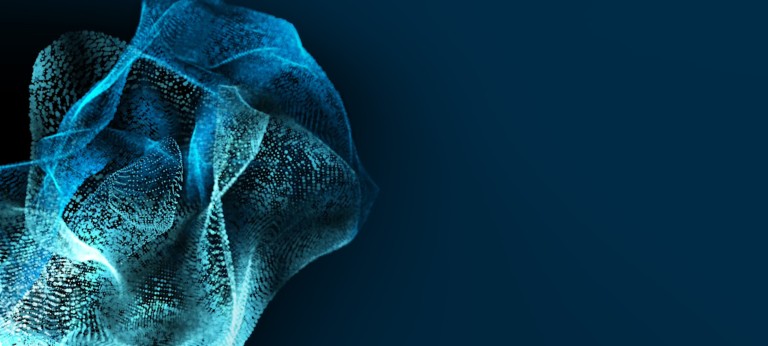 Electric aircraft will become mainstream with up to 50% efficiency improvements possible
Distributed propulsion is the key benefit for future aircraft designs
Are electrically-propelled aircraft destined to become a niche toy for the rich? Not according to Founder and Former Head of Siemens E-Aircraft Frank Anton. Roland Berger interviewed the physicist as part of our interview series on the future of aircraft electrical propulsion and urban air mobility.
Roland Berger: In your opinion, are electric aircraft inevitable?
Frank Anton: A future in which electric aircraft are commonplace is very likely. There are several benefits to all-electric aircraft, but the most important is the ability to integrate distributed propulsion into their design. Separation of energy generation from thrust generation, and subsequent transfer of energy through cables rather than shafts, has the effect of opening up the design space and enabling architectures that were previously not possible. Incumbent players may find this worrying as it renders some of their experience in manufacturing traditional aircraft worthless.
Hybrid-electric propulsion will work in parallel with autonomous flight. It may in fact be easier to design aircraft that integrate both technologies simultaneously, rather than staggering their introduction as they reach maturity.
Roland Berger: What kind of industry dynamics are required for this technology to come to market?
Frank Anton: A joint venture will be necessary for eventual winners to emerge in this space. Disruption must occur hand-in-hand with management of the new regulation, and this is only possible through partnership with well-established incumbent players. In-depth industry knowledge and lobbying power will both be necessary to allow disruptive innovation to thrive. One can draw analogies to nuclear power in the 1960s; within a relatively short timeframe, a controversial technology went from infancy to wide-scale adoption, driven by state-backed joint ventures.
If electric propulsion is to be adopted large-scale, political and business leaders around the globe need to be convinced. The best way to go about this varies by culture: for instance, in China, we see a political push, whereas in Germany it is mostly consortium-driven by technology leaders.
Adoption of new platforms will also be necessary if electric aircraft are to compete in the long term. However, one thing is certain: hybrid-electric propulsion will become mainstream, and electrically-propelled aircraft will not remain a niche toy for the rich.
Roland Berger: Over what timescale do you envisage electric aircraft being rolled out commercially?
Frank Anton: Rollout for electric aircraft will occur by at least the mid-2020s, where we will see some form of real-world eVTOL (electric Vertical Take-off and Landing) application. Depending on the rate of technology advancement and regulation change, these applications may be niche (e.g. island hopping, rescue and cargo) or large-scale (e.g. intra-city Urban Air Taxi network). Realistically, it will be at least the mid-2030s before larger hybrid electric aircraft are completing regular regional journeys.
Electric passenger jets on the scale of the Airbus A320 will take significantly longer to come to market due to large power requirements, although technology breakthroughs such as power-to-liquid or (hydrogen/ammonia) fuel cells might help solve this in the longer term. Though parallel hybrid aircraft work better with currently available technologies (e.g. a motor mechanically coupled with a turbofan), Siemens have chosen to initially work on series hybrid aircraft, as the series hybrid architecture allows for adaptation of these new technologies and can be used as a platform when they become available in the future.
Roland Berger: What benefits do you predict in terms of efficiency of electric versus traditional aircraft?
Frank Anton: An important consideration is that of retrofitting versus aircraft redesign. Whilst offering advantages in terms of ease of manufacture, the former will only lead to a small double-digit percentage increase in efficiency. Starting from scratch and completely reconstructing the airframe architecture could achieve up to a 50% increase in efficiency, as well as a subsequent reduction in noise pollution. Both options have their advantages and we are already seeing a large array of concept designs - it remains to be seen which method will come out on top.
Contact our experts
How will the industry evolve due to electric propulsion? How will electric propulsion impact your company?
We invite you to contact us at [email protected] , or connect with Manfred Hader, Robert Thomson or Nikhil Sachdeva via LinkedIn to discuss your thoughts.
Interested in finding out more about exciting developments in the field of electric propulsion? Register here to receive the latest updates delivered straight to your inbox.