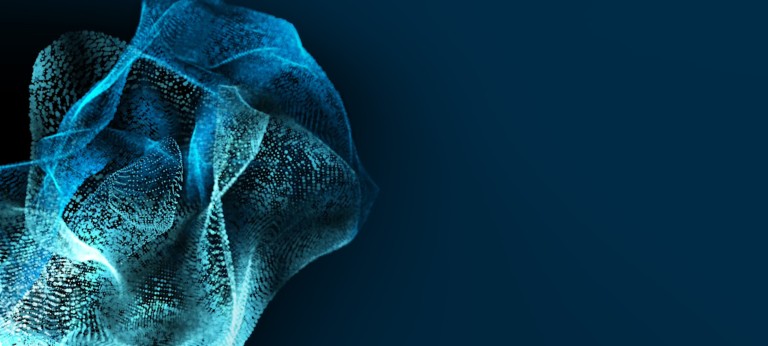 How companies can benefit from sustainable procurement
Procurement in an uncertain world: More focus on resilience and mitigating risk
The disruptions companies are facing in procurement right now are having a bigger impact than ever before. They range from the Covid-19 pandemic to the semiconductor shortage, from the conflict between the USA and China to the sanctions against Russia for the war on Ukraine, and from rocketing energy and raw material prices to stricter regulations on climate protection and social issues. Besides these factors, some of which are new and thus very much top of mind, there are still the internal aspects such as cost pressures or the difficulty keeping supply chains functioning. All of this is an expression of today's volatile, uncertain and complex world and means that procurement must align itself along sustainability principles and focus more on resilience, risk mitigation and other previously neglected issues. That sustainable procurement is the answer to the many challenges is demonstrated by companies that committed themselves to this approach at an early stage and are benefiting from it today.
Surveys show that for most companies today, goals such as risk mitigation, supply chain resilience, and the contribution these can make to their sustainability targets are more important than aiming for further cost reductions in procurement. These are all goals that can be achieved with sustainable procurement. And more than that: Being highly cross-functional, procurement is predestined to embed sustainability along all three ESG dimensions (environment, social, governance) throughout the entire company, thereby exerting an influence at all points along the value chain (see Figure 1) and thus leveraging further potential. Not only does this engender greater supply security through more resilient supply chains, it also serves to improve the brand image, which in turn helps to retain existing customers and attract new ones. Last but not least, the shared goal of sustainability also deepens and improves business partnerships with suppliers and customers and strengthens employee commitment.
Sustainable procurement therefore holds considerable potential, but harnessing this for your own company will take more than just complying with national or international regulations and laws on environmental protection, employee rights or reporting obligations. Voluntary industry standards or voluntary commitments that go above and beyond this and are based on the expectations of customers and investors would be a good start. Yet, they are rarely enough to form a basis for a well-functioning and comprehensive concept with which to fully exploit all of the potential that exists. That is why the pioneers of sustainable procurement go one step further and rethink their business model to enable the concept to unfold its full effectiveness (see Figure 2).
One such pioneer in sustainable procurement and supply chain management is a sports equipment manufacturer from Germany: The company actively tracks its entire supply chain, supports material suppliers and works closely with institutions to ensure sustainability end-to-end and to introduce binding limits on critical substances. In doing so, it indirectly contributes to the reduction of waste and emissions at the product user's end as well, thus reinforcing its own corporate and brand identity and bolstering the resilience of its supply chains, especially in the face of the external challenges of the day. Another example how to make things happen in the area of sustainability is showcased by two major French corporates: They signed a partnership for polymer recycling in order to cope with their target of 30% recycled content in interior trim for vehicles.
But it's not just sporting goods or cosmetics companies with their sensitive target groups that see an advantage in striving for sustainability beyond the legal regulations and voluntary commitments within the industry: A German pharmaceutical manufacturer – an industry that has certainly struggled with the issue of sustainability in the past – is working on an internal carbon pricing system for all its investments in a bid to significantly reduce emissions along the supply chain. The company has also joined others in founding the Sustainable Procurement Pledge (SPP), an international, nonprofit organization that promotes knowledge of responsible procurement practices. One of the founding members of the SPP is a major German consumer goods conglomerate: Among other objectives, it has set itself the goal of basing all procurement decisions on the three sustainability pillars of climate friendliness, circular economy and social progress. And last but not least, there are pioneers and also followers in the IT sector, who are committed to reducing the environmental footprint of their data centers by e.g., creating new businesses around supplier assessments to perform ESG-related audits or inquiries.
There is more to it than just choosing the right suppliers
So what should you do now if you want to introduce sustainable procurement in your company and benefit from the advantages it brings? The first thing to realize is that there's much more to it than just selecting the right suppliers or intermediate products. Sustainability as a concept affects all business processes, so comprehensive corporate targets and KPIs focused on sustainability are a must in order to guide procurement policy. The focus when establishing sustainable procurement should then be primarily on developing a procurement strategy and setting up supplier management (see Figure 3). An important part of this is establishing a code of conduct and getting suppliers to commit to it, but also consistently applying sustainability criteria in all tenders and in the selection of new suppliers and the monitoring of their performance throughout the business relationship.
It is important to have as much transparency as possible about sustainability performance, at least on tier 1 of the supply chain, not only to be able to evaluate the effectiveness of your own commitments but also to be better in assessing and mitigating risk. In addition, it gives suppliers greater motivation to focus on sustainability themselves in order to be able to comply with the contract terms. Joint initiatives can be developed to drive the subject forward and also spread to tier 2 and tier 3 suppliers. This will make the entire supply chain increasingly resilient to disruption. The fact that legal regulations are also being proactively implemented is another positive aspect.
An additional benefit of the transparency that this offers lies in the fact that companies can support their suppliers in their climate protection efforts and thus reduce upstream greenhouse gas (GHG) emissions in the supply chain. Even though Scope 3 emissions in the European emissions trading system are not yet officially attributed to the processing stage of the value chain, they are increasingly being included in companies' GHG footprints because stakeholders such as investors, customers and the general public are demanding it. Here, too, it makes sense to go beyond the legal requirements, for example by voluntarily offsetting greenhouse gas emissions generated by suppliers or customers during the useful life of products.
The carbon price currently stands at around 100 euros per ton and will rise significantly in the future (see Figure 4). It is becoming increasingly important as a cost factor. With Scope 3 emissions accounting for 50 to 80 percent of a company's total emissions, depending on industry, procurement has considerable potential to bring emissions and thus costs down. Procurement managers would therefore be well advised to develop appropriate strategies around this issue together with their suppliers.
More sustainability at lower cost – a contradiction in terms?
Traditionally, many companies applied the rule of three: sustainability equals costs equals uneconomical. But this rule is long outdated: Scope 3 emissions are only one possible direct cost effect of the sustainable procurement concept. At least as important are the indirect effects, for example through the reduction and mitigation of unforeseen risks that cause high, unbudgeted costs. Further, sustainable procurement promotes the emergence of innovations and their early integration into processes, which increases cost efficiency (as we see, for instance, with the use of digital tools to create transparency in the supplier base). This can even improve procurement's cost position in the long term. Last but not least, sustainability is playing an increasingly important role in attracting investors as well as in public tenders. When all of these factors are taken into account, it becomes clear that, at least in the medium to long term, a consistent switch to sustainable procurement will in most cases result in lower costs and greater profitability.
Register now to receive regular insights into our Operations topics.