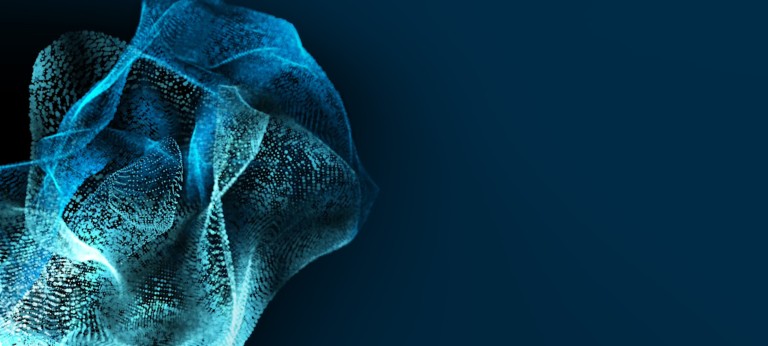 Hydrogen Valleys: first elements of the new hydrogen economy
How Hydrogen Valleys can deliver sustainable energy, industrial development and contribute to job creation
Hydrogen Valleys are an important step towards locally integrated hydrogen ecosystems. Not only can they provide sustainable energy, they are also major drivers of industrial development and job creation. Although there are hurdles to overcome, the concept is spreading globally, spurred on by changing mindsets and growing private investment.
Clean, versatile and full of potential, hydrogen is one of the building blocks of a low-carbon economy . It can facilitate industrial processes like clean steel production power, fuel heavy-duty vehicles, ships and ultimately even airplanes – sectors typically considered hard to decarbonize. As well as helping to curb global warming, hydrogen can also reduce local emissions from burning fossil fuels like nitrogen oxide and sulphur dioxide.
But achieving this requires significant private and public investments. Governments around the world have already begun to implement supporting policies and regulations, but effective progress requires bottom-up projects in addition to these top-down measures.
Stepping stone to a hydrogen economy
Hydrogen Valleys represent an important step in this direction. They have the potential to enable locally integrated hydrogen ecosystems as a clean source of energy and drive regional economic development. Hydrogen Valleys typically comprise a multi-million-euro investment across a defined geographic area and cover a substantial part of the hydrogen value chain , from hydrogen production, storage and transport to its use in sectors like industry, mobility and energy.
In recent years, the Fuel Cells and Hydrogen Joint Undertaking (FCH JU), an EU-level public-private partnership, has supported the set-up of Hydrogen Valleys in collaboration with numerous European cities and regions. Now, a new platform developed by the FCH JU and complemented by a report written with Roland Berger provides insight into 30-plus flagship Hydrogen Valley projects around the world – the Mission Innovation Hydrogen Valley Platform . Based on a first-of-a-kind collection of data from the projects, it looks at their successes so far and remaining barriers for further development of the global hydrogen economy.
From Europe to the world, a growing trend
The Hydrogen Valley concept is still young. More than 85% of Hydrogen Valleys are still in various development phases, while less than 15% have been fully implemented. Three typical setups are emerging: local, small-scale and mobility-focused projects; local, medium-scale and industry-focused variants; and large-scale and export-focused projects. Almost all Hydrogen Valleys are involved in hydrogen production, with 85% covering storage or conversion as well as transport. Half of the Hydrogen Valleys also produce the primary energy required for hydrogen production from renewable energy sources.
While the concept is undoubtedly spreading globally, two thirds of Hydrogen Valleys are currently in Europe, with 13% in the Americas and 22% in Asia-Pacific. Most projects have an investment volume of up to EUR 100 million with several gigaprojects beyond the EUR 1 billion mark.
Hydrogen Valleys are expected to mature significantly during the coming decade as projects multiply and increase in size and complexity. This will be driven by growing private investment and strategic moves in a promising new business area.
Five key factors for success …
According to the Hydrogen Valleys surveyed in the FCH JU report, the following five factors are the most important during the preparation phase.
A convincing project concept that covers the value chain and includes technology that leverages local assets and addresses local needs.
A viable commercial structure and business case for project developers.
Public-private financing from multiple sources, including enough public funding to close initial gaps to commerciality.
Partnering and stakeholder cooperation that covers the entire project scope and ensures continuous commitment from all parties.
Political backing and public buy-in.
… and five barriers to development
It won't all be plain sailing, however. There are currently five main barriers to the development of Hydrogen Valleys – but they are not insurmountable.
The first and most prominent challenge is securing public funding support. To overcome this, Hydrogen Valleys initiate proactive dialogues about funding programs with authorities. Remaining flexible and tailoring project scopes to match public funding requirements is also important.
Securing offtake commitments for clean hydrogen is also a significant barrier. Credible investment plans and discussions with as many potential off-takers as possible contribute to successful de-risking.
To secure private investment, Hydrogen Valleys need to pursue a structured development approach, involve off-takers and equity partners to de-risk the project and obtain early feedback from the lending community. Involv¬ing local private investors may also help locally anchored projects.
Technology readiness is also still a barrier. To overcome this, projects must remain flexible and consider adding further applications to their portfolio. Efficient operation and maintenance services are crucial.
The fifth and final hurdle is regulatory provisions. While policies are becoming more favorable for Hydrogen Valleys, barriers still exist around enabling a level playing field for green hydrogen as well as permitting and standardization. To resolve this, policymakers must have a clear vision of a region or country's future hydrogen economy and create the necessary regulatory environment to realize this vision.
Hydrogen Valleys: What does the future hold?
Hydrogen Valleys will start to show their full potential towards the middle of this decade as many reach the implementation or operation phase. A large number will also expand activities beyond their current scope and some will collaborate with neighboring valleys. Mobility, in particular, is likely to shift from a core focus to an add-on as Hydrogen Valleys place more emphasis on supplying carbon-intensive industrial sectors, which are larger in scale.
As they grow in size and number, Hydrogen Valleys will drive momentum in the hydrogen market. They look set to contribute to local acceptance by raising awareness and showcasing the potential of a green hydrogen economy.
For further material on this topic, please contact Uwe Weichenhain