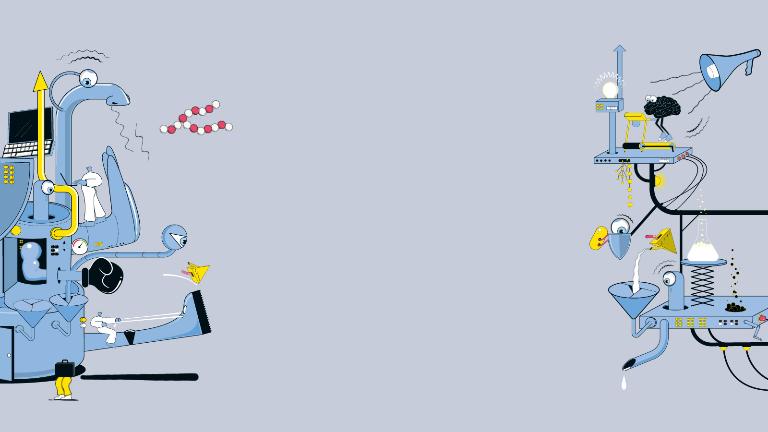 Think:Act Magazine "Robustness"
Kinetic Thinking Quiz
The creators of Kinetic Thinking have devised a way of moving between four styles of thinking to bring about a dynamic way of working. As one of the creators puts it, "When you find yourself in an 'entrepreneurial' situation — are you prepared to think differently? In other words, are you a Kinetic Thinker?"
The four styles of thinking they have identified as important in decision-making are:
Focused thinking
Incremental thinking
Playful thinking
Breakaway thinking
The Kinetic Thinking creators believe their framework helps develop the capacity of a manager to move intentionally among these four different ways of thinking based on the stage and circumstances of their challenges. The kinetic moves, they say, can attune managers to marketplace dynamics, open up perceptions to new opportunities, and expand a range of actions.
As co-creator Professor Joseph Pistrui says, "The history of humanity is a history of people creating new things. Thinking has a wide spectrum and our specific backgrounds and grooves of our habits may prevent us from leveraging the full diversity of thinking. The Kinetic Thinking framework provides both a snapshot of our current thinking and a map for developing new styles of thinking for when we face new situations."
Click here to go to Kinetic Thinking's website to try the bespoke Think:Act readers' assessment to help determine your preferred way of thinking and discover what Kinetic Thinking might do for you – complete with a personal report to facilitate development of new ways of thinking. Please use "thinkact" for both the user and password log-ins.
Stay up to date on the latest global trends and developments in the business world. Subscribe to Roland Berger's Think:Act Magazine now and get access to this and upcoming editions as PDF, including articles by renowned authors and exclusive interviews with thought leaders.