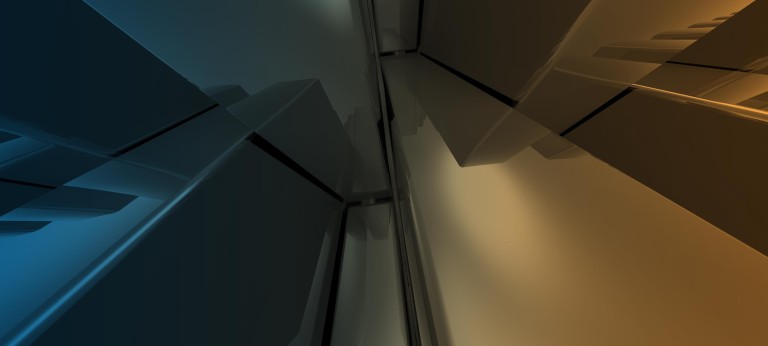 Construction Startup Radar
Leveraging GIS in construction for optimized efficiency and safety
Interview
vGIS introduces a unique augmented reality excavation tool.
vGIS offers builders increased efficiency and accuracy during excavation by transforming traditional BIM , CAD, GIS and other types of data into augmented reality visuals. Construction and building workplace accidents are costly in terms of both lives lost and financial burden. It is the goal of vGIS to drastically reduce construction workplace accidents, and to increase the speed and efficiency of building projects. The tools are intuitive to use, and easy to learn. This technology is the first of its kind to come to market.
Using AI and Digital Twins, vGIS is a construction startup truly on the digital cutting edge. Founder and CEO Alec Pestov recently spoke with us about his company's galvanizing relationship with technology and what digital transformation holds for the construction industry.
This interview is part of the series "Construction Startup Radar" .
Please tell us a bit about yourself and your company.
My name is Alec Pestov, founder and CEO of vGIS, Inc. I am a productivity expert with over 15 years of global management consulting experience. Education-wise, I hold an MBA with a specialization in macro-economics and strategic management. My experience with startups goes beyond the current project -- vGIS is my fourth startup. I have a keen interest in visualization technology, especially advanced visuals that underpin interactive industry and video games.
vGIS is the leading augmented reality visualization platform for GIS. Using the vGIS system, field personnel can see an augmented view that includes holographic infrastructure objects, improving their environmental assessments and increasing their situational awareness.
From delivering real-time, in-field holographic visualizations of underground pipes, valves, cables and other utility objects to visualizing ground-penetrating radar scans, vGIS solutions are estimated to save 12-20 hours per person per month. They also prevent up to 50% of excavation-related accidents resulting from human error, among other benefits. vGIS helps construction and engineering design teams communicate and collaborate design changes more intuitively, preventing covert design errors that create cost overruns and delays in construction.
Please describe your company and business model. How do you stand out from similar startups?
vGIS is the only company of its kind. Unlike many-point solutions that enable users to upload manually processed 3D models into augmented reality views, vGIS sources spatial data automatically. It saves companies a lot of time and resources, and helps avoid errors. vGIS aims to become a single tool that accommodates the visualization needs of the AEC space across the full spectrum of the asset lifecycle: from planning to design, to construction and operations .
All immediate features of vGIS are released; instead of multiple point-solutions required to address the different needs of the project today, vGIS will become the extended reality eyes of the Digital Twin. vGIS is a subscription service. Companies subscribe to visualization services so they can view their existing data in a more intuitive way.
Demonstration of high accuracy vGIS tech
What idea brought your company into being?
It was during a number of engagements with large utilities and engineering firms that we realized that significant value was hiding in GIS and BIM data. Those organizations used it to find assets, design infrastructure, and implement projects. The way the data was being used was outdated and unintuitive. As valued Microsoft technology partners, we were already experimenting with augmented reality and holograms to more intuitively interact with data. We realized that this was a perfect solution for GIS data users.
The initial idea came from the collaboration project run by the core vGIS team with a group of GIS experts. vGIS introduced visualization expertise, while the GIS team brought in the industry knowledge. The result of that initial collaboration was the first version of vGIS, and from there on, it grew. We follow the pull innovation approach, which means we develop the functionality that our clients can put to use immediately. Since it is very easy to come up with a solution in response to a problem, we seek out our clients' feedback and then we look at the patterns through multiple channels. Based on the analysis results, we form our roadmap.
Who are your key clients?
vGIS is the #1 utility-grade augmented reality (AR) system designed for AEC (architecture, engineering and construction), municipalities and public utility companies. vGIS Utilities federates spatial data, such as BIM and GIS from multiple sources, and transforms traditional flat GIS data into augmented reality displays and holograms overlain on your view of a physical job site in real-time.
What has been your experience in the funding process? Would you say that it's more difficult for construction startups to receive funding compared to other industries?
vGIS was a self-funded company for the first 2 years in business. Once the system gained traction, it was fairly frictionless to engage investors.
How do you see the construction industry looking in 2025?
It is likely that the construction industry of 2025 will be defined by the matured "Digital Twin" concept. The Digital Twin of 2025 will exist in 4D, meaning that it will reflect changes happening to the objects and processes in near real-time through integration with IoT and AI.
What role does digitalization play in the construction industry, such as to improve productivity, increase safety, or to offer entirely new building solutions?
The main benefits of the digitization in the construction industry are the productivity gains and accident avoidance. Productivity gains arise mostly from better analysis, planning and execution, all aided by better software that includes AI and machine learning. The accident avoidance comes from predictive analysis and advanced tools that streamline processes.
Which key trends do you see in this context?
I see digitization and a drastic shift toward the Digital Twin concept through application of connected systems, IoT, AR and AI. We are the last mile of the Digital Twin chain. Our technology lets our customers view spatial data for their Digital Twins in an easy-to-understand format both in the field and in the office, helping them make better decisions.
What is your company vision over the next 5 years?
It is difficult to forecast that far for a startup. Four years ago, we didn't know that we would be doing what we are doing now.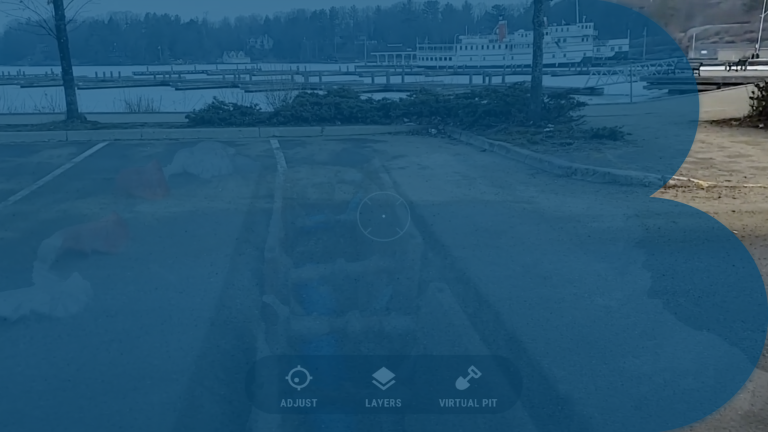 Demonstration of real time AR technology in action
As a startup, what is your next goal?
Our goal is to take BIM, GIS and other spatially-referenced information and bring it into the extended reality (an umbrella term for AR, MR and VR). This way, we will empower people in the office to make better decisions, and those in the field to avoid accidents and get the job done with less time.
What partners do you need to achieve these goals?
We are currently partnered with Bentley, Esri and Microsoft to drive the technology forward. We plan to expand the partnership to include several other hardware and software companies from the same spaces -- visualization and BIM/GIS.
What investments are necessary for your clients to get started working with your solution?
The investment is minimal. The quickest onboarding (getting new client up and running) was 47 seconds long, which demonstrates the ease of implementing the system. Since there is no lengthy implementation or expensive hardware for the clients to buy, their initial investment remains minimal and affordable for even the smallest teams.
On a last note—what is your favorite story to tell about startup life in the construction industry?
As a small startup changing how the industry views their existing data, our favorite story is us. With enough focus, it is possible to accomplish great deeds even with the smallest resources.
Infobox
Name: Alec Pestov
Company: vGIS
Website: www.vgis.io
Founding year: 2016
Number of employees: 11-50
Headquarters: Toronto, Canada
Stay up-to-date with the newest happenings in the world of digital construction by signing up for our monthly newsletter. Get news on our current featured start-up and the latest relevant updates delivered straight to your inbox.