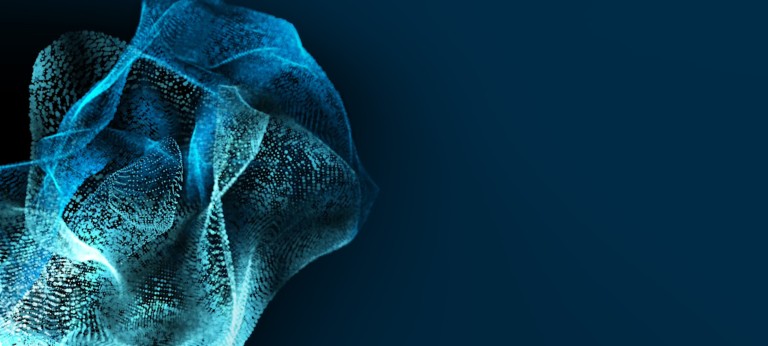 Printed circuit boards are rapidly changing
Too close for comfort: How chip-like Printed Circuit Boards are disrupting the industry
New study by Roland Berger reveals the challenges and opportunities as Printed Circuit Boards move closer towards the semiconductor industry.
Printed circuit boards are an important market. Used in every computer and almost all electronics, the global printed circuit board industry will exceed $100 billion worldwide by 2026, according to a recent Prismark analysis.
Like many technologies, however, printed circuit boards are rapidly changing, including the dominant manufacturing type and use-case. In this special report by Roland Berger, we examine the most recent developments, future supply and demand, and three things investors need to know about this growing segment.
How we got to now
In the last two decades, the printed circuit board market has more than doubled to $85 million in 2022, according to Prismark. Last year alone was a remarkably strong year, showing strong growth in the entire market, especially for the chip carrier segment, the segment serving the semiconductor industry, which grew by close to 40% over the previous year, according to Prismark
Growth rate for the entire PCB market wasn't that far behind. Year-over-year, the total market grew by 23.5%. This was driven by volume increases and the tight supply that continues to affect the larger electronics and computer industry.
While surging raw material costs affected some PCB products by more than 50%, steadily increasing and "just-in-case" inventory was largly able to dampen any serious supply chain risks.
PCB carriers lead the market
The PCB chip carrier (or package substrate) segment is currently leading the market and significantly disrupting industry dynamics. The PCB industry will increasingly take over part of the packaging assembly from the semiconductor industry, thus increasing own share of value.
Let us have a closer look. Since they are used for the core semiconductors in a growing number of mobile devices and computers, package substrates are quickly becoming a more reliable and affordable alternative to traditional PCBs or semiconductor lead frame assemblies, hence their rapid growth. This moves chip carrier PCBs further up the value chain and one step closer to the semiconductor backend.
Consequently, the rise of package substrates necessitates higher standards and requirements in terms of cleanliness, precision, and capability. While existing players are well positioned to answer these requirements, the development creates significant room for new investors and entrants to make a play for this growing, if not hybrid, market in the electronics and computer industries.
That said, the required investment volumes for entering the chip carrier market is higher than in previous technologies. For example, this is upwards of USD $1-2 billion for a new site at scale. Understandably, this shift forces existing players to rethink their investment strategy. It also opens the door for well-funded new market entrants.
What investors need to know
According to Roland Berger's analysis, substrate supply will outstrip demand by the middle of 2023, if not end of 2022. Only those manufacturers who can deliver first will be able to fill new capacities at low cost. All other manufacturers will likely run into a utilization or margin gaps.
Because of this, the PCB market will continue its strong growth and remain attractive to investors, both new and old. Moving forward, here's what strategic investors must keep in mind when making any market-related decisions:
To increase returns, you must be a first mover in the chip carrier market. Otherwise you'll need to accept lower margins to achieve utilization.
Most PCB producers will not be able to shoulder the high investment needed to enter the chip carrier market. Outside investors will be needed to fund the market. Such investors could be customers, other strategic, or financial investors
Ensuring optimal geographic coverage is key. China has become the dominant manufacturing site for legacy circuit boards. Taiwan and Korea are concentrated on advanced technologies. The Americas, Europe, and Japan have become niches. And Southeast Asia has shown to be a favorable investment location for Japanese and Korean companies.
3 Success factors for PCB investors
As the printed circuit boards industry increasingly blurs the line towards the semiconductor industry, successful investors will need to ensure access to a wider set of competencies than just the PCB industry. In particular, three key areas of expertise will need to be covered. Investors must 1) possess indepth PCB know how, 2) understand semiconductor production processes, and 3) understand the semiconductor back-end technology.
These required areas of expertise require understanding of topics such as:
1) PCB expertise includes state of the art equipment and materials used in PCB production, the process for lithography, built up process, drilling, and connection processes such as NiPdAu, as well as overall production technology for PCB carriers.
2) Semiconductor production competency includes the latest quality control systems (ERP, MES, SCADA, PIM, and PDM), automated intelligence for ongoing quality improvements, and clean room know-how to design lower class PCB production areas.
3) Back-end expertise includes topics such as test requirements, or understanding of production costs to justify carrier prices, and long-term delivery agreements with semiconductor producers. Only when covering these three areas of competence investors can successfully and sustainably outperform the market in PCB chip carriers.
To learn more about how to build up these competencies, the future of printed circuit boards and how it affects your business, please contact us.