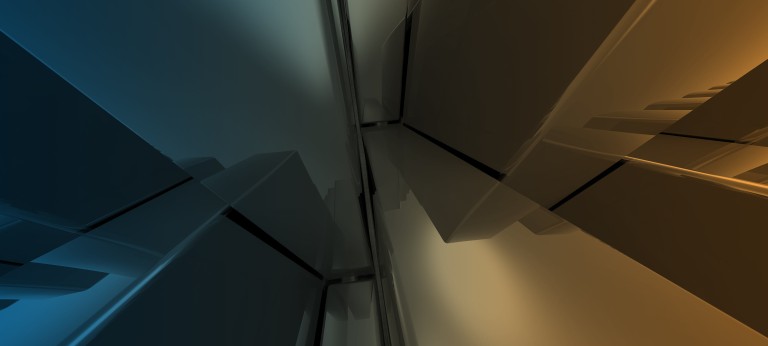 Construction Startup Radar
The Promise of IoT Data for Construction Site Safety and Efficiency
Interview
Corrux lets construction companies take the pulse of their machines with data-driven insights in the cloud.
As the construction industry faces a global recession, profit margins depend on optimizing equipment on-site. At the same time, unexpected breakdowns pose a threat both to personnel and bottom lines. Could the Internet of Things be a solution? Corrux thinks so. The startup is taking IoT to an unexpected place: the construction site. Their solution offers builders and stakeholders data-driven insights that give them a real-time view of the efficiency of their operations, risk, and optimization. CEO of Corrux Laura Tönnies recently shared with us about how their solution impacts the building process and where they expect to go from here.
This interview is part of the series " Construction Startup Radar ".
Please introduce yourself and your team and tell us about your background.
I'm Laura Tönnies, CEO of Corrux. The Corrux team consists of quick thinkers and talented problem solvers. As the company's CEO, I have the pleasure of empowering our company to put these talents to use to grow sustainably and rapidly. We were founded in summer 2018 with the aim of disrupting the construction industry by providing insight, transparency and greater efficiency to our users.
I come from a construction background with family leading lifelong occupations in the sector as civil engineers, contractors and architects. Having grown up with this world as my playground, the machines, processes and workflow of construction are deeply ingrained in me.
As the founder of Corrux, I am highly motivated by the thought of shaping an industry so essential in meeting the demands of a society and adapting to demographic, environmental and political changes. I aim to do just that by motivating and learning from the Corrux team. Ultimately, we strive for the betterment of society by living our values.
Please describe your company and business model. How does your company differ?
Corrux serves as an operating system for job sites, allowing users to extract, inventory and analyze data, agnostic of machine type and OEM. The normalized data provides a basis for our applications to improve equipment utilization, asset and maintenance planning, as well as process documentation. In our cloud-based IoT solution, stakeholders operating a construction site, as well as those providing the financing or risk coverage, can identify how the site is operating and specifically target areas that are impeding optimal performance or delivery. Our business model relies on this performant web platform and users engage in flexible SaaS contracts.
We differentiate ourselves from the competition – both long-standing incumbents and startups – by taking the end-user's perspective in computing and analyzing information. We're on the job site, sparring with machine operators in the midst of the construction process to move and distill the right information. Insight management in these tough environments needs to attain a consumer-like experience, with an intuitive interface that supports, instead of burdens, users.
How did you come up with the idea for your company?
Siloed communication, increased documentation efforts and a lack of process transparency were regular topics of discussion at our family dinner table. I'm proud of the quality of hands-on trades in Germany and strive to improve and accelerate such trades. A lack of quality data points is the antidote to solving a longstanding problem of construction decisions being made without adequate analytical insight. In trying to find a solution in an industry where the only constant is change, I was intrigued by the fact that data produced on construction sites remained underutilized or worse, ignored.
In a sector with low profit margins and restricted cash flows like ours, readily available data can and should be leveraged to appeal to the overarching market transitions taking place.
The future of construction rests on engaging and transferring information with more consistency, structure and speed. Visibility into actual happenings on job sites is limited, or mainly reserved for those in the midst of the process.
Available technologies are creating economic growth in other and even adjacent sectors right now. Previously unknown levels of connectivity have been enabled by a plethora of factors, including the cost reduction of data collection and sensors, increased processing power and demand to share information across different stakeholders. In my view, we need to transform information sharing into horizontal, rather than siloed models. I am motivated by the fact that business premises and their rate of change have rapidly accelerated. Rapid innovation is further fueled by what technological convenience we're accustomed to in our private or consumer lives. As of now, I haven't seen enough of this demand stipulate and stimulate change in our sector.
What niche are most of your clients coming from?
The bulk of our clients are construction companies.
Startups often have a harder time securing funding than established brands. How have you navigated the funding process? Do you think it's more difficult for startups in the construction industry as compared to other spheres?
I cannot separate our sector from others in regard to the funding process. We are focused on value creation for our users and the subsequent market opportunity. Strategically, we are big believers of business outcomes, resulting from the horizontal data extraction and computation in our industry, which then again benefit multiple stakeholders or buying centers.
Our shareholders have actively shaped transitions in other markets and can apply the overall trend of convergence to daily challenges we are facing. I don't believe that Corrux, or similar market companions, are only being fed out of the ConstructionTech money pot.
The difficulty going forward, in my opinion, will revolve around making it clear that we need to continuously invest in finding innovation for our construction industry, even in times when a slight downturn might affect construction volume. Especially during downturns, however, the gains presented from such investments will be imperative to the industry in weathering the storm.
How do you see the construction industry looking in 2025?
By 2025, I expect there to be many strides forward, in terms of accuracy, efficiency, and safety – all from using and analyzing readily available data. I expect to see our solution providing greater transparency to companies and governments during the bidding process. That means that companies will have a better idea of and greater accuracy in determining what a job will cost, while governments will see greater reductions in cost-overruns.
Machines working on the job site will be more capable of getting the job done with less fuel and within less time. Machine downtime will see a sizable drop as machines run more efficiently, idle only when necessary and are well maintained.
All these factors provide the foremen and the drivers insights into their machines that was not previously available. Drivers will have a greater overview of the processes a machine goes through; for example, a tunnel-boring machine or even a jack hammer attachment on an excavator. These insights, detailing how far a crew can push machines and the breaking points, will greatly increase safety on-site.
What is the role of digitalization in the construction industry, e.g. to improve productivity, to increase safety or to offer entirely new building solutions?
Digitalization is not just some buzzword. It describes the process of making previously manual processes more automated, and the concept is pervasive in almost every facet of life, business and industry. In terms of the digitalization race, the construction industry is a straggler, far behind almost all other industries. The potential of digitalization in the industry, however, is immense, and the keyword here is data. Data and its analysis will inform companies prior, during and even after a job.
Foremen can be expected to make better decisions on site and to be more confident in achieving not just targeted outcomes, but overarching goals in a timely manner. Improved productivity is sure to improve the bottom line, while also reducing the entirety of the job's duration.
Regarding new solutions, data insights into process could unlock an entire world of improvement, so it would stand to reason that such data could lead to new solutions. Performance metrics from machines could inform how well each works with a certain material, while having the ability to push a drill for example to its limit without breaking could lead to stronger foundations and structures.
What do you see as the key trends in this context?
Construction data aiding in improved resource consumption, increased project safety and overall project delivery and quality to be improved. Data from job sites will then provide useful and actionable insight to banks, and insurers, as well as material providers.
What is your company vision for the next 5 years?
In 5 years, the construction industry will have made significant leaps to full digitalization. The increased margins and greater efficiencies will reinforce the industry's stability, even during unstable economic times or downturns. In the big picture, more construction companies - big and small - will prove to be more financially solid and few bankruptcies will occur.
In the next half decade, we will be the leading digital solution provider for the construction industry, with a considerable share of the German market and having already broken into other international markets. Ideally, we would like to use our positioning to make inroads into other mobile heavy machinery industries, such as mining, tunneling, and more.
As a startup, what is your next goal?
Our next goal is to build up our brand as a reliable and competent partner, as well as a great company to work for. We put a huge amount of emphasis on making our users AND our colleagues happy. An excellent company culture of openness and trust allows us to attract top talent while motivating our teams to provide the best service possible.
What partners do you need to achieve these goals?
As far as partners go, we are certainly on a good path. We have excellent access within the sector and our current partners play very sizable roles in the construction industry. Banks and insurance companies also have an interest in seeing more productive and efficient job sites. Getting those two industries on board to see our solution as a reliable indicator is a huge leap forward in achieving our goals.
What investments are necessary for your clients to get started working with your solution?
Many of our clients have up-and-running asset managers and much of the initial investment has already been made.
Our pricing is based on a per-machine monthly fee. To get started, a new client must consider its fleet size, its potential data and the type of analysis. On the hardware side, which is included in the monthly cost, we use trackers to gather various bits of data, regardless of OEM and model.
How has COVID-19 impacted your company and how are you responding to it?
We have seen a great amount of mitigation strategies in the construction industry , revolving around adopting new processes and digital methodologies in response to the paradigm shift brought upon by COVID-19. This makes us as a company hopeful. First statistics, amongst others by the Bundesverband Deutscher Startups, have labelled our sector as the "least affected" by this crisis. We are in close contact with all of our customers and new prospects alike to identify what needs to be done to prepare for potential cause and effect, even after COVID recedes. That being said, we aren't unscathed and have taken measures to assess the health of our clients, lend support and shore up the health of our company. On the personnel side, we have put special emphasis on keeping the team healthy and sane with exercise and nutrition tips, as well as 1-on-1s with colleagues to provide a venting partner and solve personal and work hurdles together.
Following COVID-19, work from home (WFH) is likely to play a more central role in our daily work life. How do you see this impacting Corrux and your relationship with employees and customers?
Although WFH was part of our ways of working before, going 100% remote has proven to be a useful experiment. Many of our colleagues have demonstrated their ability to stay on task and deliver, and those who themselves were skeptical realized that they, too, can perform very well in isolation or with the distractions of a family.
Given that we saw the writing on the wall before the lockdown, much of the credit for this success should go to one of our colleagues, who prepped the team with helpful tips and tricks. Additionally, we have continued to try to foster a family-friendly environment, by taking enjoyment in the sometimes unintentional disruption by a colleague's kid.
Our relationship as a team has remained strong as we instituted weekly kick-offs and all-hands meetings Mondays and Fridays, while much of our work requires close collaboration and communication. We also have emphasized cross-departmental video chats and a daily coffee hour to allow colleagues to shoot the breeze and blow off steam while staying connected. Similarly, we're getting to know our customers from an entirely different side. Now, kids and pets may be part of a workshop and help us to connect on an even more informal level.
Infobox
Name: Laura Tönnies
Company: Corrux
Website: www.corrux.io
Founding year: 2018
Number of employees: 11-50
Headquarters: Munich, Germany
Stay up-to-date with the newest happenings in the world of digital construction by signing up for our monthly newsletter. Get news on our current featured start-up and the latest relevant updates delivered straight to your inbox.