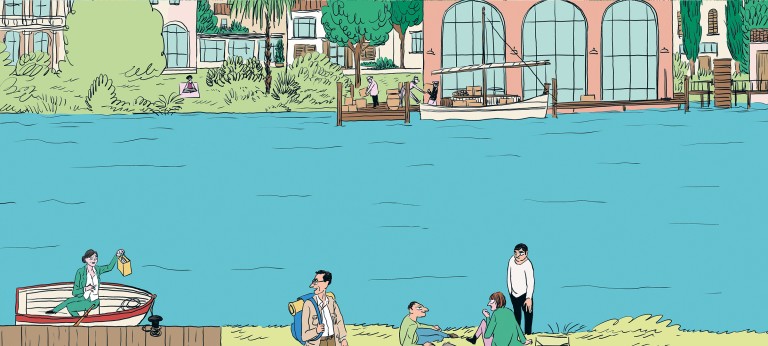 Think:Act Magazine: Leading thoughts, shaping vision
Circular economy
Discussions about sustainability are no longer enough. In order to move forward, businesses must take environmental concerns to heart, transitioning away from a "take-make-waste" model and towards understanding and adopting a circular economic approach. But how should companies start making the transition to the circular economy? What kind of challenges lie ahead? How should they measure progress? This issue of Think:Act magazine demystifies the circular economy for you and also helps you learn from some of the pioneers.
Highlights from Think:Act "Circular economy"
The idea that businesses can address environmental concerns without sacrificing prosperity is becoming important. Get ready for the Re:economy!
Electric vehicles might not use gas, but battery operation poses its own challenges
China's centralized approach to start building a circular economy is set to unleash a flood of new innovation
Academic and entrepreneur Barent Roth weighs in on the significance of the circular economy for companies and consumers
Ciril Jazbec on India's ice stupas, a uniquely local solution to fight the impending climate disaster
For businesses, eliminating waste is both a peak goal and a logistical challenge
Scholar and activist Ethan Zuckerman on why we need alternatives to a commercial internet
A look into long-term trends that promise to shape digitization, carbon capture and the recycling industry
Circular economy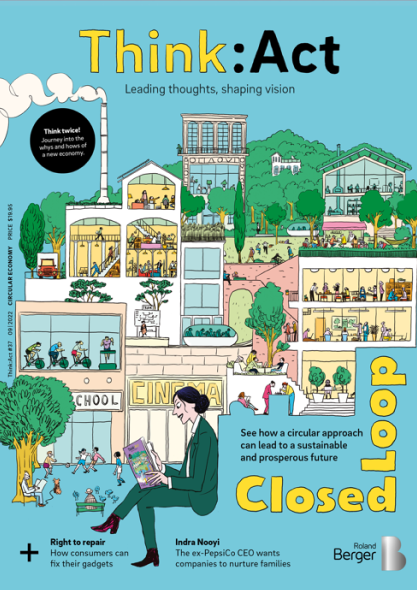 As the idea of sustainability becomes more mainstream, Think:Act shows how organizations can smoothly transition from a linear to a circular economy.
Published October 2022. Available in
Read more on sustainability & climate action