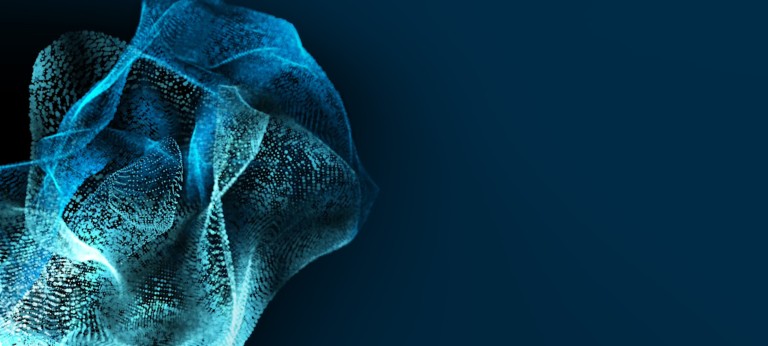 How automotive suppliers can boost their plant performance
With our Plant Performance Boost approach we can help automotive companies cut plant costs by up to 20%
Just four weeks ago, the automotive supplier industry thought that adjusting to the new mobility landscape and managing the associated capital requirements was its biggest challenge. But suddenly the world is different. Covid-19 reshuffled the pack. Finding ways to generate savings is the dictate of the moment. Efficient plant operations may well be a matter of survival for companies. Roland Berger's new tool targeting plant inefficiencies can help here.
These are more than tough times for the automotive industry . After a decade of record results, global production volumes had already fallen by around 5% in 2018 and 2019. The rise of electric vehicles, disruptive mobility players, stricter CO2 regulations and trade disputes were considered to be the top challenges. Companies had to find ways to deal with the rapid transformation the industry was undergoing. Suppliers, in particular, felt the pinch. They were being squeezed by automotive manufacturers who were defending their margins by reducing purchasing prices, while they simultaneously had to look for partners to develop new mobility technologies and share capital risks.
Looking back to the end of 2019, these topics now seem to be but minor concerns. Since then, Covid-19 has shattered the global economy and shocked the automotive markets. Bad enough that volumes in China dropped in February by more than 80% year on year. But what seemed to be a local issue has rapidly become a global one. OEMs are shuttering their operations in Europe and the US and suppliers have to follow suit. Wherever possible, employees have been asked to work from home to protect them against becoming infected with the coronavirus. At this point in time, no one can judge whether the markets will recover in the medium term or whether the global economy is heading for a longer recession.
The need for action was there before. But now, despite immediate measures to ensure liquidity and ramp down operations, suppliers also need to take extensive countermeasures to deal with the downturn to come. When the business is ramped up again, efficient plant operations will have become much more important than they were before. Suppliers will need act quickly to not lose momentum. This is where Roland Berger can help. We have developed a standardized, rapidly deployable tool that targets inefficiencies in plants – the RB Plant Performance Boost (PPB) approach.
Based on proven methods, it streamlines management or overhead functions and shop floor operations to deliver average cost savings of up to 20%. Of course the operational element needs to put on hold for the moment, but much of the analysis for indirect material spending, other costs and overhead efficiency can be done remotely. Even in a shutdown. Now is the time to prepare.
Why target plants?
Factories and workshops often account for two thirds or more of company employees and therefore costs, and also incur significant expenditure in that they handle high volumes of stock, CAPEX needs and non-material spending.
In recent years, Roland Berger has implemented a number of successful performance improvement programs centered on production. Indeed, we have helped clients cut plant costs by up to 20%, for example, by reducing organizational inefficiencies, curtailing non-production-related expenses, optimizing IT licenses and, most importantly, focusing on value stream design. This means actively involving personnel in implementing solutions so they can be realized immediately.
We developed our Plant Performance Boost approach based on these projects. Now proven in both single and multiple plant settings, the PPB can help any supplier cut costs and sustainably improve profits. Better still, it can be tailored to any organization, is scalable, can be rapidly implemented and generates quick wins as well as structural improvements.
Thus, PPB is the perfect tool to prepare plants for the post-coronavirus era.
How the Plant Performance Boost approach works
We have found that suppliers often suffer from the same plant-specific problems. In the short to medium term, these include difficulties with ramp-up management (for example, where expensive, short-term solutions such as overtime and additional headcount are used to compensate for structural problems), inefficient workplace design and layout, poor logistics processes, and skilled workers spending too little time manufacturing parts.
In the longer term, plant localization (location choice, inter-plant logistics, etc.), starting up projects and satellite locations all cause a drag on production.
The PPB addresses these problems head on, with a core focus on value stream design. The tool comprises three simple steps:
Short on-site assessment: A rapid performance review to identify and assess improvement potential
Focused concept development: Determination of measures and drawing up an execution plan in cooperation with management
Execution support: Implementation of measures, alongside training of employees and progress tracking
The approach focuses on rapid implementation and quick wins, with impressive results typically achieved in the three target areas. In operations/shop floor, savings of 30-40% are achievable by, for example, addressing downtimes, warehouse costs as well as quality and maintenance costs. Overheads can be cut by 20-30% by streamlining management structures, bundling support functions and rebalancing workloads, for instance. And shedding unnecessary IT licenses and reducing facilities management expenditure helps reduce plant costs by 4-6%. The foundations for these savings can be built in less than three months.
A core part of the PPB is a series of value stream design workshops. Fully involving employees, these assess all production processes and delivery times, helping identify weak points. This ensures that staff are won over and supportive of potential solutions identified as part of the process.
In the midst of the Covid-19 crisis, of course, the operational aspects can't be addressed right away. But the majority of the analyses and assessments for steps two and three outlined above can be covered remotely. We have adjusted the standard procedure accordingly to support companies in utilizing their resources even during a lockdown and laying the basis for an immediate performance improvement alongside the ramp-up.
Additionally, a key benefit of the PPB's standardized approach is its ability to be rolled out in not just one location but many. The focus of the program can be flexibly altered depending on the specific project need and Covid-19 impacts of recent weeks, whether it be on a single-plant, regional or global scale.
No matter what the scale, Roland Berger offers proven solutions forged from its industry and plant expertise, knowledge of best practices and pragmatic approach. We can also build on a list of levers encompassing more than 200 potential savings ideas.
Case study
An automotive supplier that had suffered a major profit decline recently asked us to help reduce costs across its 30 production plants. We identified numerous areas of savings potential based on off-site data analysis and multiple site visits made during the project. In parallel, we put in place a comprehensive tracking tool to monitor progress and ensure sustainable implementation.
Below is a selection of the improvement levers we introduced:
Operations/shop floor: Optimization of material supply and picking processes, including introduction of direct picking from mass storage instead of a pick face, improvement of visual management to streamline and control processes and introduction of self-controlling/pull processes
Overhead: Right-sizing of departments according to actual workload, organizational streamlining by identifying and eliminating functional overlaps and introduction of robotic process automation for back-office functions
Plant costs: Reduction of unnecessary IT licenses (including Windows, SAP, etc.); outsourcing of services and professional spare parts management Collectively, the improvement levers helped reduce overall plant costs by up to 20%.
If you would like to follow in the footsteps of dozens of leading auto suppliers and maximize your plant potential, please get in touch with our highly experienced team.