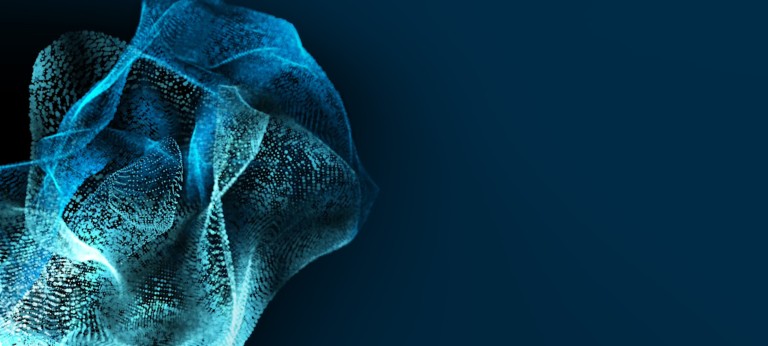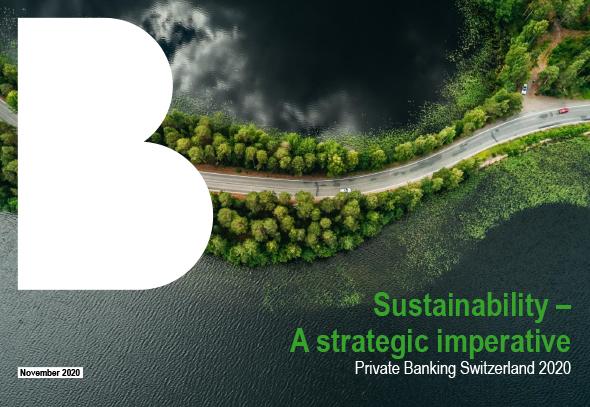 Sustainability – A strategic imperative for wealth managers
Positioning via sustainability has become a strategic imperative for private banks to remain relevant
The volume of assets under management is growing, yet private banks in Switzerland continue to see their profitability decline – Positioning via sustainability has become a strategic imperative for banks to remain relevant
Assets under management at the benchmarked private banks in Switzerland have risen some 6% p.a. since 2011 to reach 5.4 trillion Swiss francs on the back of strong market performance with net new money remaining stable (2-2.5%).
By contrast, average gross margins have fallen by 15 basis points to 87 basis points over the same period. And while large private banks were able to reduce their cost-income ratio year-on-year, all the other private banks did not manage to achieve this on account of their lower revenues and higher cost base.
Foreign private banks in particular seem to have a profitability problem: Whereas 96% of domestic banks reported an operating profit in 2019, this was the case for only 60% of foreign private banks in Switzerland.
Sustainability – A simple buzzword or stimulus for real change?
Even though sustainability has been the buzzword of recent years, little has actually changed in the private banking landscape (aside from a raft of new product names). A survey by Roland Berger found that 80% of all private banks believe that sustainability is of relevance for them in view of their clients' changing needs. The private banking professionals surveyed have seen this trend amplified by Covid-19.
The proportion of sustainable investments has risen from 5% (2015) to some 30% today, a trend that is partly down to the very broad definition of what counts as a sustainable investment. For instance, certain ESG Exclusion Indices are 95% identical to an MSCI World Index.
Yet their relevance is set to grow even further – especially given the fact that around 80% of wealthy investors align their spending decisions with their values. With around USD 40 trillion worth of assets set to transfer over to the next generation of "sustainability natives" within the next decade, banks have no option but to develop a clear positioning on sustainability.
Roland Berger survey: "Sustainability in wealth management" – It's time to act
About two-thirds of the private banking players that took part in the survey show clear areas for improvement in dealing with sustainability:
Private banks still often use sustainability mainly as a marketing gimmick
Private banks offer sustainable products without succesfully engaging with clients on the topic
The much-talked-about cultural change around sustainability has not yet come to pass in private banks
We see three paths that private banks can pursue from here:
New purpose: This would involve a holistic sustainable transformation of the business end to end, including by (co-)building sustainability-focused ecosystems
Business as usual: Adopting a reactive approach to a changing market and taking cost measures to offset revenue decline and stabilize margins
Dead end: Banks could go out of business due to their failure to adapt to the new regulatory and competitive environment coupled with a permanent lack of profitability
Switzerland's private banks have a strong domestic market, the expertise, the networks and the trust to be able to play a leading role in sustainability going forward. The winners will be those banks that realize a holistic sustainability strategy – one that encompasses all business divisions – and proactively engage their employees, clients and all other stakeholders in the process, which will ultimately enable them to define a new raison d'être, push sustainability in society and build themselves a platform through which to develop new markets beyond their traditional business.

How to position yourself as a sustainable private bank
A sustainable private bank is one that combines a clear positioning with a client-centric sustainable business model. It is important to define a bold vision, derive the implications for the business model and make the necessary adjustments to the operating model.
Roland Berger uses a proven Sustainability Framework to support banks in their quest for sustainability. Depending on where a bank stands in their sustainability transformation, we'll define an ambition level along with the initiatives to match, and integrate them in the organization. Both the opportunities and the resources available will be efficiently allocated to relevant topics.
It is high time for private banks to address sustainability in line with client preferences. There is no need for banks to tackle this issue alone – partnerships can, and should, play a key role in a bank's endeavors to provide their clients with the offering they are looking (and willing to pay) for.
Request the full study here
Register now to download the study on sustainability in the private banking sector and learn more about how to address the topic of sustainability strategically.