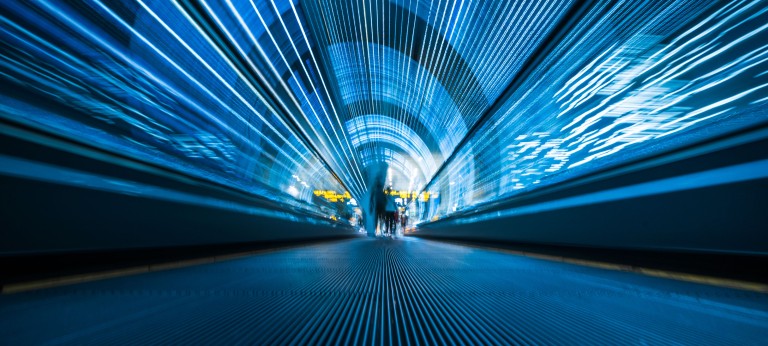 Quel avenir pour le secteur de la mobilité longue distance?
Poursuite de nos analyses sur la reprise future et le ressenti des voyageurs
Le secteur des voyages longue distance a beaucoup changé depuis 2021. Dans un rapport qui s'inscrit dans la continuité de notre étude de 2021, nous étudions la reprise en cours dans le secteur et analysons les résultats de cette deuxième enquête exclusive sur le sentiment des consommateurs. Nous constatons que la demande revient en force, même si les préoccupations environnementales ne cessent de croître. Comment cela se traduit-il pour les professionnels du secteur ?
La pandémie de Covid-19 a laissé des traces dans le monde entier, mais plus encore dans le secteur de la mobilité longue distance. Les déplacements en avion, en train, en bus et en voiture ont globalement chuté de 40 % suite à son apparition en 2020. Après des années de confinements, de restrictions de voyage et de préoccupations sanitaires, le secteur est sur la voie de la guérison.
Mais quelle forme prendra cette reprise ? Sera-t-elle rapide ou lente, quels modes de transport rebondiront en premier (et lesquels auront les plus grandes séquelles), quelles régions seront les plus touchées, et comment le sentiment des usagers a-t-il évolué depuis l'époque pré-Covid ? En 2021, Roland Berger avait entrepris de prendre le pouls de l'industrie du voyage et de ses usagers . Nous avons mené une enquête auprès des voyageurs, révélant que le transport aérien et les voyages d'affaires avaient été les plus durement touchés, et que les voyageurs s'attendaient à une baisse d'environ 25 % de la demande globale de voyages longue distance.
La reprise s'accélérant en 2022, nous avons décidé de répéter l'exercice pour mesurer l'impact des événements récents et voir comment les perceptions des usagers avaient changé, notamment en ce qui concerne le transport aérien. Les résultats du rapport "Destination inconnue : l'avenir des voyages longue distance" sont non seulement inattendus, mais aussi très différents de ceux de 2021. L'étude peut être téléchargée sur cette page, et sera suivie d'un rapport spécial sur la durabilité dans le secteur des voyages longue distance.
Enseignements clés du rapport
La première partie du rapport examine la situation du marché et la reprise post-Covid en 2022. Il montre que les voyages ont fortement rebondi en 2022, dépassant les prévisions faites en 2021 mais demeurant en deçà des niveaux d'avant la crise. Aux États-Unis, par exemple, la forte demande a permis aux voyages longue distance de revenir à environ 90 % des niveaux d'avant la crise. Le trafic aérien européen a également rebondi, atteignant 60 à 80 % des niveaux pré-Covid au premier semestre 2022, contre 20 à 40 % en 2021. Cependant, la politique stricte chinoise zéro COVID a fait chuter le trafic aérien à 32% de son niveau pré-Covid, contre 74% en 2021.
Pour l'avenir, le rapport prévoit que le nombre de passagers aériens sur les principaux marchés dépassera prochainement les niveaux pré-Covid, même en Chine. Cependant, la rareté des ressources et l'augmentation des coûts continueront de peser sur les compagnies aériennes et les aéroports.
Dans la deuxième partie du rapport, nous exposons les résultats de notre enquête sur le ressenti des voyageurs. Réalisée fin 2022, elle a impliqué près de 7 000 répondants dans sept pays (Chine, États-Unis, Allemagne, France, Royaume-Uni, Inde, Brésil). Nous comparons les résultats à la fois à un indice de référence pré-Covid 19 et aux résultats de l'étude de 2021, révélant dans quelle mesure les attentes des utilisateurs ont évolué.
Il en ressort que la reprise est fragile et repose sur une contradiction. Alors que les voyageurs sont revenus en grand nombre en 2022, les personnes interrogées dans le cadre de l'enquête ont déclaré qu'elles étaient désormais moins disposées à voyager sur de longues distances qu'en 2021 (en baisse d'environ 28 %). Le transport aérien sera le plus durement touché. Les principales raisons invoquées pour expliquer la baisse des intentions de voyage sont les préoccupations croissantes concernant l'impact environnemental des voyages et la généralisation des outils de communication virtuels. Dans le rapport, nous examinons ces résultats pour déterminer si la hausse actuelle de la demande sera éphémère ou durable, et quels modes de transport seront les plus touchés.
L'enquête sur le ressenti des voyageurs nous a permis de tirer de nombreux enseignements intéressants :
Les voyages d'affaires seront durement touchés, avec une baisse de 28 % du nombre de voyages par personne par rapport aux niveaux d'avant la crise.
Les consommateurs sont plus positifs en ce qui concerne les voyages privés, notamment les voyages sur leur propre continent (demande en hausse de 10 points par rapport à 2021 pour les voyageurs britanniques).
La durabilité est désormais un facteur explicatif clé de la baisse de la demande chez tous les voyageurs.
La plupart des personnes interrogées (90%) sont prêtes à payer plus pour limiter l'impact environnemental des vols.
Pour conclure, nous formulons une série de recommandations aux acteurs du secteur sur les futurs comportements des voyageurs et la meilleure façon de s'y adapter. Par exemple, nous suggérons de se concentrer davantage sur les données et de renforcer les capacités numériques pour optimiser leur revenue management et s'adapter à l'évolution du comportement des consommateurs. Nous conseillons également aux acteurs du secteur de l'aviation (compagnies aériennes, aéroports, etc.) de coopérer davantage pour améliorer en permanence leur gestion et l'offre proposée aux voyageurs. Pour en savoir plus, vous pouvez télécharger le rapport ou prendre contact avec nous en utilisant le formulaire ci-dessous.
Register now to download the full PDF regarding "Long Haul Mobility 2023" including key insights and current development for players in the long-haul mobility industry. Additionally, you get you get suggestions based on our survey and regular insights into travel and transportation topics after the COVID-19 crisis.
All publications from this series