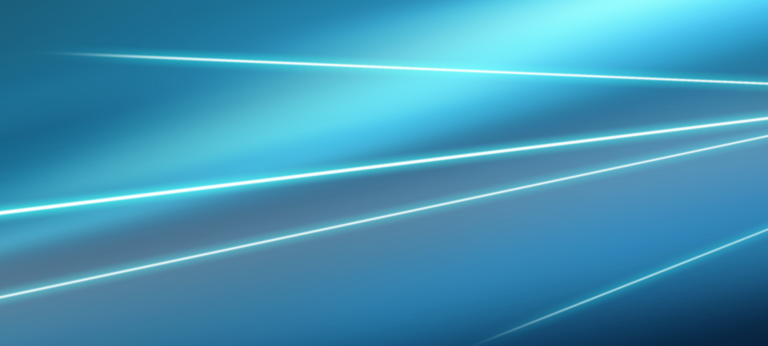 Operations Consulting: Production
Optimization of production facilities, networks and technologies
The cost squeeze that goes hand in hand with globalized markets and growing competition from emerging economies has been putting pressure on manufacturing companies for years. As a result, many manufacturers have moved over to increased automation and lean methods, and some have even offshored their manufacturing footprint to developing countries.
In spite of gloomy predictions, we are convinced that production expertise and manufacturing facilities have a future everywhere – even for companies from high-wage countries. While many recent developments in the social and political spheres – environmental and climate regulations, the experience of the COVID-19 pandemic and growing geopolitical risks to name but a few – pose new challenges, especially for manufacturing companies, they also offer an opportunity for manufacturers to totally transform their business and take their production to a new level.
Sustainability is one of these developments. Customers, investors and governments are demanding compliance with increasingly strict and in some cases highly complex rules around environment, social and governance aspects (ESG). This opens up new prospects for manufacturing companies to stand out from the crowd, even if the planned CO2 savings, for example, will be difficult to deliver in steelworks or foundries.
Regionalization of the manufacturing footprint is another issue that is currently changing markets. Many companies are keen to mitigate the risks that the COVID-19 crisis threw into sharp relief in their globalized supply chains. They want to bring their production and sales markets closer together, with the exploding costs of transporting goods by road or ocean freight having forced a rethink. Consumers too are becoming more and more critical of long transport routes and the precarious working conditions of people in low-wage countries and are increasingly prioritizing regionally produced products.
Optimization potential is not exhausted
These external factors cannot hide the fact that companies themselves are not even close to having exhausted all of the possibilities open to them to improve production. Many manufacturers have not yet achieved operational excellence , nor are they fully exploiting digital levers. Yet there is a pressing need to do so in order to be able to offer the flexibility required by faster innovation and shorter product life cycles – whether in the form of customized products (lot size 1) or significantly shorter lead times.
Innovative manufacturing technologies such as 3D printing, die casting of automotive body parts, battery production or new lightweight designs can help companies serve the changing market demand as soon as they become industrialized. New automation technologies in conjunction with I4.0, IoT and cloud production also offer new opportunities for efficiency gains. That said, the potential is not easy to identify and operationalize.
Lack of know-how hinders further evolution
Manufacturing companies have traditionally had to cope with a wide range of challenges all at the same time. The dynamic transformation of recent years is no different. If anything, the number of tasks to be mastered is now even higher still.
Alongside day-to-day factory operations, however, there is usually little time or resources left to analyze all of the new developments in detail and to develop suitable defense mechanisms or adaptation models.
As a result, much of the optimization potential remains untapped, simply because it is not recognized as such or because it is unable to be realized. In most cases, this is due to a lack of technical skills and project management capacities – and neither of these deficits are likely to be remedied in the short term with a company's own resources.
Holistic view of production
Roland Berger's Production cluster helps clients in the manufacturing industry optimize their production from end to end in the three dimensions of production strategy , network design and plant performance management. Our experts have extensive experience in manufacturing and draw on a proven set of methods and tools to uncover improvement potential and ensure its realization.
Our holistic approach (see SOP pyramid) helps us identify and resolve the challenges you face in production on all three levels: strategically, by optimizing your network and on the level of specific plant performance.
We can provide standardized tools, best practices and benchmarks for each product within the production framework. In addition to our large team of seasoned experts and consultants with experience in the different products, we continuously train our consultants in our own Lean Academy. We can also draw on our network of partners in industry and academia.
Besides publications on traditional levers such as Lean and Continuous Improvement, the cluster also regularly publishes thought leadership on advanced manufacturing technologies such as Industry 4.0 , 3D printing, IoT, automation technology, autonomous production , etc., based on their latest project experience.
Agility is the top priority
In a world full of volatility and complexity, global production parameters often change so rapidly that production strategies and networks have to be adjusted regularly.
Emerging technologies such as I4.0, IoT, cloud production or robotics need to be analyzed, adapted and integrated into ongoing production in quick succession. New products and materials also demand constant innovation in production.
The key requirement for all processes is operational excellence. This needs to be implemented at factory level in order to promote a culture of continuous improvement and to exploit all of the potential to the full.
#1: Market potential and technological trends of exoskeletons
Industrial exoskeletons improve employee productivity but most of all, they can prevent injuries. We analyzed the different industrial use cases for exoskeletons, examining the various trends, players and market potential. Based on this analysis, we expect the market for industrial exoskeletons to grow by 600 percent between 2019 and 2025.
#2: Additive manufacturing
Roland Berger regularly publishes studies in the field of additive manufacturing (3D printing). In our most recent analysis, we worked with a leading German machine manufacturer to evaluate new business models in this industry sector, including the "traditional" purchase of equipment, leasing, and pay-per-use and pay-per-part models. Two of our latest studies are on sustainability and on 3D printing from an investor's perspective.
#3: Industry 4.0: The importance of an end-to-end digitalization strategy
The study examines the status quo of Industry 4.0 in SME industrial companies. The key findings in brief: Most Industry 4.0 projects at SMEs are still in the early stages. 40% of the projects are still in the concept phase, while another quarter are already in the planning phase. The main obstacle to more speed is management skepticism about whether digitalization measures will pay off.
Register now to receive regular insights into our Operations topics.