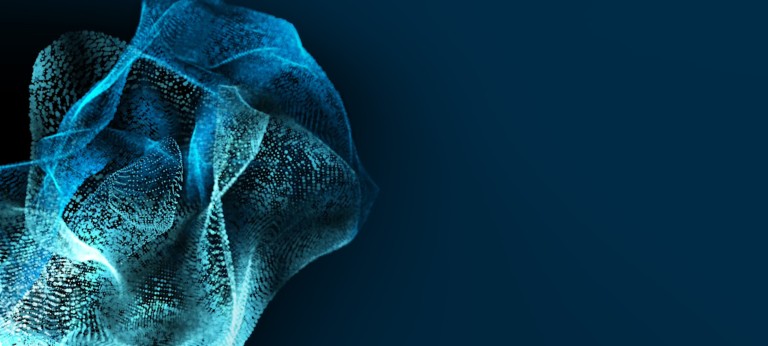 Designing incentives systems to give your sales a lift!
Cultural intricacies and industry best practices within the elevator & escalator industry
Achieving sales excellence anywhere in the B2B space is unthinkable without effective incentive systems. Unfortunately, though, there is no one-size-fits-all approach that can simply be applied to any and every industry. In the elevator business, certain industry-specific factors can quickly drive complexity and lead to incentive systems that are not fit for purpose. New systems are definitely needed for this ever-evolving sector. But what should be their focus? And what levers should they target?
Common success factors in all sales incentive systems
Drawing on its vast project experience, Roland Berger has identified eight proven success factors that commonly lead to attractive incentive systems across most industries. Contextualizing these factors lays a firm foundation from which to subsequently address cultural and industry-specific considerations. The eight success factors are:
A clear strategy
Simply put, you need to know what your company wants to achieve and how it intends to drive sales growth and profitability across all business segments and regions.
A link to sales and profitability
Linking incentives to your sales and profitability targets can improve margins, for example by generating mark-ups on list prices.
Individual and team incentives
While individual performance-related incentives are customary, finding the right balance with team-level incentives is important to avoid potentially harmful internal competition.
A weighted rating system
Incentives must make realistic provision for sales potential in different market segments, short-term versus long-term gains and relative year-on-year improvements, for example.
A clear performance orientation
Compensation should correlate transparently to defined performance objectives and not be distorted by non-performance-related attributes.
Well-defined key performance indicators (KPIs)
Targets – be they financial or non-financial, performance-linked or behavior-related – must be measurable and achievable within a given time frame.
Keep it simple!
An incentive system that is transparent and intuitive sends a powerful signal about which goals are really important to the company.
Prompt and individualized compensation
Bonuses paid out as soon as targets are hit result in non-linear income components and are a strong incentive for employees. They also add flexibility for companies.
Cultural aspects of sales incentives
Even the best incentive system will only work if it is thoughtfully adapted to the culture in which it is applied. Here, an in-depth understanding of local and regional values and mindsets is crucial to make the right calls.
As the figure above shows, variable compensation tends to provide less of an incentive in the broadly risk-averse countries of Asia than, say, in the USA and the rest of the Anglosphere (though China – discussed below – is an interesting exception to this rule.)
Non-monetary benefits are valued everywhere, but must likewise align with cultural norms, interests and perceptions. Whereas European salespeople prefer company cars, for example, their Asian counterparts often prefer some form of professional recognition. By contrast, healthcare benefits are the most coveted non-monetary benefit in the USA.
Striking the right balance between variable monetary components and culturally appropriate non-monetary benefits is clearly critical to an effective incentive system. That said, it is equally important to understand the limits of these incentive effects: In risk-averse countries, for example, too much variable compensation can nurture a "hunter" mentality that is constantly searching for new customers rather than taking the trouble to "farm" existing ones.
All these and more considerations must be channeled into incentive systems if they are to truly and efficiently incentivize local sales staff to drive your strategy and profitability forward in their particular regional market.
What makes China different?
While it is not quite true that "China is a law unto itself", this huge, highly diverse country that has enjoyed forceful economic growth for so long does differ significantly from many of its East Asian neighbors. For the purposes of our analysis, we will briefly mention just a few examples that relate directly to the topic of optimizing sales incentives in the Chinese elevator market.
In response to China's construction boom in recent decades, new installation business has often taken precedence over service contracts. Intelligent sales incentive programs can redress this balance but must be tailored both to differences in city sizes and, given the consolidated nature of the property development landscape, to the relative importance of key account management.
Importantly, variable compensation components are expected to be the same in all regions of this sprawling, dynamic country. Unlike on many other markets, it is baseline salaries that tend to vary, depending once again on city sizes and the local cost of living.
Another factor: To actively strengthen their sales force culture, elevator OEMs working into China are increasingly shifting the emphasis onto KPIs that reflect team performance rather than individual achievement.
These few examples from one important region illustrate how important it is to "know your market" and be willing to adapt to a raft of different cultural and, in this case, cyclical differences from country to country
Incentivizing sales in the elevator market – Getting the segments and cycles right
When applying the general "rules" above to the elevator market , industry-specific factors too must be fitted into the equation. These factors essentially vary as a function of two issues.
Segments of the elevator business
The period between new installation, service requirements and potential modernization varies greatly across low-rise, mid-rise and high-rise buildings. For low-rise and mid-rise buildings, service is usually included for the warranty period – after which fierce competition breaks out for service contracts that are usually awarded every two years. In high-rise buildings, it is standard practice for service to be included for the building's entire lifespan right from the time of installation.
Varying cycles in the service and modernization business
As the figure above shows, service and modernization requirements do not develop in sync across these different segments. Sales incentive systems must therefore be tailored to the varying product and service lifecycles in each case. Given that service business is generally far more profitable than new installations, it is vital to incentivize sales teams to win service contracts whenever they come up for renewal. A missed opportunity here essentially means two years in the wilderness – after which customers' tendency to stay with the providers they know creates an even bigger hurdle, due to the perceived commoditization of many elevator products.
To gain a larger share of the pie, OEMs must therefore carefully weight and model these segment-specific and cyclical considerations if the resultant incentive systems are to be appropriate and effective. So, how do today's leading market players go about incentivizing their sales force?
Benchmarking the best – Lessons learned from industry leaders
Our in-depth analysis of four key players in the elevator found striking similarities but also interesting differences in the way each one seeks to incentivize its sales force.
Three of the four OEMs in our sample share a similar low frequency of payouts, for example, meaning that bonuses are not cashed in quickly after targets have been reached. In practice, this uncoupling of achievement from reward could actually disincentivize some salespeople – an area that certainly merits closer consideration. Only the competitor with the highest overall and variable compensation deviated sharply from this practice.
Similarly, three out of four players (though not the same three as for payout frequency) operate incentive systems with a low degree of transparency. Again, it is questionable whether systems whose cause-and-effect relationships are unclear are genuinely efficient as a source of incentive. At best, this finding suggests that significant room for improvement exists. Here too, only one – a company known for its strong focus on collaboration through teambuilding and on non-monetary incentives – takes a different path.
By contrast, all four players vary considerably in the frequency with which they evaluate and update their incentive systems. These differences suggests that there is no clear consensus on the importance of fine-tuning incentive schemes in response to changing market conditions . And the lack of consensus in turn indicates the need for careful thought about what is the most effective incentive policy in a given set of circumstances.
Push the "up" button!
Both the differences and the similarities identified highlight the importance of developing a tailor-made incentive system that gives due consideration to the many general, cultural and industry-specific factors touched on in this article. Roland Berger has the experience and expertise to walk you through the many intricacies and pitfalls, helping you design a robust incentive system that will enable you to participate fully – and profitably – in the dynamic market for elevator installation, servicing and modernization.