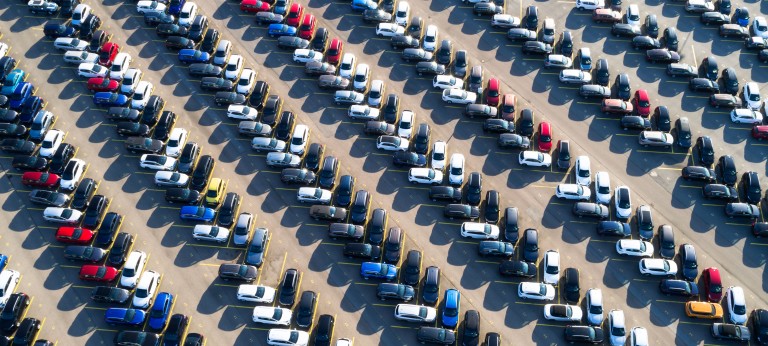 The crisis and its impact on automotive retail in Europe
Our Automotive Sales News series – Part 1
Covid's impact on automotive manufacturers and their retail partners has been swift and severe. In this volume of Automotive Sales News, we will explore the impact of the pandemic on automotive retail performance in the years to come.
The ongoing pandemic has had a severe and lasting impact on the automotive industry. Total car retail revenues dropped by 20–30% in 2020. This drop in sales has hit the retail partners of OEMs hard, particularly during the lockdowns of mid-2020. Overall, retail profitability (EBITDA) is expected to drop by around 7% points in 2020 when compared to pre-crisis levels.
Because of this, many manufacturers were forced to step in and financially support their retail partners. The measures taken by car manufacturers have worked effectively to support the majority of dealers through the coronavirus crisis so far. However, this support comes at a considerable cost, with Cost of Distribution for major OEMs increasing by 1-3% points.
What makes this development even more alarming is the margin pressure automobile manufacturers were already under before the crisis. In fact, decreasing the Cost of Distribution by at least 2% points was a priority for many OEMs. Given Covid-19 and its lasting impact on Cost of Distribution in the years to come, this objective has seemingly moved out of reach for many manufacturers.
What can be done about this profitability and liquidity problem? How can manufacturers and car dealers rethink their joint strategies and operating model as the pandemic shows no sign of a sudden reversal? And how can participants of this mobility ecosystem put themselves in a stronger financial position once the dust finally clears?
We have identified several levers, which can, in some cases, considerably improve the financial performance of automotive OEMs and their retail partners, including agency sales, vehicle subscription and vehicle lifetime value maximization (used car focus). We believe all these measures have considerable potential to increase profitability and liquidity beyond pre-crisis levels for manufacturers and car dealerships alike.
Based on our comprehensive market insights and participation in industry lighthouse projects, we are proven experts in automotive sales strategy and operating model development and rollout preparation. To learn more about the crisis's impact on automotive retail and levers to mitigate these effects, download our latest publications.
NEXT UP: Rethinking retail: How agency sales can benefit manufacturers and dealers.
Request the full PDF here
Register now to download the full PDF, including implications of Covid-19 on the car retail business, stay informed about the following Automotive Sales News and get regular insights into our latest automotive topics.
All articles from this series