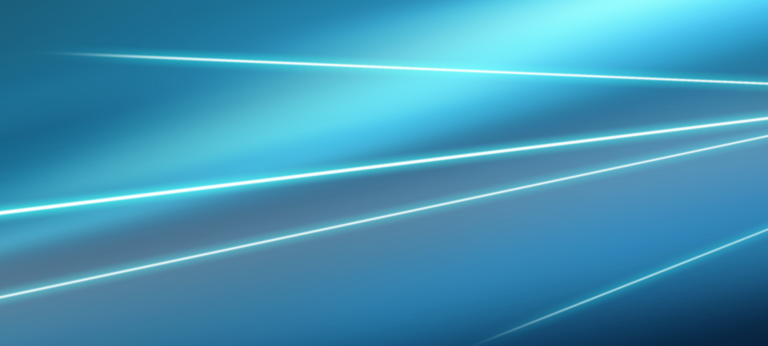 Operations Consulting: Procurement Excellence
The new era of procurement between sustainability, raw material shortages and savings
Procurement as we know it has had its day. Formerly known as a driver of cost reduction, procurement of the future is a multiplier for more than just savings - from sustainability, innovation, availability, and quality to digitalization. Both manufacturing companies and service-related industries or services are confronted with these challenges.
Sustainability in the supply chain - potential risk or driver for innovation?
The responsibilities of today's procurement functions go well beyond achieving cost reduction. Procurement today is in the driver's seat to ensure quality, availability and cost competitiveness, but also to enable innovation, drive sustainability and facilitate resilient supply chains.
Sustainability is becoming increasingly important, not just in view of ever stricter regulation but because customers expect it. CPOs will also need to ensure that their company meets the emissions targets set out in the Paris Agreement, that they use innovative and sustainable (e.g., renewable or recycled) materials, and that there is no risk of human rights violations in the supply chain, to cite but a few examples.
Besides the new responsibilities this places upon company management, it also presents firms with a raft of new opportunities to earn a competitive advantage through sustainable action. Procurement has the crucial task of building sustainability criteria into all key procurement processes and defining specific and measurable goals in cooperation with suppliers.
Procurement in times of market volatility and raw material shortages
Particularly, the last few years have fundamentally changed procurement and presented it with immense challenges: Procurement professionals are facing one of the most difficult market environments of their careers. The pandemic, currency fluctuations, political crises as well as trade restrictions have brought down supply chains and abruptly changed long-term market trends.
Procurement's previous focus on identifying and realizing cost reduction potential has long been insufficient. Raw material scarcity, availability and high volatility in the market has made ensuring production the central task of procurement and thus redefined priorities within the procurement organization. Procurement must be more agile, secure requirements and provide alternatives in order to be able to ensure the supply capability of its own company at all. Speed, long-term relationship management and negotiating power are key success factors in this context, not only to survive in such a market environment, but also to achieve a sustainable competitive advantage.
Digitalization continues to play a key role
In parallel, procurement also faces expectations around their role in helping deliver the corporate strategy. Buyers must possess the expertise to use data and software to analyze complex interrelationships and to build and moderate networks with internal and external stakeholders.
Many companies already saw their use of new technologies increase when the COVID-19 pandemic hit. This is hardly surprising given that automation and digitalization – especially when teamed with standardization – make for significantly more efficient operational processes and also make it easier to manage supply chain disruption. Artificial intelligence (AI) too is growing ever more relevant. Besides being instrumental for automation and digitalization, AI plays a key role in optimizing strategic sourcing and tactical procurement alike, both in scenario development and in decision making.
How procurement can become a factor in value creation
One thing is clear: procurement as we know it has had its day. The procurement function of the future is innovative, flexible, interdisciplinary and project based. And it gives CPOs the opportunity to further develop procurement as a factor in their company's value creation. To achieve this, procurement will have to adopt a significantly more entrepreneurial stance, with its focus much less on reducing the cost of products and services and much more on adding real value as a multiplier of the company.
Companies will need the right mix of talent with the right expertise in order to shape this transformation. Buyers who are curious, who enjoy using disruptive new technologies, and who can come up with creative solutions to complex problems are what's needed.
We'll accompany you on the road to procurement excellence
Our consultancy and our solutions can help you manage the procurement transformation. We benchmark the maturity of your procurement function and compare it against industry leaders. This gives you the transparency you need to identify optimization potential for your procurement, define a customized target image, and accompany you in the implementation of the transformation.
#1: Leading automotive supplier
We analyzed the current organization and processes for our client, an automotive supplier. Based on the resulting picture, we defined the management's aspiration level and developed a realistic concept for a best-in-class organization. In a pilot project, we were able to identify material cost savings of EUR 60 million and strengthen collaboration between functions.
#2: Commercial aircraft manufacturer
For an aircraft manufacturer, we developed an overarching concept to realize sustainability in the supply chain. To this end, we identified measures to decarbonize components, conducted broad benchmarking of best practices, and created an industry-wide supplier committee to permanently anchor sustainability. In addition, a concept was created for the process-related and organizational setup of procurement.
#3: Multinational e-commerce company
For a European online fashion retailer, we implemented a comprehensive program to optimize and transform indirect procurement. Our consulting advice resulted in a significant improvement in working methods, systems and impacts by transforming indirect procurement into a value-adding partner and service provider. Our client achieved savings in excess of EUR 40 million and an EBIT effect of more than EUR 14 million within one year.
#4: Diversified machine manufacturer
Based on a scenario analysis, we staked out a new procurement strategy for our client's management. Our consulting experts defined the main action areas (e.g. digitalization, Industry 4.0) in advance before coordinating them with stakeholders in the C-suite and beyond, and instigating their rollout in line with an end-to-end implementation roadmap.
#5: Global automotive OEM
Our product and material cost reduction program (direct and indirect materials) for a global automotive manufacturer resulted in technical cost savings of more than EUR 1.5 billion over a five-year period. This was achieved by having cross-functional teams scrutinize requirements, specifications, quantities and prices. We identified extensive savings opportunities for our client's management by systematically addressing cost reduction potential and adopting innovative formats.