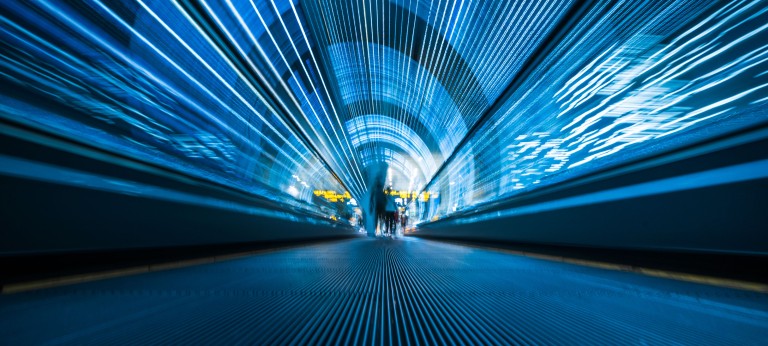 Where next for the long-distance mobility industry?
A follow up report on future recovery and consumer sentiment
What's changed in the long-distance travel industry since 2021? Quite a lot as it turns out. In a follow up report to a similar study carried out in 2021, we look at the progress of the industry's recovery and analyze the results of a second exclusive consumer sentiment survey. We find that demand is surging back even though environmental concerns are rising. So how should providers adapt?
The Covid-19 pandemic has left its mark across the globe, but nowhere more so than on the long-distance mobility industry. Travel across air, train, bus and car modes fell by 40% overall after the outbreak in 2020. Now, after years of lockdowns, travel restrictions and health concerns, the industry is beginning the long journey to recovery.
But what form will the recovery take? Will it be fast or slow, which transport modes will bounce back first (and which will carry the biggest scars), which regions will be worst affected, and how has consumer sentiment changed since pre-Covid times? In 2021 Roland Berger set out to take the pulse of the travel industry and its users. We undertook a report and consumer survey , finding that air and business travel were hit hardest, and that travelers expected a roughly 25% drop in overall long-distance travel demand.
With the recovery gaining speed in 2022, we decided to repeat the exercise to gauge the impact of recent events and see how consumer perceptions have changed, particularly regarding air travel. The results of the Destination unknown: The future of long-distance travel report were not only unexpected, but also much changed compared to 2021. The study can be downloaded on this page, and will be followed up with a special focus report on sustainability in long-distance travel.
Report highlights
The first section of the new report looks at the market situation and post-Covid recovery in 2022. It finds that travel rebounded strongly in 2022, beating predictions made in 2021 but still falling below pre-Covid levels. In the US, for example, pent-up demand saw long-distance travel return to around 90% of pre-Covid levels. European air traffic also bounced back, reaching 60-80% of pre-Covid levels in the first half of 2022, against 20-40% in 2021. However, China's strict zero-Covid policies saw air traffic demand drop to 32% of pre-Covid levels, compared to 74% in 2021.
Looking ahead, the report predicts that air passenger numbers in major markets will exceed pre-Covid levels imminently, even in China. But resource scarcity and cost increases will continue to weigh on airlines and airports.
In the second section of the report, we outline the results of our consumer sentiment survey. Undertaken in late 2022, it involved almost 7,000 respondents in seven countries (China, US, Germany, France, UK, India, Brazil). We compare the findings to both a pre-Covid 2019 baseline index and the 2021 survey results, revealing how consumer expectations have changed.
It finds that the recovery is fragile and built on a contradiction. While travelers returned in large numbers in 2022, survey respondents said they are now less willing to travel long distance than in 2021 (down around 28%). Air travel will be hit hardest. The main reasons given for the drop in travel intentions are growing concerns about the environmental impact of travel and virtual communication tools. In the report, we explore this finding to determine if the current demand surge will be fleeting or sustained, and which travel modes will be hardest hit.
The consumer sentiment survey makes several other important findings, including:
Business travel will be hit hard, with a 28% drop in the number of trips per person compared to pre-Covid levels
Consumers are more positive about private travel, particularly regarding trips within their continent (demand up 10 pts vs. 2021 for UK travellers)
Sustainability is now a key factor behind the decline in demand among all travelers
Most respondents (90%) willing to pay more to limit the climate impact of flights
To conclude the report, we make several recommendations to travel providers on future travel behavior and how best to adapt to it. For example, we suggest focusing more on data and building digital capabilities to leverage revenue management and adapt to changing customer behavior. We also advise aviation industry players (airlines, airports etc.) to cooperate more to continuously improve management and the customer offer. To find out more, please download a copy of the report or get in contact with us using the details below.
Register now to download the full PDF regarding "Long Haul Mobility 2023" including key insights and current development for players in the long-haul mobility industry. Additionally, you get you get suggestions based on our survey and regular insights into travel and transportation topics after the COVID-19 crisis.
All publications from this series