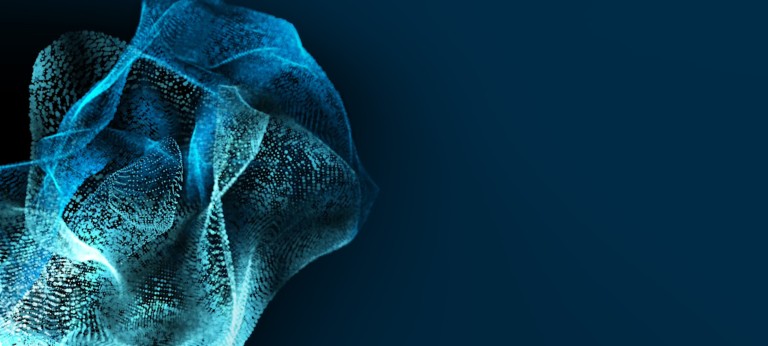 Mastering supply chain crises in the pharmaceutical industry
Players must rise to the challenges of disruption in an increasingly unpredictable world
Pharmaceutical supply chains have become increasingly complex in recent decades, making them more and more susceptible to disruption. First Covid-19 and now international trade tension mean that companies must take action to ensure robust, reliable supply chains. We examine the multiple challenges facing today's pharmaceuticals firms – and some possible avenues of action for ensuring manufacturing continuity and patient safety.
The pharmaceutical market has experienced significant growth over the past two decades. This trend is likely to continue, with the market forecast to expand at an annual rate of over nine percent in the period to 2026, driven by faster development and acceptance of DNA and RNA therapeutics (following the approval of Covid-19 vaccines) and further expansion of cell and gene therapies.
As the market has grown, so supply chains have become increasingly global – and increasingly complex. Pharmaceutical production sites are now scattered across the United States, Europe, India and China, with intense traffic along global trade routes. More and more companies are outsourcing production to contract manufacturers, often sourcing the critical materials or "intermediates" used for making APIs (active pharmaceutical ingredients) from a single region, often China.
This process of globalization has led to the emergence of excellence clusters in certain regions. Thus, China and India have increased their footprint for certificates of suitability (CEPs) massively over the last two decades. Today, close to 40 percent of the manufacturing sites for intermediates and APIs are located in India or China, with the latter producing around 80 percent of APIs worldwide. The same is not true for finished dosage forms (FDFs), which have a more limited shelf life and are subject to strict requirements from pharmaceutical regulation agencies. As a result FDFs are distributed more evenly around the globe, usually closer to their markets.
In the past, global supply chains were very efficient and highly reliable. But today, overconcentrating your supply footprint in a single region of the world is risky. Supply chains stretching across continents have become increasingly vulnerable to disruption, first as a result of Covid-19 and now due to increased international trade tensions and adverse geopolitical developments. Growing awareness of environmental, social and governance (ESG) factors is also placing pressure on pharmaceutical companies, with the industry is widely recognized as a major contributor to greenhouse gas emissions.
Multiple challenges
The challenges facing today's pharmaceutical firms range from risk mitigation, ensuring supply security coping with increased price pressure at the same time. In the area of supply security, companies need risk-distributed supply networks. The recent pandemic and current global trade tensions have caused supply chain disruptions and demonstrated the vulnerability of current supply networks. That means companies need to diversify their supplier base and manufacturing network. In addition, digitalization and collecting data in real time on the condition, timing and location of their products, raw materials and subcomponents can help companies to cope with unpredictable risks.
A second challenging area for pharmaceutical companies is sourcing and demand planning. Here, today's players need to ensure resilience (avoiding single-source suppliers) and cope with potential shortages of raw materials. It is essential that companies implement a planning tool that tracks lead times and inventory. They must also be able to forecast demand accurately, so that products are produced on time and delivered successfully.
Further challenges arise in the area of compliance and regulation. The number and complexity of regulations affecting the pharmaceutical business have increased substantially in recent years, with the cost of trade rising due to new tariffs, anti-dumping duties, non-tariff barriers and tougher compliance requirements. Temperature excursions are also a recurring issue: The IQVIA Institute for Human Data Science reports that the biopharma industry loses some USD 35 billion annually due to temperature-control failures across supply chains. Biologics, which are growing rapidly, are particularly sensitive to varying temperatures and other types of exposure, pushing up demand for cold-chain logistics services.
Pharmaceutical companies face pressure to improve their sustainability coming from various parties – governments, shareholders and consumers. In response, some firms are shifting from air to sea transportation, which has both cost and sustainability benefits; however, these benefits are often limited to oral dosage forms only. Any future supply-chain innovations, changes or programs they introduce will also have to align with their sustainability objectives.
Finally, companies need to cope with increased price pressure. Around the globe we see efforts to reduce the price of drugs. At the same time, inflation and the gas crisis are pushing up supply-chain costs. This puts pharmaceutical companies in the unenviable position of being pressurized from both sides.
Areas for action
To deal with the challenge of increasing supply chain disruption, we recommend that pharmaceutical companies take action in a number of areas:
Network and footprint design
A flexible and modular approach to manufacturing will permit you to shift production to other sites, where necessary. There are advantages to decentralizing production, as shown by BioNTech's decision to advance the production of vaccines in Africa by using mobile production systems the size of containers ("BioNTainers"). At the same time, the trend towards globalization is today being replaced by a trend towards deglobalization, whereby companies revert to domestic production, nearshore supply or offshore production to more advantageous locations with the aim of stabilizing global supply.
Outsourcing and flexible sourcing
Flexible contracts with suppliers and manufacturers allow you to shift your production volume and location, enabling a quick response to market shortages. In the past, sole sourcing of suppliers typically meant improved cost efficiency, but the pandemic laid bare the vulnerabilities it can create for businesses. You can reduce your exposure to single sources and other supply-chain risks by diversifying where you buy your materials. A larger network of suppliers across multiple non-environmentally vulnerable geographic regions can improve your manufacturing agility and ensure supply-chain continuity in times of uncertainty.
Demand planning
Inventory management (increasing inventory, building capacity buffers into manufacturing facilities) allows you to raise or lower your production volume quickly by ensuring that you have safety stocks of critical drug components and flexible production lines for extra capacity. You may also consider developing strategic partnerships – the Covid-19 pandemic, which brought together all stakeholders along the pharmaceutical supply chain, has shown that this is possible.
Digitalization
Robust digital systems, analytics and solutions based on artificial intelligence (AI) can improve visibility across your entire network or supply chain. This makes it easier for you to predict demand fluctuations and potential challenges. You are also better able to spot any weak links or risks in the supply chain and minimize consequent disruption.
Cost effieciency
While security of supply has always been the key criteria for pharmaceutical supply organizations, cost control gains more and more importance against the background of rising energy and material cost. Companies thus need to take a closer look into their entire supply chain cost from a holisitc perspective. Building scenarios of different network options and implications on global logistic and shipment cost can help you optimize your cost base without sacrificing supply security.
First steps
Ensuring a robust, reliable supply chain and delivery network is becoming increasingly important to ensure manufacturing continuity and patient safety – and to protect the business in times of uncertainty. In the short to medium term, pharmaceutical companies will not be able to build self-sufficient regional supply chains. Instead, we recommend examining the supply chains of all the drugs in your portfolio, identifying risks and defining measures to counteract them. Such measures can range from developing backup capacities across different countries (in case individual countries drop out) to developing new criteria (including ESG factors) for evaluating supply chains. At the same time, with increasing inflation rates combined with the impossibility of passing on costs for drugs, you will need to keep a closer eye on logistics costs that was necessary in the past.
For support carrying out a supply-chain audit, refining your sourcing strategy or reviewing your network planning, please contact one of our Roland Berger life science supply-chain experts: Thilo Kaltenbach and Stephan Fath.
Request the full PDF here
Register now to download the PDF "The road to resilience" and learn more about mastering supply chain crisis in the pharmaceutical industry.